FINDER triples throughout at Ward's Automotive Shredder Residue plant
TOMRA Recycling Sorting's latest sensor-based sorting solution for metals has been chosen as part of an upgrade at Donald Ward Ltd's (trading as Ward) automotive shredder residue (ASR) reprocessing facility in Ilkeston, Derbyshire, helping to more than triple plant capacity and significantly increasing the yield of recovered product for further refining. 
Ward has been providing commercial and domestic metal and waste recycling throughout the UK for more than 80 years. The upgrade of the company's Ilkeston ASR reprocessing facility took place in summer 2021 and, as part of the works, Ward invested in the latest version of TOMRA's FINDER unit to boost the facility's metals recovery.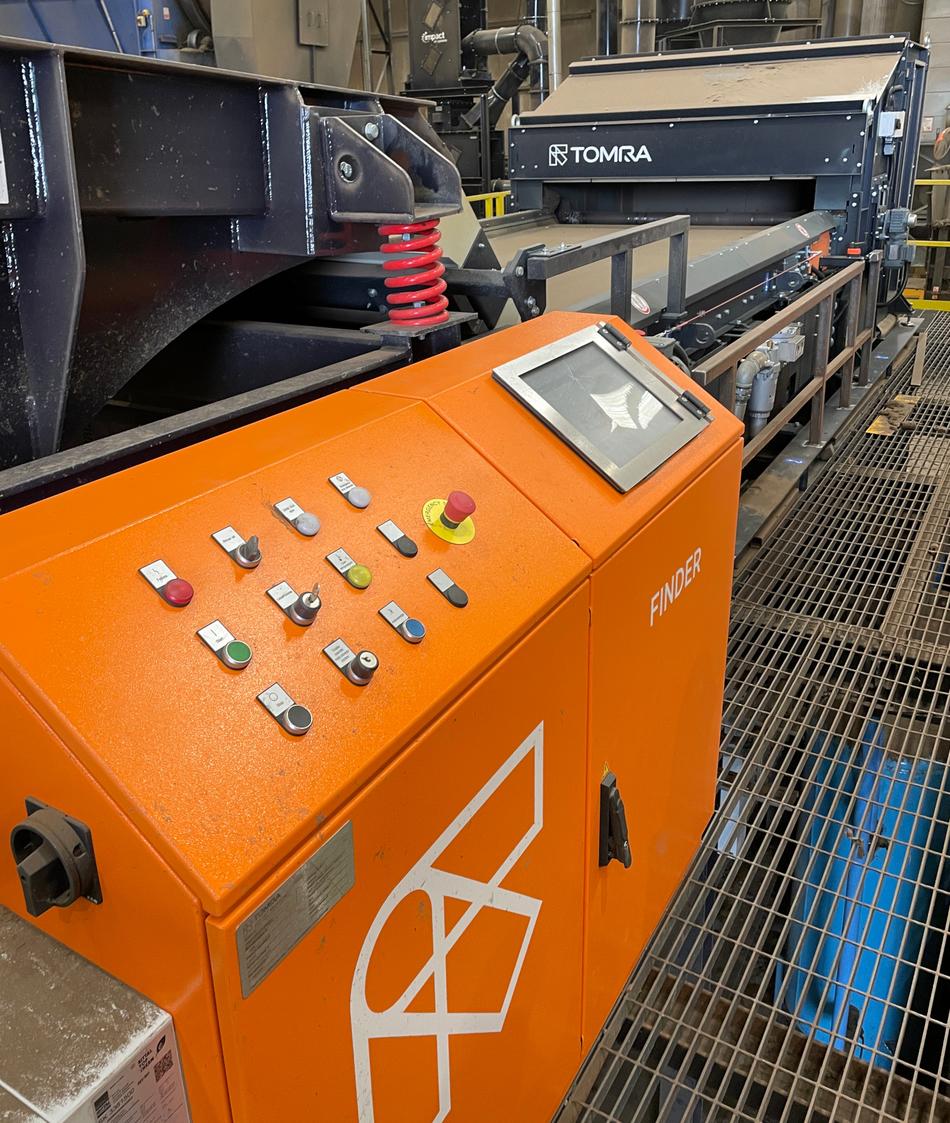 FINDER offers metals reprocessors high throughput sensor-based sorting coupled with high yields. It is capable of effectively recovering high purity metal fractions, regardless of composition complexity or grain size. FINDER's modular design means it is suited to both mixed waste and metal recovery streams but at Ward's ASR plant it is used to sort and recover high purity target metal fractions from the ASR infeed.
TOMRA's FINDER has been at the forefront of the metals recycling industry for many years but the latest generation unit incorporates even more advanced technologies such as SUPPIXX® and Z-TECT to detect metal objects with ultra-precision, delivering exceptionally high yield and purity levels for greater saleability of the recovered end fractions.
Adam Hissitt, ASR manager at Ward, comments: "We were already familiar with TOMRA and its FINDER solution as we had been using the FINDER unit for metals recovery for a number of years. During discussions about our plant upgrade, TOMRA made us aware of the additional capabilities of their latest version of FINDER and we decided to invest to further boost our recycling capabilities at the plant. With the new unit in place, as well as more than tripling our plant throughput, we now have designated machines for two different-sized products: one for plus-sized fractions and the other for small."
Terence Keyworth, Segment Manager Metal Recycling Northeast Europe at TOMRA Recycling Sorting, adds: "Growing demand for high-value secondary materials is making high quality recycling increasingly attractive for our metals' customers.
Their end customers require iron, non-ferrous metals and metal compounds like copper cables to be recovered from the shredded material. Recovering and sorting these materials at the yield and purity for optimum added value requires sensor-based sorting technology downstream of the ferrous and non-ferrous metal separators. This is what Ward has done and now, with the latest generation FINDER unit working alongside their existing FINDER, they are really reaping the benefits."