World-class sensor-based sorting solutions at RWM & Letsrecycle Live
Visitors to the first combined RWM & Letsrecycle Live show, which takes place on 14-15 September at the NEC in Birmingham, will have the opportunity to find out about TOMRA's world-class recycling and waste management solutions and the role they are playing in helping the UK achieve its goal of becoming a circular economy.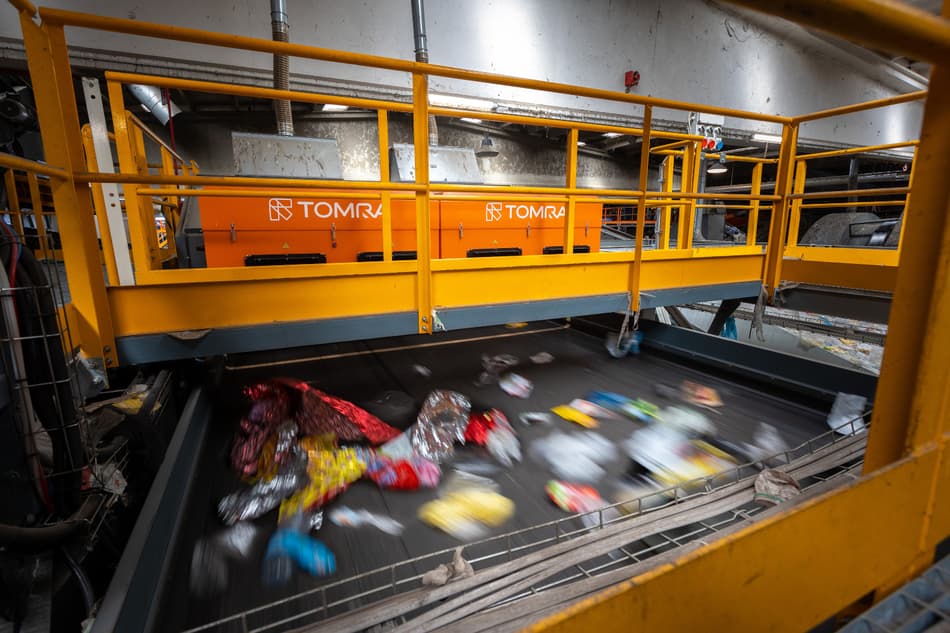 Representatives from TOMRA's Recycling and Collection divisions will be on hand at Stand R-N220 to highlight the myriad of ways in which the company's solutions are helping stakeholders across the entire value chain in the transition towards a more circular economy. TOMRA's teams will be ready to help visitors with preparing for the upcoming introduction of deposit return schemes, maximising the efficiencies of waste sorting and adhering to the latest European and international waste legislation.
TOMRA Recycling is established in more than 100 global markets and has more than 8,200 systems installed worldwide. The company offers a broad range of sorting applications to recover clean material fractions, delivering significantly higher yields and increased value from the input material. Visitors to the stand will learn about the company's latest innovations in sensor-based sorting technology for boosting purity levels of target materials, including its latest AUTOSORT™ unit which combines state-of-the-art features and technologies in one machine.
AUTOSORT™
guarantees better detection and monitoring across the entire belt width and the separation of difficult-to-sort fractions such as PET from bottles and trays.
With more than 80,000 installations across 60 markets, TOMRA's reverse vending machines capture more than 40 billion used beverage containers every year. Experts from TOMRA Collection will be demonstrating the company's industry-leading reverse vending technology for deposit return schemes, ahead of the launch of Scotland's scheme next year and England, Wales & Northern Ireland in 2024. There will be opportunities for visitors to use the machines themselves and to hear expert advice on how to prepare for the scheme.

On Day 2 of the show, as part of the Deposit Return Scheme joint session in the Packaging Theatre, Mark Brill, Vice President Sales & Marketing TOMRA Collection UK & Ireland, will speak about TOMRA's learnings from deposit return schemes around the world and what this means for the UK & Ireland.