1 October 2021
#WeAreTOMRA: Meet Azusa, Business Development Manager
For Azusa Matsumura, Business Development Manager for TOMRA Collection in Japan, aiming towards new solutions after 20 years in TOMRA is still key.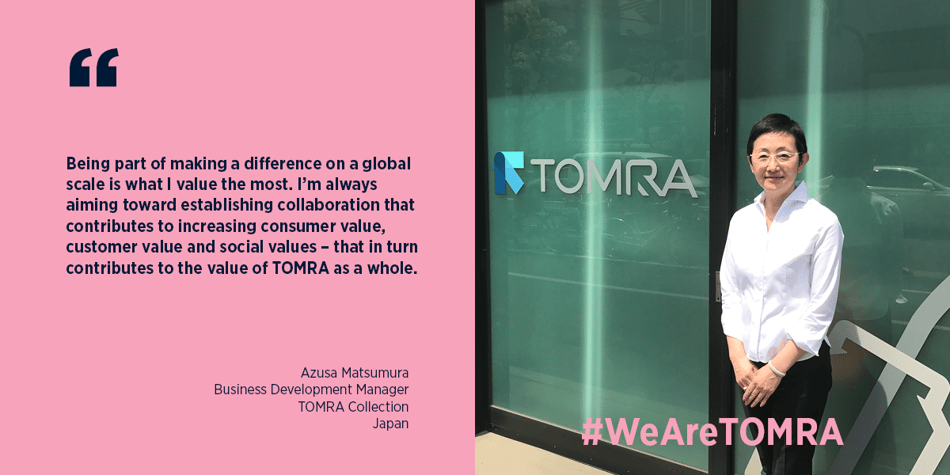 What do you do at TOMRA?
I've been working in business development ever since TOMRA started doing business in Japan back in 2001, I was actually employee #2 in Japan! Japan is an exciting market because it is the first country TOMRA entered that does not have a deposit return system (DRS). My work includes discovering and establishing TOMRA in new areas and markets, and collaborating with local businesses to make that possible. For example, I was the one to propose reverse vending to the convenience store sector, a major retailer here in Japan. Since Japan's plastic bottle return is already well above 90% even without a DRS, I have also worked on developing a business model that works specifically for the Japanese market.
What do you like most about working at TOMRA?
Being part of making a difference on a global scale, like we do here at TOMRA, is what I value the most. I enjoy the challenge of creating new business as well as working towards innovation – focused not just on technology and equipment, but on developing our business. I am really grateful that I got the spirit of innovation by working at TOMRA. I'm always aiming towards establishing collaboration that contributes to increasing consumer value, customer value and social values – and that in turn contributes to the value of TOMRA as a whole.
What do you still want to achieve?
I have a goal of developing a new social system for the circular economy of plastic bottle recycling in the Japanese market, so that through reverse vending the used plastic is seen not as just waste, but as a resource. I always try aiming towards new solutions for further development, even after 20 years at TOMRA – we should always focus on evolving!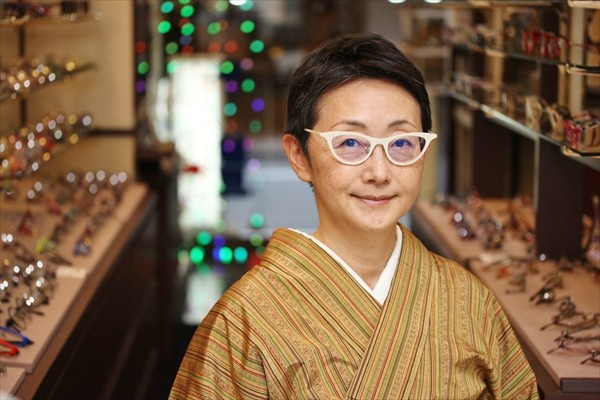 What kind of things do you like doing outside of work?
For the last 15 years I have lived in downtown Tokyo. I really take joy in walking around the city, whether alone or with friends. Tokyo makes me feel like I'm closely connected to Japan's ancient history. That mentioned, I also appreciate newer additions to the Tokyo-skyline: the space and size of the city is really refreshing for my mind and body. I'm really captivated by architecture; this spring I started participating in a community that explores old buildings here in Tokyo, as well as the rest of Japan. I am also interested in European culture, and this year visited two exhibitions displaying Scandinavian architecture. I enjoy new discoveries, particularly interacting with historical things.
From time to time I enjoy wearing the Kimono, a traditional Japanese garment that my generation rarely wears. The beautiful design, natural materials and skillful handiwork fascinate me. As you might be able to tell, I adore exploring and learning about history and culture.