TOMRA T9 with MultiPac
Say hello to high volume
Designed for medium to large stores

Accept cans, plastic bottles, glass bottles, and crates

Up to 60 containers / 21 crates per minute 

Modular system: choose from 2 to 7 cabinets
The TOMRA T9 brings you the most efficient single-feed reverse vending experience, combined with MultiPac: a highly efficient backroom solution for beverage containers and crates.
The system is designed to maximize uptime and user-friendliness, allowing store personnel to spend more time on other important tasks, and for your customers to return their empties more quickly and begin shopping.
Two recycling stations are connected to a single backroom unit which can be configured to meet your needs, and even changed and updated as your needs.
Modular reverse vending system

Powered with TOMRA Flow™

Fully compatible with the TOMRA Digital Solutions
Discover
The TOMRA T9 Bottle Crate with MultiPac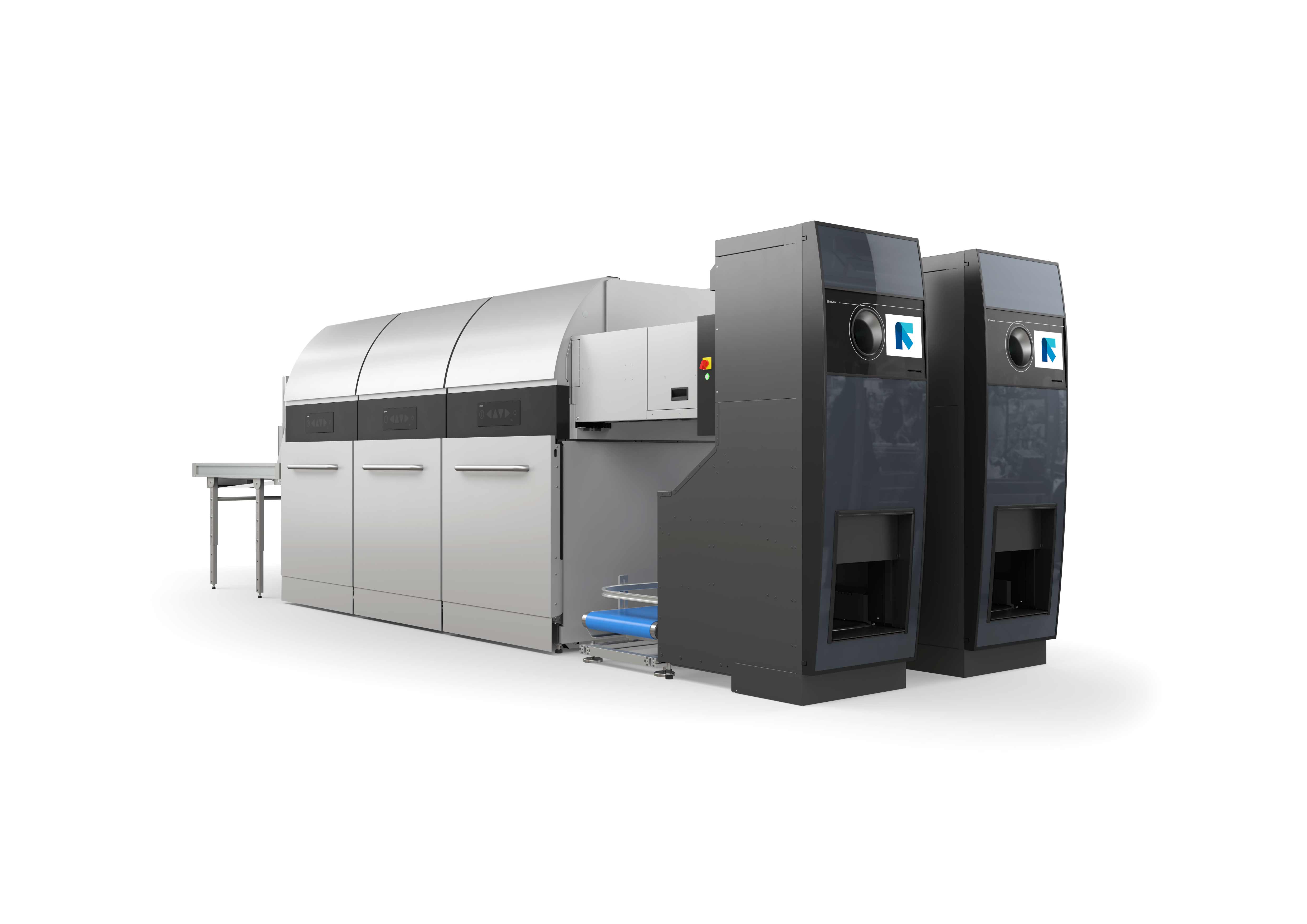 Table with raiser
End-of-lane configuration kit
Backrooms (3)
Up to 7 cabinets
Tunnel
Short (no crate), medium or long tunnel (for crates)
Crate unit (2)
Also available without crate unit
Display (2)
Displays per (MultiPac) system
The most efficient single- feed in the market

With two T9 recycling stations, your store will double the number of customers you serve at once.

Go ahead, turn up the volume

Accepts most containers and crates of any single- feed before emptying a bin. TOMRA Flow™ ensures a quick-moving input stream, with recognition of up to 60 containers per minute and the MultiPac offers up to 7 cabinets for the largest storage capacity available.

Discover more about TOMRA's Technology

Achieve downtime-free operations

Dual lines and a smart bin re-routing system keep the T9 with MultiPac always running, even during bin exchange or service. With fewer components and intuitive interfaces, cleaning is done faster than ever.

Made to order just for your store

Each T9 MultiPac is made to order to suit your store and customers. We can always update your mix of recyclables or even expand your capacity. TOMRA systems are flexible and scalable, so if your needs change, the system can be easily adapted, making it a great long-term investment. 
Take the info away with you
Take the info away with you
Digital Solutions & Service
TOMRA Digital Solutions

A whole new level of benefit that's already included in your investment. TOMRA's Digital tools and APIs make your recycling program work even harder for your store, without costing you a thing. Connect with your TOMRA reverse vending machine!

Discover more about TOMRA Digital Solutions

TOMRA Service

Ensure peace of mind for store colleagues. Our remote tools and network of service technicians keep your reverse vending equipment working hard for your business.

Learn more about TOMRA Service