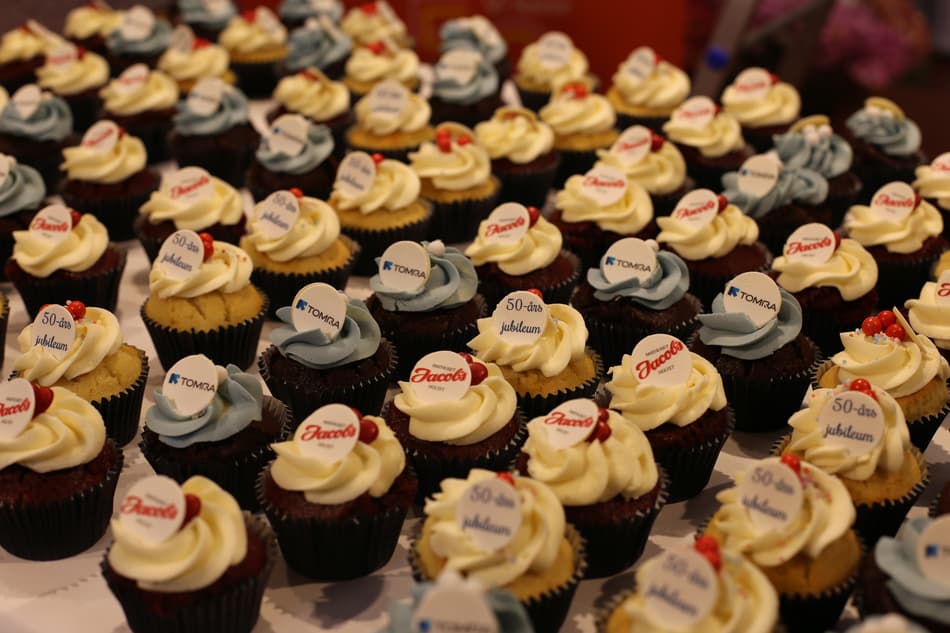 tomra 50 years
Jacob's Holtet celebrated as TOMRA's longest running customer with 50-year partnership
Oslo, NORWAY: In 1972 the specialty grocery store Jacob's Holtet installed one of TOMRA's first automated reverse vending machines. This year marks a milestone, with the 50-year partnership of TOMRA's longest running customer celebrated.
Jacob's Holtet was founded in 1933 in Oslo, Norway by Kolbjørn Jacobsen. He rented the building from his father Karl Jacobsen. In the beginning he sold baked goods – both he and his father were pastry chefs – and he bought fresh produce such as fish, meat products, vegetables and eggs from local retailers to resell.
The store has been a family business from the beginning. Today, the grocery store is well-known for its extensive product range, and the "Jacobs Utvalgte" premium product series is inspired by the legendary store.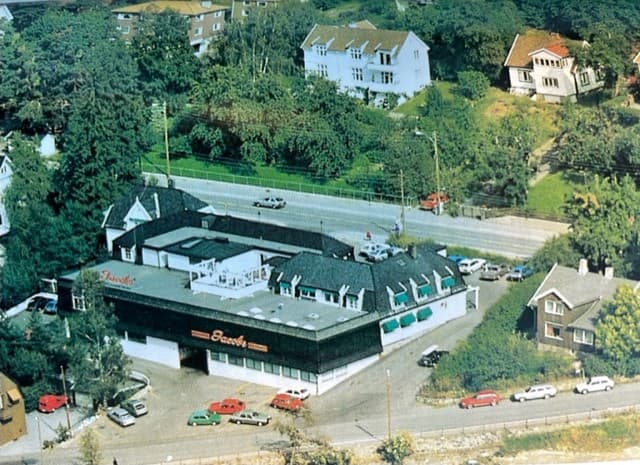 Jacob's store in Holtet, Oslo in the 1980's
First customer to order a TOMRA automated reverse vending machine


Kolbjørn Jacobsen was an acquaintance of the founders of TOMRA, Tore and Petter Planke. In 1972 Kolbjørn was present when Petter and Tore were installing the first prototype of their reverse vending machine in a store. Kolbjørn observed the machine to work in a much better way than the machines he was used to, so he ordered a TOMRA reverse vending machine on the spot. Always putting his customers first, Kolbjørn asked the Planke brothers to install the machine in his store the following week so it wouldn't get in the customers' way. This meant that even though Kolbjørn received TOMRA's third automated reverse vending machine, he was actually the first customer to make an order. The reverse vending machine turned out to be a great success and as Knut Jacobsen, son of Kolbjørn, says, "The machines were so popular with customers that the shops with reverse vending machines got all the empty bottles. We received more bottles than we had ever dreamt of."
More than 10 million bottles collected and counting


Today, 50 years later, Jacob's continues to be a satisfied TOMRA customer. The store now has two T9 with MultiPac systems and according to Jacob's Holtet's current manager, Terje Gjervang, they have collected 10 million bottles since 2000 through these machines. As sustainability is very important to Jacob's, he is happy that the store can contribute to a world with less waste in nature. "Instead of having these 10 million bottles ending up in our nature, the sea or elsewhere, it's fantastic that we are part of the recycling chain and protecting nature and the future for generations to come," says Terje.
Great relationship through the years


The 50-year partnership was celebrated earlier this year with the Planke brothers and TOMRA's CEO Tove Andersen. They presented the management of Jacob's Holtet, Knut Jacobsen and Terje Gjervang, a commemorative plaque marking that one of the world's first automated reverse vending machines was installed here and thanking everyone who has returned bottles here since 1972. There is no doubt that the collaboration between Jacob's and TOMRA has been a success for both.
It is our customers who have been the driving force enabling us to constantly develop and improve ourselves."

Tore Planke
TOMRA co-founder