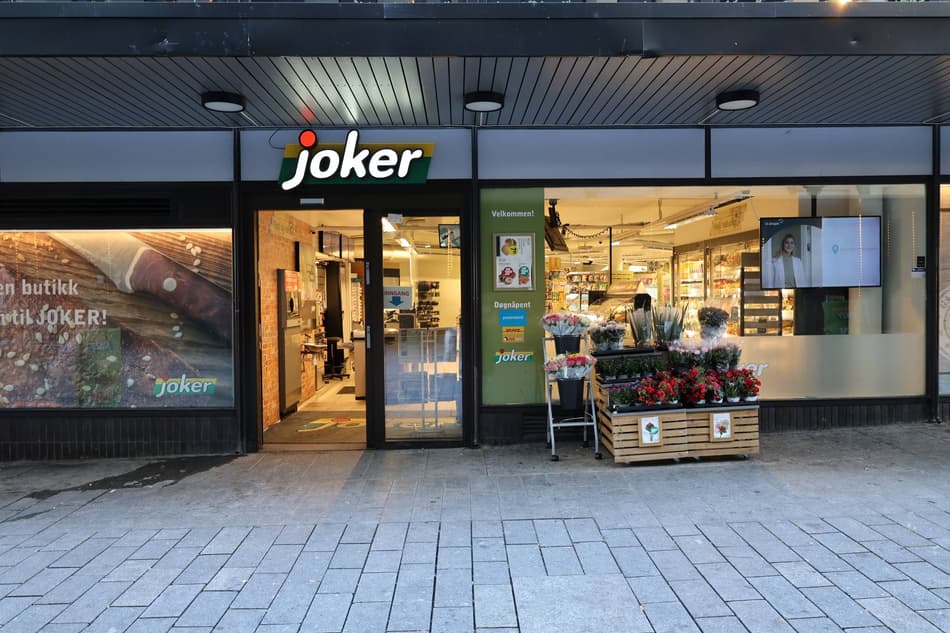 customer stories
Joker Skippergata makes recycling easy and convenient for passers-by, with TOMRA T70 Single
OSLO, Norway: Joker Skippergata, a 24/7 convenience store in Oslo, has collected nearly one million containers over three years, contributing to a cleaner city center through its convenient location and efficient container collection process facilitated by the TOMRA T70 Single reverse vending machine.
Joker Skippergata, a 24/7 convenience store in Oslo, Norway, took convenience to a whole new level by installing TOMRA T70 Single reverse vending machine (RVM). Since its installation nearly three years ago, the TOMRA T70 Single has proven to be a "dream machine" for the store and recyclers alike.
The store is part of the Norwegian grocery store chain, Joker, in partnership with Norgesgruppen, boasting around 450 outlets. These are small convenience stores, occupying an area of 100 square meters or less, which allows them to remain open on Sundays.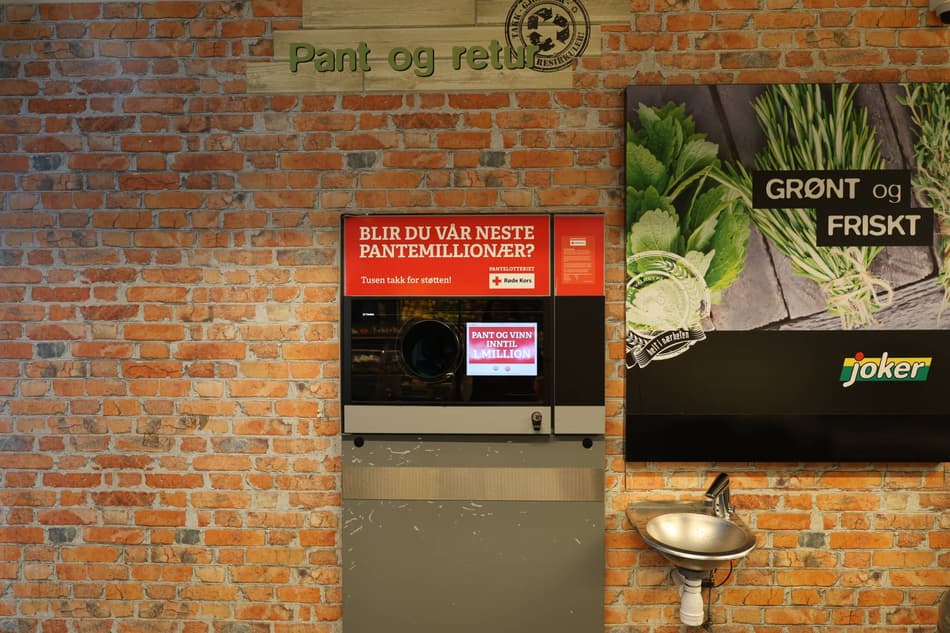 TOMRA T70 Single at Joker Skippergata
Recycling made easy and convenient
Joker Skippergata's limited floor space and the need to find an RVM that would not take up too much space in the backroom presented a challenge for store owner Hassan Tariq. After research, he identified the TOMRA T70 Single as the ideal machine for his store's needs. With a compact size of just 0.9 square meters, the machine conveniently fits near the store entrance, ensuring easy access for customers and catching the attention of passers-by. The machine accepts cans and PET bottles along with glass in different markets.
We did a bit of research and found out that the TOMRA T70 Single was a machine that is perfect in size and could fit in our store."

Hassan Tariq
Shop Owner at Joker Skippergata
The TOMRA T70 Single machine is located right by the entrance of the store making it easy to spot and convenient to recycle for those passing by. Customers appreciate the convenience it brings to the store, allowing them to recycle their used beverage containers effortlessly. One customer remarked, "It's very opportune to have in a store that is open 24/7." The TOMRA T70 Single has also garnered praise for its user-friendly interface, accommodating customers of all ages and levels of comfort with technology.
A dream machine
Hassan has experience in both manual and automated handling of used beverage containers. He observed that automated collection using an RVM significantly expedites and simplifies the process for the store's employees. Furthermore, manual collection is prone to human errors during container counting and deposit refunds. Therefore, RVMs enhance the trustworthiness of the deposit return process for both store employees and customers.
TOMRA T70 Single's design means it opens from the backroom side, eliminating the need to disturb customers on the store floor during machine emptying. Its simple design ensures it does not disrupt the store's operations, a crucial factor for a 24/7 convenience store. This not only makes it easy for customers to fill the machine but also simplifies the task of emptying it for the employees.
Hassan fondly refers to the machine as a "dream machine" for the store. The RVM's efficiency and functionality have proven to be invaluable in managing the store's daily collection of over 700 empty bottles and cans, as well as handling the impressive accumulation of almost a million containers over the past three years.
The machine is intuitive. It is easy to use for everyone no matter the age or how comfortable people are with technology."

Linda-Terese Malek
Customer
Keeping resources in the loop
Employees at Joker Skippergata take great pride in the positive impact that nearly one million collected containers have had on the environment. By promoting recycling and encouraging the reuse of resources, the store has played a role in supporting Oslo's efforts to maintain a cleaner city center, free from litter. In an era of growing concerns about overproduction and overconsumption, recycling has become a crucial step in preserving the environment and keeping resources in the loop.

Standalone Line
TOMRA T70 Single
Recycling has a place in any space
Designed for small to medium stores

Accept cans, plastic bottles or glass bottles

Footprint of 0.9m²

Up to 45 containers per minute