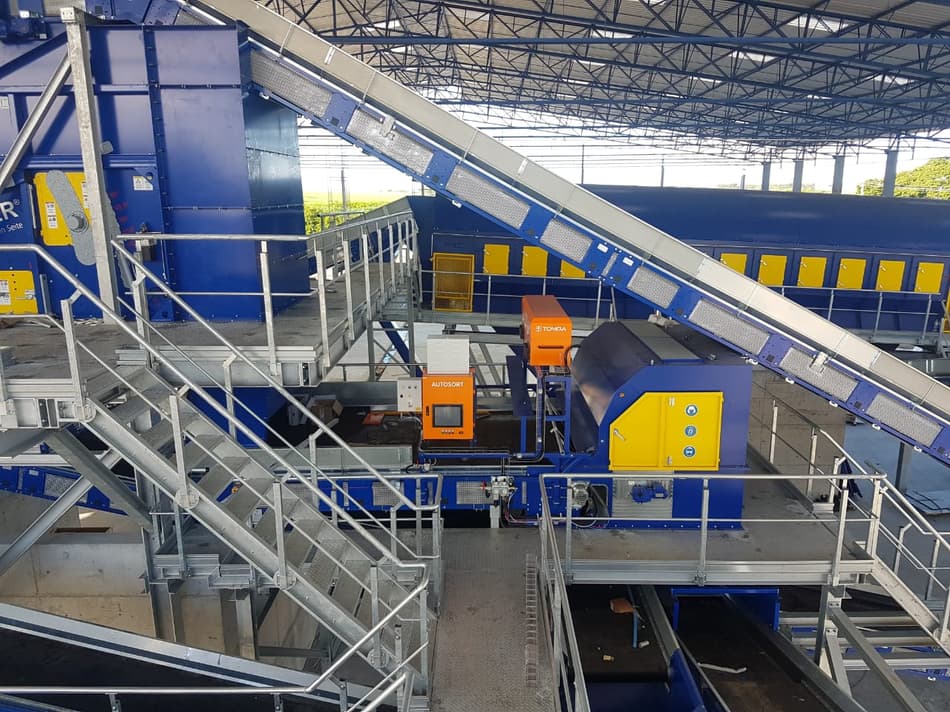 TOMRA enables high-volume, high-quality sorting for Ecoparque Pernambuco
TOMRA innovative sensor-based sorting solutions are operating in the Municipal Solid Waste (MSW) Treatment Center at EcoParque Pernambuco.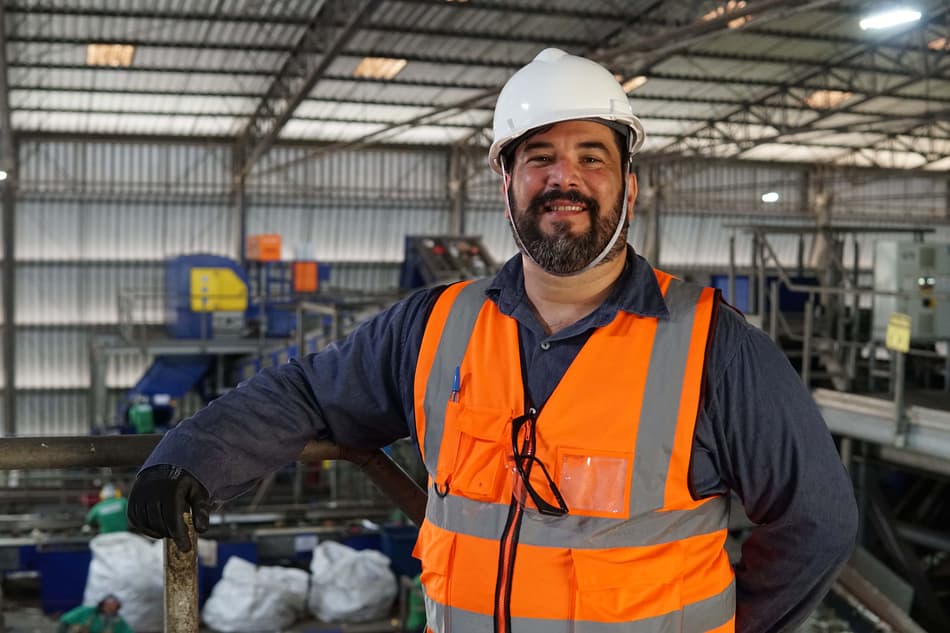 The sorting plant located in Igarassu, north of Recife, receives about 250,000 tonnes of
Municipal Solid Waste
per year, recovers more than 12,500 tonnes of recyclable materials, and produces about 50,000 tonnes of
waste-derived fuel
(RDF). This facility operates 3
AUTOSORT®
sorting systems on a line dedicated to the recovery of
plastics
, including high density polyethylene (HDPE), polypropylene (PP), polyethylene terephthalate (PET) and polyethylene film plastic (LDPE), ensuring high-speed, high volume processing, and achieving high levels of purity of the desired final fractions.
​The general input material – raw waste as it leaves households – undergoes various mechanical processes such as bag opening, sieving, manual sorting, ballistic separation, which separates the material into different streams arriving at three AUTOSORT® units. As part of this process, the sorting systems eject plastic polymers by material type and subsequently the material is color sorted manually.
The avanced TOMRA AUTOSORT® near-infrared (NIR) sorting technology is able to accurately and quickly identify and different materials according to specific propertites, extracting high-value, high-purity final fractions that generate higher market prices. In total, the EcoParque Pernambuco plant has the capacity to process an impressive 35 tonnes per hour (tph) of municipal solid waste from households and businesses in the region.
​
Nielson Ximenes, Industrial Manager, comments: "EcoParque-PE was the first mechanized sorting plant with production of RDF from raw urban waste to come into operation in Latin America. The TOMRA team participated in the entire start-up of the plant, providing training for employees, and equipment operation."



Carina Arita, Sales Manager of TOMRA Recycling Brazil, adds: "TOMRA has dedicated the last 10 years tropicalizing sensor-based sorting solutions, and we are delighted to have been chosen by EcoParque-PE to install our technology in this innovative and disruptive facility for the Brazilian market, which not only recovers recyclables in large scale and with high quality, but also has the flexibility to adapt to any future market changes."

Rafael Escudeiro, Service Manager, comments: "The biggest challenge in the implementation of the equipment at EcoParque-PE was the customization required for the Brazilian waste so that the plant would achieve the performance desired by the client. And all of this work was possible because TOMRA has local, Brazilian engineers trained to provide any kind of technical assistance".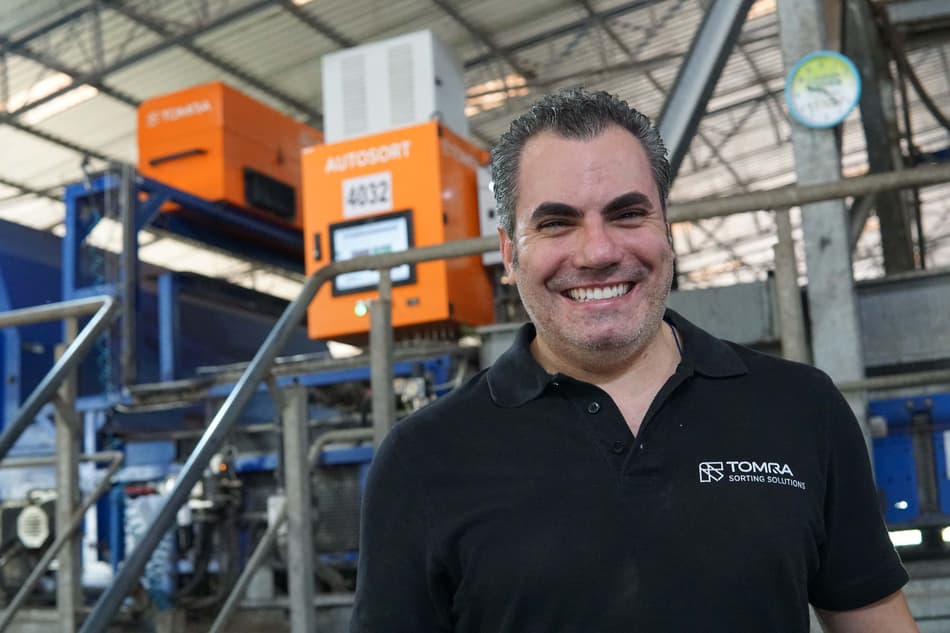 And Alexandre Menelau, Project Manager, concludes "a mechanized plant needs technology for the waste to be separated properly, at a speed and volume that ensures the plant's sustainability. With the deployment of this treatment unit we ceased to be a landfill and became a waste recovery center in line with the ESG trend that is now widely publicized and accepted by our customers."
Facilities like the one at EcoPark-PE show that it is possible to make advances in compliance with the National Solid Waste Policy (PNRS), to recover recyclable materials, to generate employment and income, to promote the circular economy, to reduce the emission of greenhouse gases, consequently reducing the impact of climate change.
You can view a video of the installation here: https://video.tomra.com/residuos-solidos-urbanos