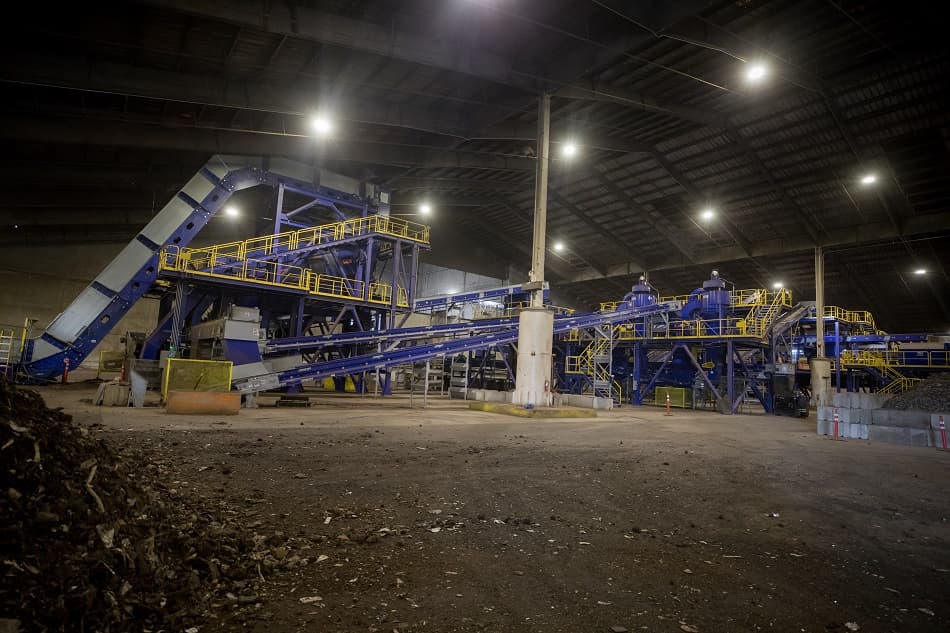 Quality product at a higher quantity
PNW Metal Recycling Inc. makes new products, quadruples Zorba product offering with new WENDT-TOMRA ASR processing plant
"We were making a good quality product but not enough of it," recalls Sean Daoud, vice president of PNW Metal Recycling, Inc. With tightening purity standards in Asia, initiated by China's National Sword policy, it's a similar dilemma faced by many high-volume metals recycling operations that export their recycled product packages.
Six locations in the Pacific Northwest affords PNW Metal Recycling Inc. of Clackamas, Ore., and its sister companies, RS Davis Recycling and Rivergate Scrap Metals, access to virtually unlimited customers and markets globally. "We export from Portland and Longview (Wash.), where we have the advantage of port access to load large bulk ships and containers with ferrous and nonferrous materials," says Daoud. "We can load more ferrous material in the vessels to lower our freight costs, so we can reach further than some competitive companies."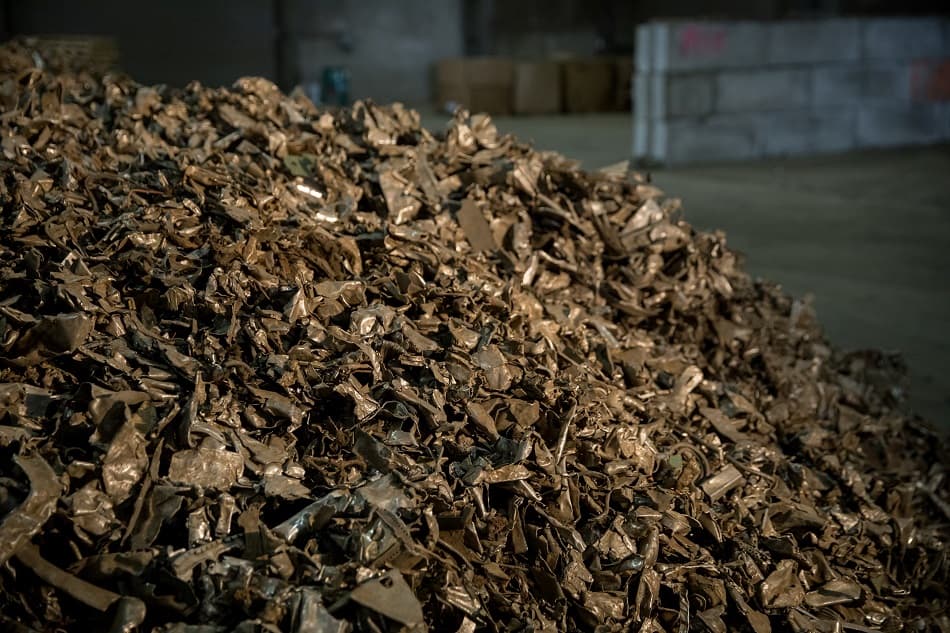 While having a global customer base of metal mills, aluminum and copper smelters, and stainless-steel and Zurik buyers for the metals is advantageous, regulation changes had a profound impact on PNW Metal. With China National Sword serving as a tipping point, the company adjusted its shredder and automobile shredder residue (ASR) business model to comply with tighter purity standards.
The company's Portland facility runs end-of-life vehicles (ELV) and large appliances through its shredder and removes the ferrous materials from the shredded product. The resulting textiles, foam and nonferrous metals mixture (ASR) is then shipped to the company's downstream plant for further processing. Prior to installing the new ASR sorting plant, the company's existing two circuit sorting process was maxed to capacity, as PNW Metal targeted quality over quantity.

What's next?

Contributing to PNW Metal's success, owners continuously look ahead to prepare for 'what's next'. Case in point, even though the joint venture between PNW Metal, RS Davis and Rivergate led to significant growth over many years, leaders saw they could be more successful operating as one company, so they merged in 2017.
After China National Sword, slow manual sorting improved metal purity but sacrificed throughput, final material recovery and profitability. The circuit made one cut with a screen, and the 1.5-inch-plus material went to one eddy current, while the 1.5-inch-minus material went to another. Plus-size nonferrous metals missed by the eddy current were hand-picked. However, passing smaller metal fractions were sent to the fluff and landfilled. For hand-picking the mixed Zorba line, 10 pickers were required. "We were missing out on quite a bit of material," recalls Daoud. "To keep this business moving forward and continue being successful, you must recover every ounce of metal that's in your stream."
This had owners pondering 'what's next' for the best business decision to cost-effectively capture missed material and boost production. They initially investigated adding a second shift or shred material more efficiently for a longer period of time, but those options faced challenges, especially with a tight labor market.

Less handling with WENDT-TOMRA
Alternatively, the company considered upgrades to its ASR plant, and the owners made dozens of trips to different ASR sorting facilities, aluminum and copper smelters, and metal mills to see different types of plant configurations and final product throughput. Running test samples of their shredded materials through several plants allowed the owners to see the type of product quality achieved as well as the number of times it had to be handled to reach target quality.

"When you visit a plant, you get an idea of what that configuration will deliver for the material your plant is running," says Daoud. He further explains that he saw some plants where material was run twice to reach target quality, while others could hit targets with only one pass.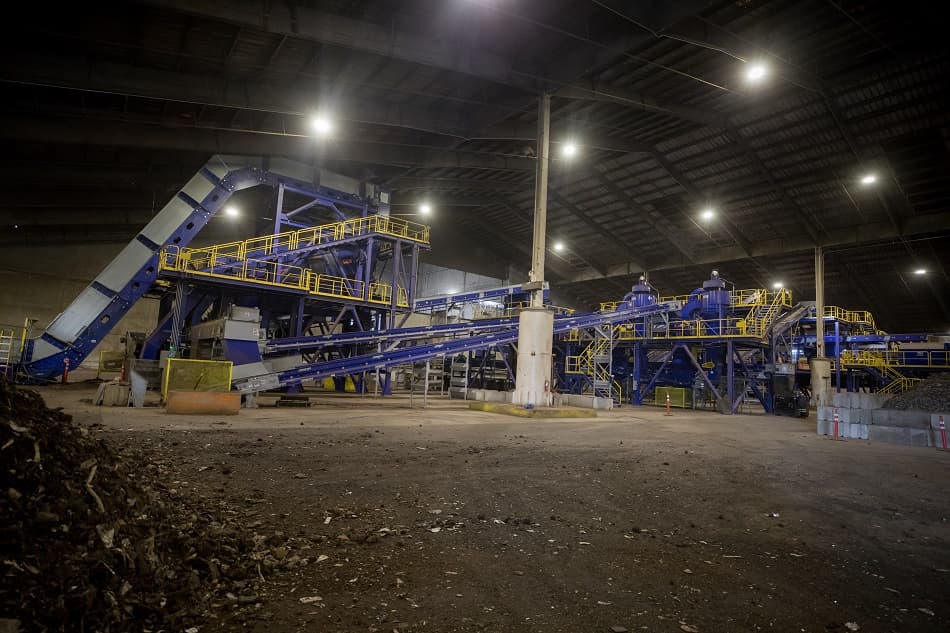 Each of the visited plants designed and installed by WENDT Corporation, Buffalo, N.Y., required less material handling to meet target quality specifications. In addition, those plants were meeting targets at a much higher throughput than PNW Metal's circuit, which was less than 20 tons per hour. The owners decided PNW Metal needed a new ASR processing facility.
PNW Metal partnered with WENDT Corporation, a longtime TOMRA Recycling metals plant building partner, to design and install its new state-of-the-art metal sorting facility. "Rather than going with a design that required two passes to reach target quality, we decided we would be a lot further ahead with the WENDT plant and sensor-based sorting equipment provided by TOMRA," comments Daoud.

To efficiently sort ASR feed from the shredder with the new plant, material flows over a double-deck screen, where it is sorted into three material sizes. A total of six TOMRA FINDER™ sensor-based sorters anchor the lines to provide precise sorting of nonferrous materials. "FINDER™'s high-resolution electromagnetic sensors are capable of identifying different metal fractions across a broad spectrum of sizes," offers Eric Thurston, sales manager metals for TOMRA Recycling. "They allow PNW Metal to sort the small to fine fractions sizes that were escaping with the fluff."
Expanded product offering
PNW Metal's technicians can program each FINDER™'s electromatic sensor to selectively sort the desired product. High precision air pulses fire at the right moment to eject the selected material from the valve block, while all other materials drop. SUPPIXX image technology enhances sensor resolution by a factor of eight and eliminates the background 'noise' caused by mechanical and electrical influences. "This level of resolution offers the clarity to deliver high purity rates and reduce product yield loss for PNW Metal," adds Thurston.
Both the large and mid-size (Mids) lines use two FINDER™s each to sort the infeed material, while a fifth finder at the end of the process receives material from both the large and Mids lines to clean the stainless-steel product. A single FINDER is installed on the fines line. Standard settings for the large and Mids lines have the first FINDER™ firing on all metal – including aluminum, stainless steel, brass, lead and copper – while the second FINDER™ fires on only the wire. The fines FINDER™ fires on all metal to create a new a Zebra/fine-shredded wire product.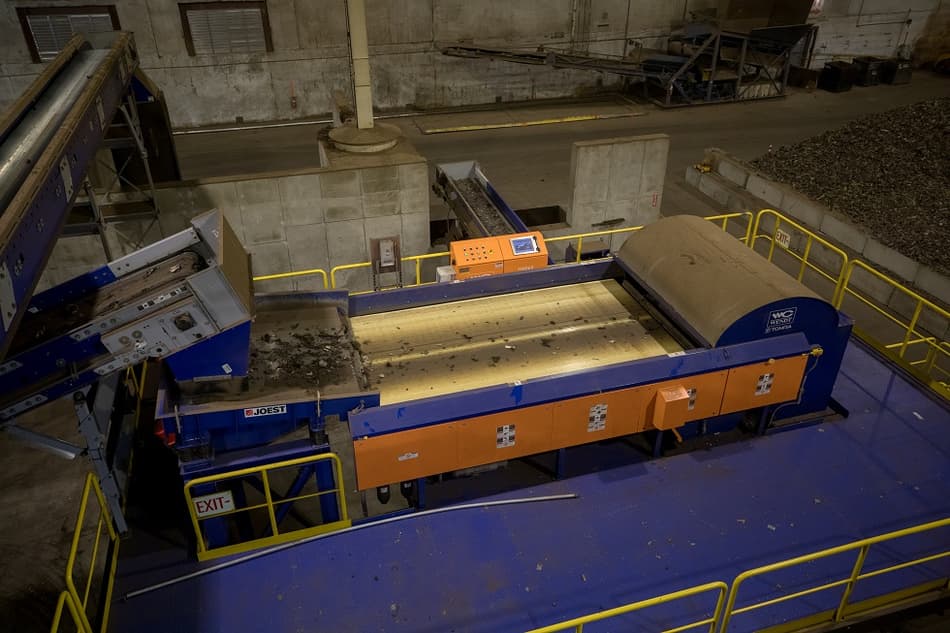 The number of products the company produces with increased efficiency has grown considerably, while reducing the number of manual pickers required. Prior to installing the mechanical line, PNW Metal offered mixed Zorba, shredded hand-picked stainless and shredded hand-picked wire packages, as well as other special products.
Today, PNW Metal mechanically sorts those products with the new ASR plant. Plus, it now offers different sized Zorba packages, as well as other products to meet customer demand. "We've quadrupled our Zorba offerings with the new line and now offer a Zebra/fine-shredded wire package we couldn't before," offers Daoud.
Better for PNW Metal, these packages are sorted with the high quality customers demand and at a higher production capacity than the previous circuit. Daoud reports that the shredded stainless package is virtually 100% clean.
Learning the science
After running the new plant for about a year, Daoud mentions the WENDT-TOMRA sorting circuit offers the flexibility to quickly adapt to the ebbs and flows of the market and meet the quality demands of its customers. "As China rolls out its regulations, other markets like Malaysia, Indonesia and India follow suit, and Europe also has similar standards," he says. "The new circuit allows us to stay relevant and capitalize on these markets."
The company has also fine-tuned both upstream and downstream ASR processing to maximize metal recovery and quality. At the shredder, the company has adjusted the hammers and grates to reduce the amount of oversize material returned to the plant. Z-Box and wind sifter adjustments, along with fine-tuning eddy current splitters help to send a cleaner product to the FINDER™ units.
"There is definitely a science behind the circuit. TOMRA makes a great piece of equipment, and we are very happy with the quality of the sorted material," says Daoud. "We are excited for 'what's next' and working with WENDT, TOMRA and our other partners to adapt to future changes."
Sidebar: What's in the metals mix?
ASR is sorted into several different products and sizes, primarily determined by the recycling operation and what its customers are demanding. Among the most popular mixed metals packages are Zurik, Zebra and Zorba, which are sold to other recycling facilities for further processing. The make-up of these mixed metals include:
Zurik (predominantly stainless steel) – a combination of nonferrous metals: stainless steel, insulated copper wire, aluminum, copper, lead, magnesium, nickel, tin, and zinc, in elemental or alloyed (solid) form.
Zebra (high density) – high-density nonferrous metal produced by media separation technology containing brass, copper, zinc, nonmagnetic stainless steel, and copper wire.
Zorba (predominantly aluminum) – a combination of nonferrous metals: aluminum, copper, lead, magnesium, stainless steel, nickel, tin, and zinc, in elemental or alloyed (solid) form.