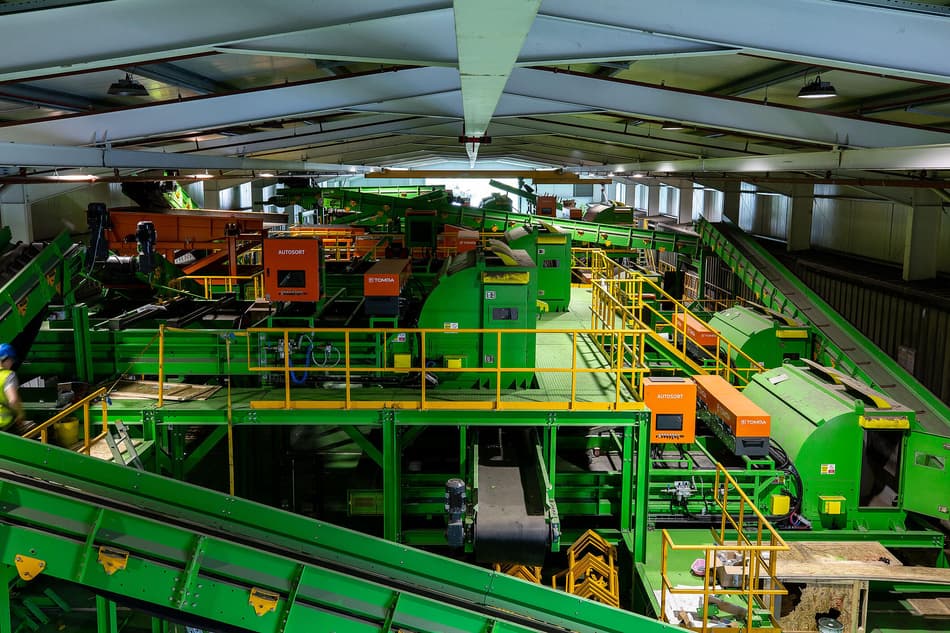 Re-Gen Waste chooses TOMRA's technology to transform sorting processes
TOMRA Recycling's sensor-based sorting solutions have been chosen to upgrade the processing and quantity of recycled fractions at one of Europe's most advanced materials recycling facilities (MRFs) in Northern Ireland.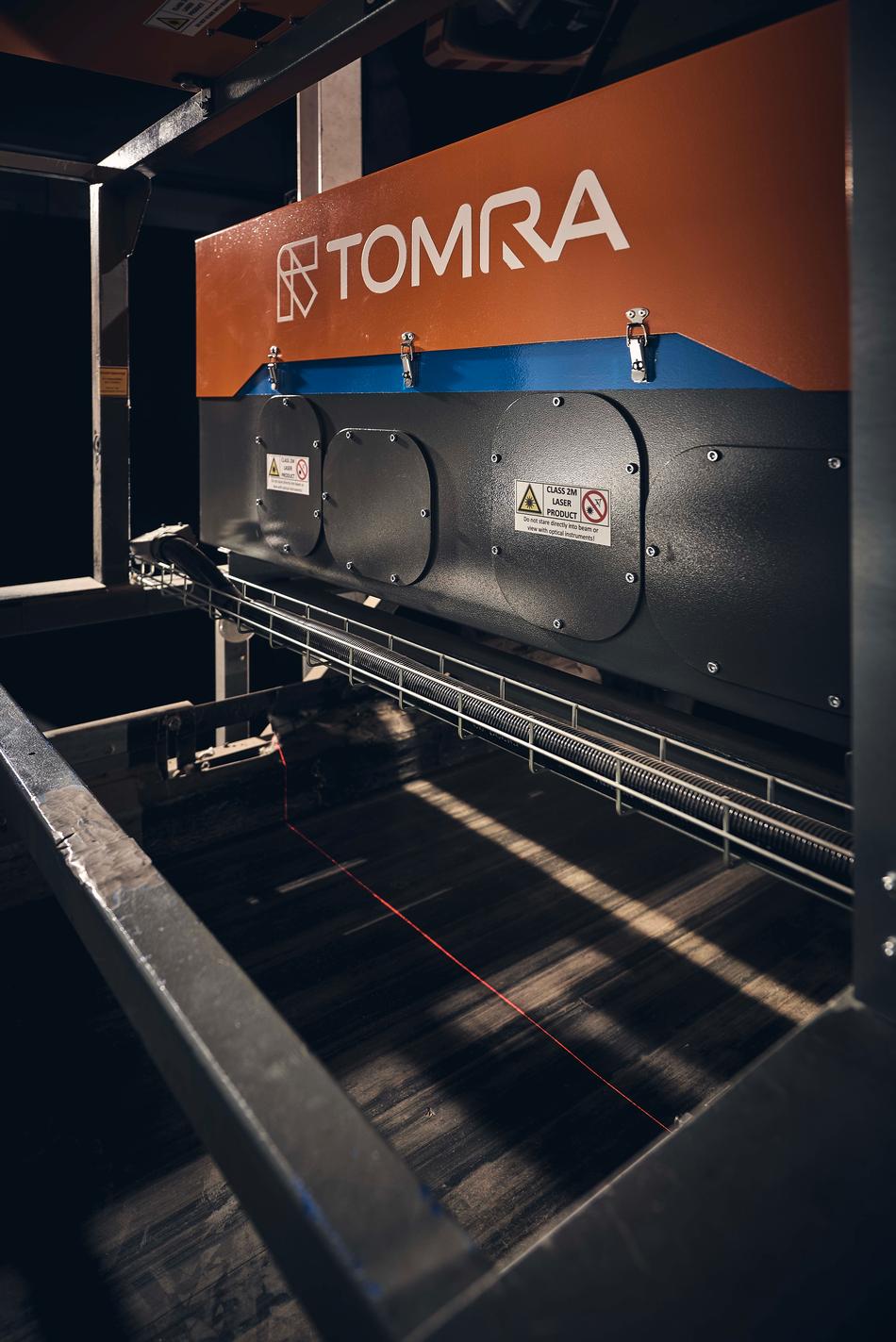 Re-Gen Waste Ltd based in Newry, Co. Down, was established in 2004 as a family-owned and managed business. The company provides local authorities across the UK and Ireland with innovative
dry mixed recycling
(DMR) and residual waste services. Ongoing re-investment of profits into the business means that it is now a best-in-class MRF, driven by innovation and the adoption of the latest technology. The facility is in operation 24 hours a day, seven days a week and processes more than 180,000 tonnes of comingled waste annually. In addition to the management of mixed dry recycling, the company also processes 150,000 tonnes annually of mixed waste to fuel.
Ten of the latest generation TOMRA AUTOSORT ® units were recently installed as part of a multi-million-pound upgrade at the Newry site, representing an investment of more than £4m in sensor-based sorting technology. The upgraded equipment will focus on two key lines for Re-Gen. It will increase the quantity of fibre and paper materials and will boost the output of plastic fractions, enabling Re-Gen to move from its current mixed plastics output to more refined, higher purity single stream plastics fractions. Furthermore, with the new equipment in plant, Re-Gen will benefit from reduced operational costs.
TOMRA's new equipment focuses on enhancing the sorting process. Previously, the Re-Gen facility used a series of disc screens and other mechanical sorting equipment, complemented by manned quality control points. Now, improved efficiency and output is made possible thanks to the AUTOSORT®'s sophisticated infrared sorting technology.
The equipment combines near infrared (NIR) and visual spectrometers (VIS) to quickly and accurately recognise and separate different materials according to their material type and colour, extracting high-purity high-value end fractions that command higher market prices.

Re-Gen has also chosen to take advantage of TOMRA Insight, TOMRA's secure, nearly real-time and on-demand cloud-based data monitoring platform. The platform enables customers to turn their sorters into connected devices and help maximise plant throughput, boost sorting performance and optimise output quality. Re-Gen will get secure access from desktop and mobile devices to digital metrics on the status and performance of their sorters.

Joseph Doherty, Managing Director at Re-Gen Waste, comments: "Our mixed waste processing adopts best-in-class technologies to ensure European standards are not only met, but regularly exceeded. We have previous experience of TOMRA's equipment, having fitted an AUTOSORT ® unit four years ago, with great results. We were familiar with the capabilities of the equipment, and we are confident that TOMRA will help us continue to outperform the market on materials recovery.
"We are particularly impressed with the addition of TOMRA Insight which will provide us with invaluable in-depth digital metrics and data about the status, performance and operation of our sorting equipment and the material waste composition it detects. If something can be measured, it can be optimised and this technology is helping us to do that. We can quickly understand what materials are coming in and how they are changing due to COVID-19 and the enactment of Government policies. We can feed back to local authorities to help them understand where contamination is coming from and, in turn, provide more targeted recycling information to householders."
Gavin Russell, Area Sales Manager UK at TOMRA Recycling, adds: "We worked in partnership with the Re-Gen team to assess their needs and install sorting technology that is fit for purpose in today's diverse recycling market. With higher-quality fractions commanding higher prices across sustainable international markets, it was vital that we established systems that could sort better, and faster, increasing throughput and value."