TOMRA technology partner for N+P's alternative fuel production plant
The latest sensor-based sorting technology from TOMRA Recycling has been chosen by the Netherlands-based alternative fuel specialist N+P Group. Four of the latest generation AUTOSORT™ units and an RDF online analysis unit which measures chlorine content have been installed at N+P's new alternative fuel production plant in Stockton-on-Tees on Teesside. 
The facility, which opened in 2021 following an investment of approx £30 million, reprocesses various residual non-recyclable commercial and industrial waste streams to produce higher grades of two different alternative fuels: N+P's own patented alternative fuel – Subcoal® – and Solid Recovered Fuel (SRF). The Subcoal® product is a direct replacement for coal in the production of cement, steel, lime and power.
​
The Teesside plant is enabling N+P to keep up with the significant increase in demand for alternative fuels. At the plant, Subcoal® pellets and SRF are produced from various residual non-recyclable commercial and industrial waste streams which would otherwise have been sent to landfill or disposed of via waste incinerator. By using alternative fuels, N+P's customers in traditionally energy-intensive industries are able to significantly reduce their production costs and carbon footprint.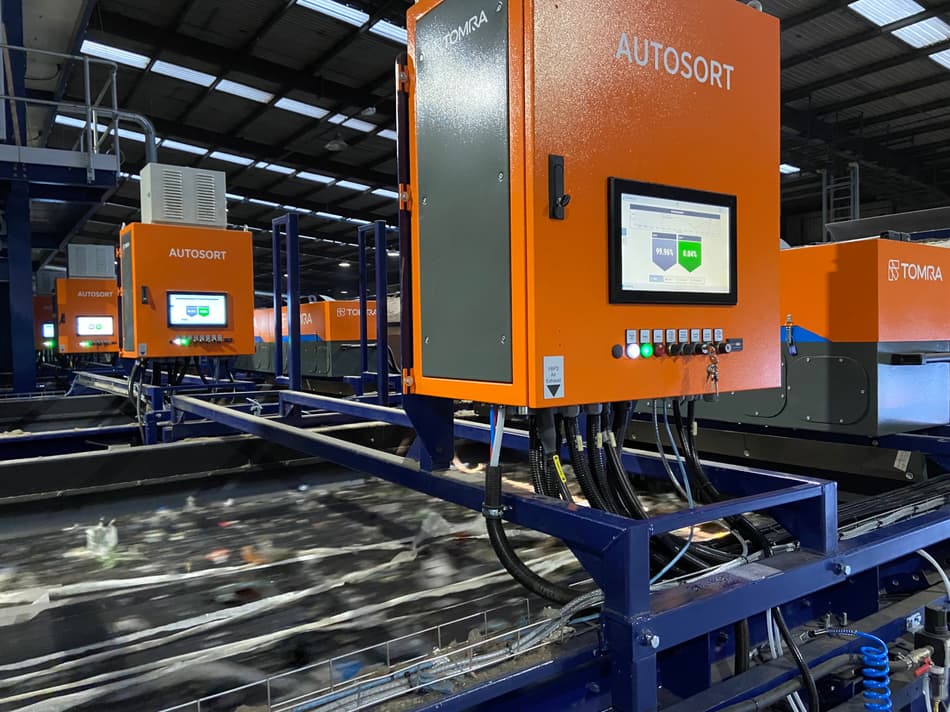 Four of TOMRA's latest generation AUTOSORT™ units have been installed at the plant, allowing N+P Group to produce very high grade Subcoal® and SRF. The AUTOSORT™ unit combines near infrared (NIR) and visual spectrometers (VIS) to accurately and quickly recognise and separate different materials according to their material type and colour, extracting high-purity high-value end fractions. At N+P's facility, the four units are programmed to target and sort the <200mm fraction and are then used to further process the material to generate the finished products.

​N+P Group also invested in an RDF online analysis unit from TOMRA which continuously measures the chlorine content of the material. This ensures the chlorine content does not rise above a pre-determined level in order to make it suitable to replace fossil fuels. The unit also monitors calorific value and moisture content in the material. When the online analysis is combined with the AUTOSORT™ units, it results in accurate and timely measurements of critical value during operational uptime. Continual monitoring in real time allows for the optimal generation of refused derived fuels.
Following the installation of TOMRA's technology, the plant is now able to process 280,000 tonnes of infeed RDF annually to produce 140,000 tonnes of Subcoal® pellets and 80,000 tonnes of SRF.
Michael Kolijn, Plant Development Manager at N+P, comments: "TOMRA has a long-standing reputation for excellence in optical sorting across different sectors and, in particular, recycling. With TOMRA's equipment installed at our Teesside facility, we are not only able to control the output specification to a greater degree, but can also optimise the throughput using the readings from TOMRA's online analysis unit."
Gavin Russell, Area Sales Manager UK at TOMRA Recycling, adds: "Our latest generation AUTOSORT™ units incorporate highly sophisticated sensor-based sorting technology which consistently delivers outstanding results. We are delighted that N+P is able to produce superior quality alternative fuels that meet and even exceed the quality standards required by the market."
About N+P Group

Dutch-based N+P Group is a pioneer in the development of concepts to utilise non-recyclable waste streams as alternative fuels or alternative raw materials. N+P's developments are heavily focused around bridging waste to value, reducing the necessity to landfill materials but upgrading them into high quality alternatives for fossil-based commodities. N+P has multiple offices and production locations in Europe, with a turnover of approx. 145 million euros per annum. More information can be found at www.npgroup.com.