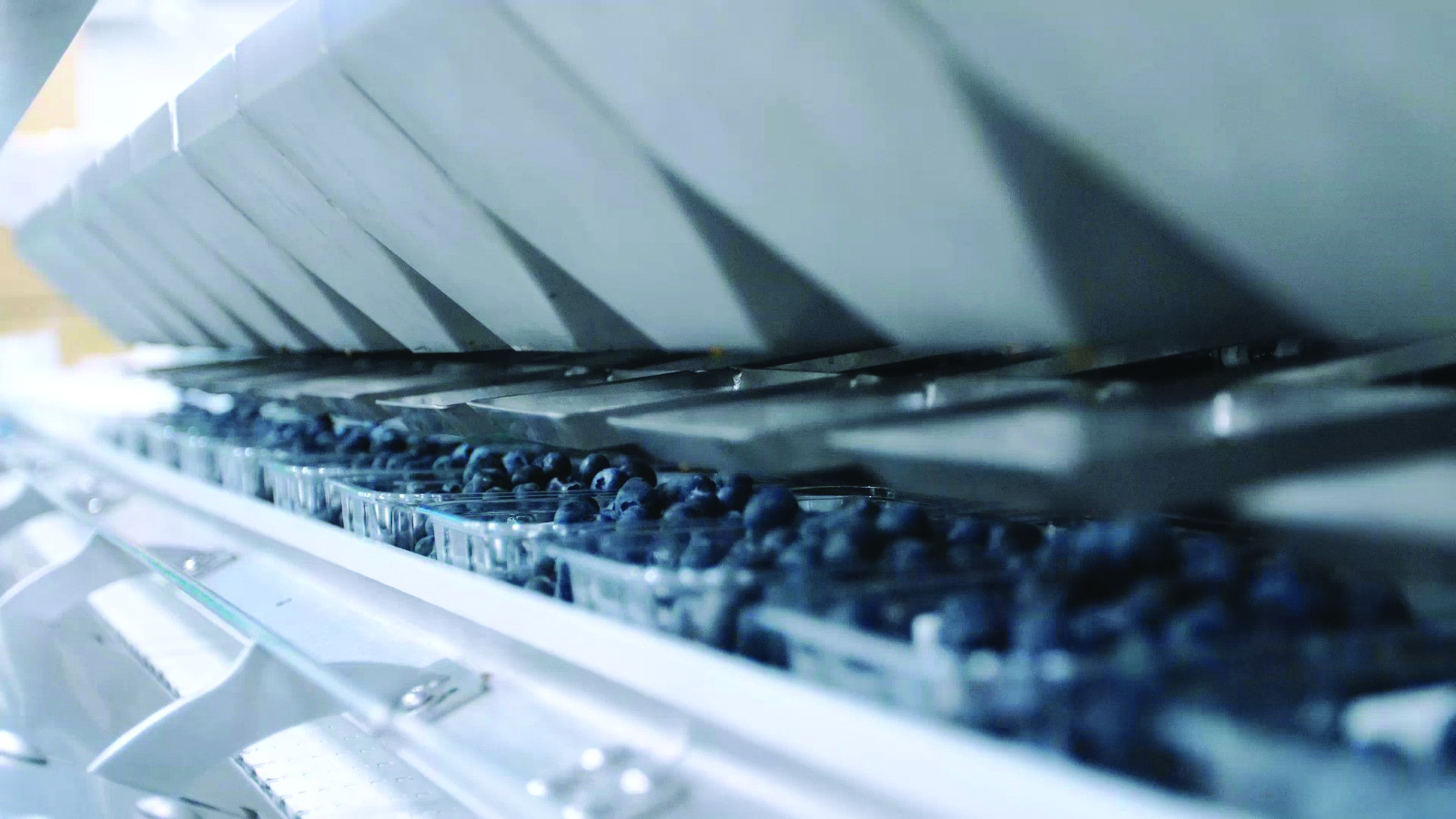 Integrated blueberry solutions: post harvest to pack

Our modular design means that future TOMRA products can be added to your solution at a later date and as you grow your operation. This allows us to best match solutions to your changing needs during different stages of your business development.
All components of an integrated solution are linked and effectively "talk" to each other. Using a touch screen monitor, the user can easily change settings while the blueberry line still continues operating.
Our intimate awareness of the delicate characteristics of the blueberry enables a design which emphasizes gentle handling. Fewer transitions equal better care of the berry. Anti-bruise surfaces ensure preservation of product surface and fruit bloom is kept intact.

The user experience is designed with simplicity in mind providing the ability to make sophisticated selections by merely adjusting sliders right or left.
CUSTOMER STORY


Agricola El Alamo, Chile


Integrated blueberry solution

Agricola El Alamo, located in Chile, discusses their experience with our integrated Blueberry solution.