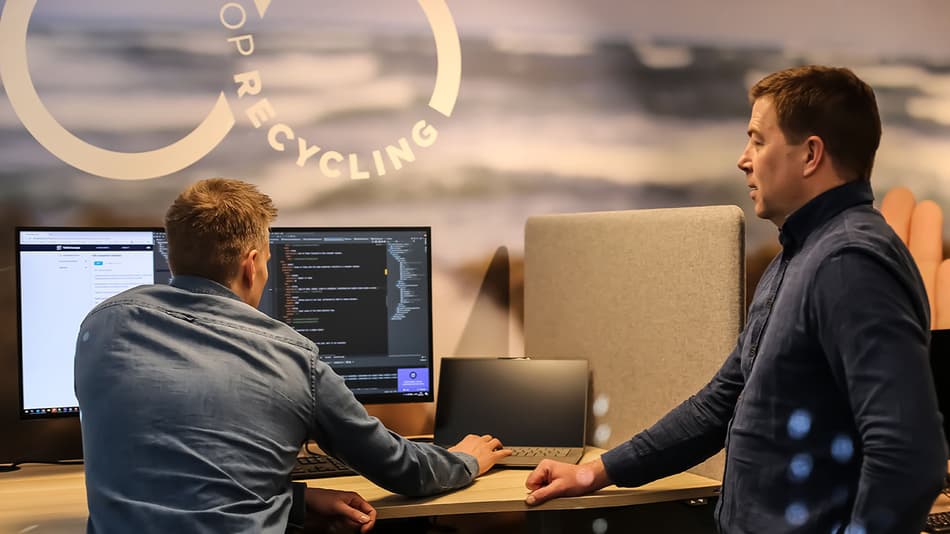 Career Path
Software and Digital
Behind every innovative solution is the software that makes it work. TOMRA's team of software and digital experts develop systems and analyze data to ensure our solutions achieve high levels of performance and efficiencies. 
To report on system performance, data analysis is critical. How we interpret, handle and process data gives us a greater understanding of our solution's operational efficiencies and informs our decision-making on how we can increase the sustainable value in our natural resources.
Our expertise within software and digital has enabled us to become a trusted partner in developing and delivering systems which can change how we obtain, use and reuse our natural resources.
We're looking for forward-thinking, curious and passionate individuals to drive continuous improvements in our system software and approach to data. You'll have an analytical mind, and not be afraid to roll your sleeves up when it comes to interpreting and processing a complex level of data.
Understanding and overcoming problems is an integral part of our team's skill set, whether it's working on your own or collaborating with your fellow colleagues. Our team possesses the ability and knowledge to continuously evolve our system capabilities through interpreting data, innovating new software, and play their role in achieving our vision of leading the resource revolution
Types of roles we are looking for
Software developer 

As a software developer, you'll devise, build and implement complex systems to allow our sorting, grading and collections solutions to operate at high levels of performance

Data analyst 

Understanding data is critical to improving operational efficiencies of our solutions. Your work will be essential to reporting on system performance and helping us push the boundaries on our solutions' capabilities   
Learn more about a career at TOMRA

Join TOMRA!
Join the resource revolution, a community of people with a planet-sized purpose. Visit our carreer site (English).

Vacant Positions
TOMRA is looking for resource revolutionaries who have a passion for the planet. We are always hiring good people, so check out our openings.