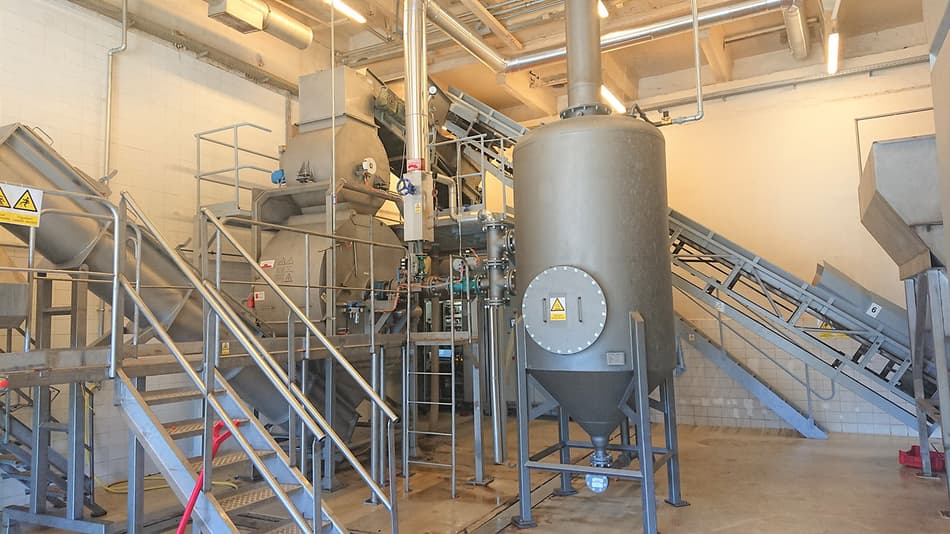 Odyssey steam peeler
brings seasonal processors high performance and reliability
The Odyssey steam peeler incorporates TOMRA's control software, an enlarged steam peeling vessel, and a weigh hopper, enabling customers to steam peel a wide range of vegetables and fruits all at once.

This solution requires little extra maintenance and is trusted as a high-functioning efficient steam peeler with a low cost of ownership.


Simple steam supply and exhaust arrangement deliver highly efficient steam peeling performance and make it an ideal choice for many low-cost processing environments, such as emerging markets and those that only produce for part of the year. 

The right specs for your op
The Odyssey Steam Peeler comes in various vessel sizes to achieve efficient processing volumes from 4,000 Kg/hour – 40,000 Kg/hour (10,000 Lbs/hour – 100,000 Lbs/hour). 
Designed with user experience in mind
The intuitive user interface is available in multiple languages and enables operators to make changes and achieve the desired performance and production volumes. 

This versatile machine can work Apples, Beets, Fruits, Carrots, Mixed Vegetables, Tomatoes, and Unwashed/Washed Potatoes, Pumpkins, Celeriac, Kohlrabi, Papayas, Mangoes, and Chilies.