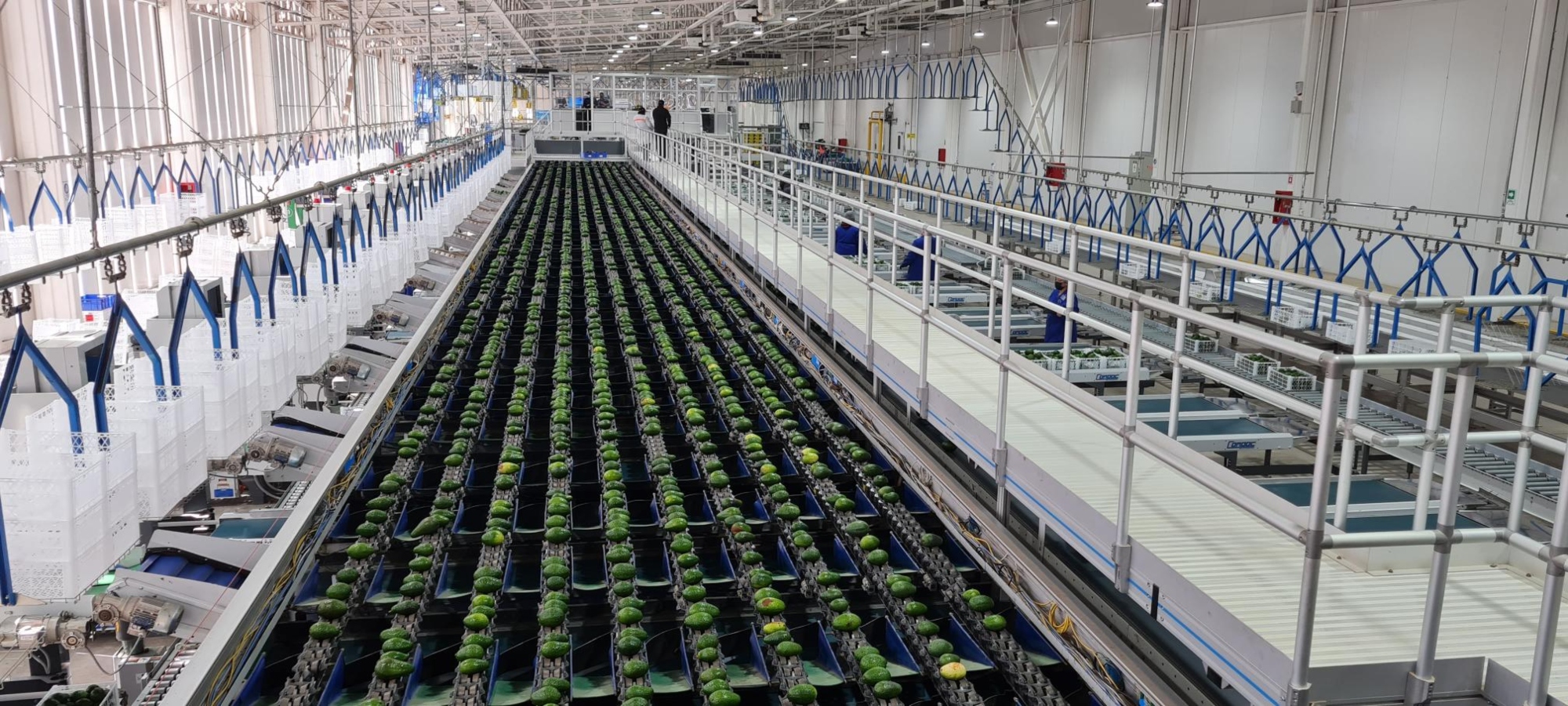 Integrated avocado solutions: post harvest to pack

Gently handling your avocados
Our integrated solutions ensure a gentle transition throughout the packhouse; from bin to the avocado sorter through to packing.

We're focused on helping our customers achieve the best results in every aspect of their produce journey - from orchard to market. Our integrated packhouse technology is designed with your produce in mind. 

World-leading avocado blemish detection
Our optical grading systems can be configured to grade for differing levels of defects in your avocado harvest, providing maximum control when matching product grades to different markets.

Unrivaled avocado internal quality sorting
Optimize your packout with our non-invasive solution for internal defect grading.
CUSTOMER STORY


Agricola Cerro Prieto - Peru


Integrated Avocado Solution


With TOMRA's Spectrim system, ACP has increased it's packout from a maximum of 40 tonnes to 60 tonnes per hour. We are proud to work alongside ACP supporting their vision.
Avocado sorting and grading solutions
TOMRA 5S Advanced builds on the class-leading performance of our Multi Lane Sorter and revolutionizes food safety expectations. It is the only platform truly designed for hygienic operation, with toolless cleaning and sanitization, and food safe contact areas. With its advanced connectivity features, it is designed to be the digital heart of the packhouse and meet the industries' evolving needs, futureproofing the customer's business for the next 10 years.
Spectrim combines key elements within hardware, software and operational optimization to offer the most advanced optical sorting platform. The Spectrim System removes the challenges of sorting produce, adding value to packed crops and reducing complexity of operation, all with increased operation efficiency.
Inspectra² system is our safe, non-invasive, near-infrared (NIR) technology used for testing the internal properties of your produce.
Avocado filling & packing solutions
Our box fillers accurately and gently fills boxes and cartons of various sizes. Our box fillers have accuracy down to a single piece of produce and can fill at speeds of three to four boxes per minute. Using our innovative sizer software and a feed belt equipped with sensors, every individual piece of produce is counted as it is packed into a box or carton. Our box filling weighing option ensures boxes meet a certain weight while still filling at a speed of three to four boxes per minute.
A supervisory control and data acquisition (SCADA) product, Smartline provides unrivaled line control and automation by leveraging TOMRA Food's industry-leading sorting solutions and grading platforms and integrated post-harvest solutions.
Incorporating situational awareness concepts, Smartline provides highly contextualized and easily interpreted information specific to key process issues. Coupled with intuitive control, customers are enabled to improve real-time decision making resulting in faster response, better staff utilization, and increased production.