Supermarkets can now offer digital recycling refunds for bottle returns through their store loyalty programs
TOMRA launches Digital Payout API to enable integration of electronic payout for a more convenient and environment-friendly container recycling experience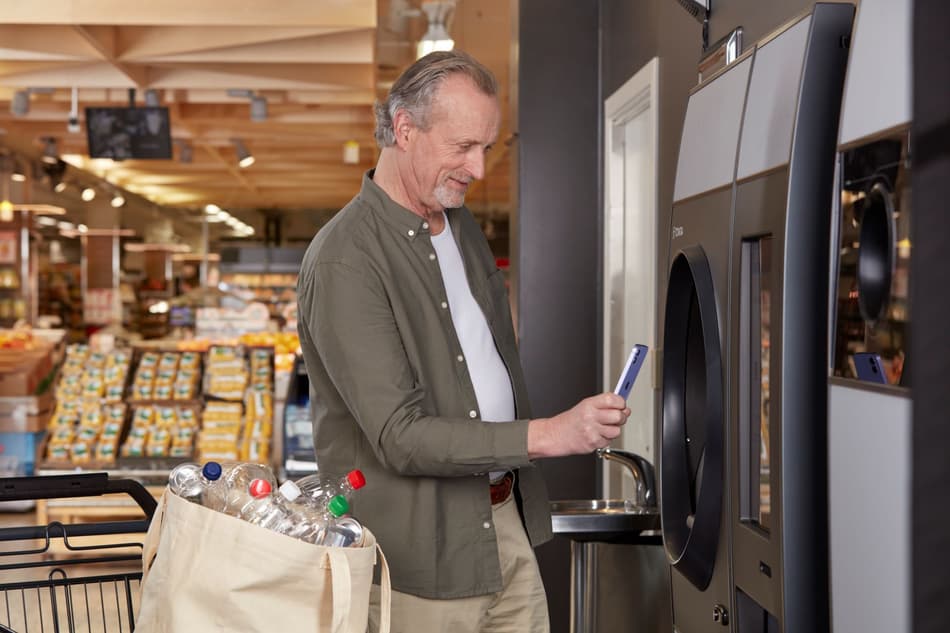 Consumers returning drink containers for recycling could now receive their deposit refunds through their store's app, instead of paid out as a paper voucher. TOMRA, the world's leading provider of reverse vending machines for beverage container recycling, has today launched the Digital Payout API – enabling stores, recycling depots and central system administrators of deposit return systems to offer paperless payout of recycling refunds through their apps and loyalty programs. This makes it easier for stores to drive a digital user journey and integrate reverse vending activity into existing loyalty outreach efforts. It also reduces the need for staff to handle cash in store.

Two implementations of TOMRA's Digital Payout API are now underway, in Sweden with the central system administrator of the local deposit return system, and in Belgium with a large grocery retailer.

How Digital Payout works
The Digital Payout can be made as either a digital voucher or as an electronic transfer instantly to the user's account on a loyalty app (or bank account). The myTOMRA app was up until now the only paperless payout option for TOMRA reverse vending machines, but the Digital Payout API offers the first opportunity for the service to be integrated into partner's digital ecosystems.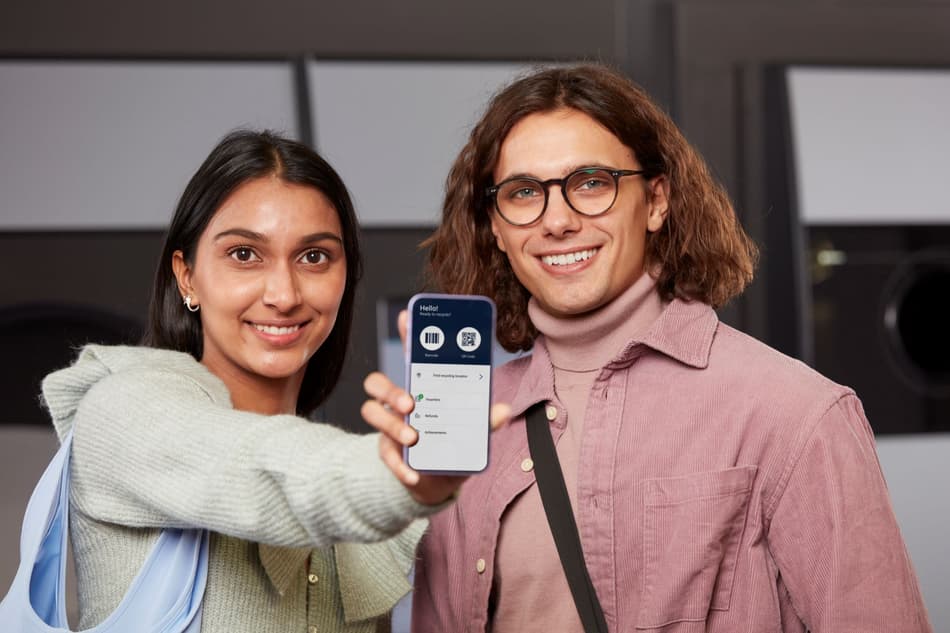 TOMRA's myTOMRA digital tool
To use Digital Payout, the recycler simply opens their loyalty app and scans the QR-code on the reverse vending machine at the beginning of their container return session. When they end their session, the user will be notified that a digital record of the transaction will be sent. The payout amount will instantly appear in their bank account or store loyalty app – as a digital voucher to scan at the cash register, or as credit toward future purchases via the app.
"The Digital Payout API enables stores, depots and central system operators to extend their interaction with consumers in a new way. It can consolidate relationships to loyalty program participants, attract customers to be part of their loyalty schemes, and bring more recyclers to their return locations," explained Aleksander Mortensen, Head of Commercial at TOMRA Collection. "The seamless digital payout and integration with existing loyalty programs is more convenient for the individual consumer. It also saves paper and engages consumers to contribute to the environment and store sustainability initiatives."

Digital payout debuts in Sweden and Belgium
The central system administrator for Sweden's container deposit return system, Returpack, has launched a digital recycling experience by integrating the Digital Payout API with the "MinPant" ("MyDeposit") app. Digital Payout is being implemented with major Swedish retailers in eight stores on TOMRA reverse vending machines, including the new TOMRA R1 "multi-feed" machine, with a goal of making it available nationwide as a payout option.

Another implementation of the Digital Payout API is also under way with a large grocery retailer in Belgium, integrated with the store's loyalty app. Digital Payout is live in 84 stores in its chain and has already generated more than 30,000 digital transactions, with an increasing trend in usage.

About TOMRA Collection:
Founded in 1972, TOMRA provides reverse vending solutions for Clean Loop Recycling, collecting aluminium, plastic and glass beverage containers to be continually reused and recycled back into new bottles and cans. With approximately 80,000 reverse vending machines across more than 60 markets, TOMRA captures over 40 billion used beverage containers every year toward a closed loop. This reduces reliance on raw materials, and ensures fewer containers end up in our streets, oceans and landfills. TOMRA's reverse vending machines, digital solutions and service make recycling easy for the industry, system owners, retailers and consumers to contribute to a more sustainable planet. Visit our Reverse Vending pages on www.tomra.com, and follow us on Facebook, Twitter, Instagram and LinkedIn.
TOMRA Collection is part of the TOMRA Group, which creates sensor-based solutions for optimal resource productivity, and has a vision to lead the Resource Revolution. The Group employs approximately 4600 people globally and is publicly listed on the Oslo Stock Exchange (OSE: TOM).