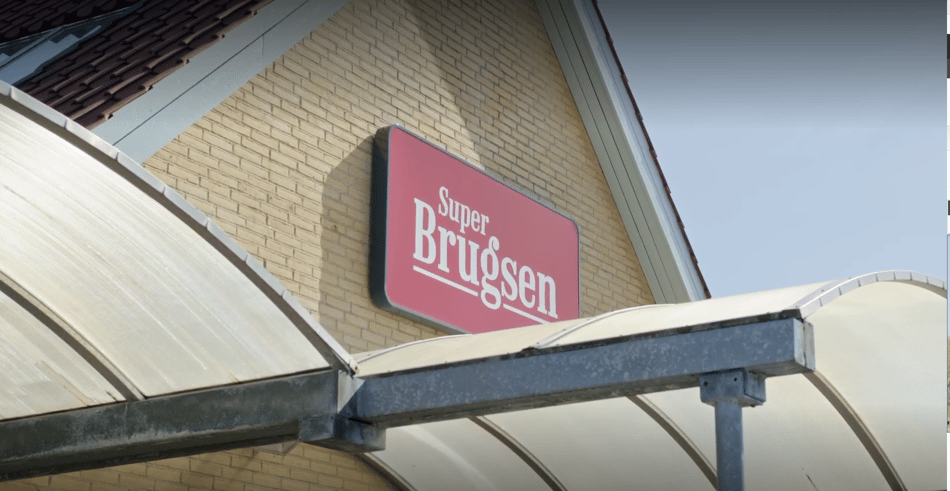 Customer stories
SuperBrugsen Haarby achieves growth in container return volume and customer base with TOMRA R1
Haarby, DENMARK: Since installing a TOMRA R1 reverse vending machine over a year and a half ago, SuperBrugsen Haarby has experienced a 400% increase in returned containers, and customer sessions have grown by 250%.
SuperBrugsen Haarby is a supermarket located in southern Denmark and is a part of Coop Denmark, a cooperative retail company. The town of Haarby, where the supermarket is situated, has a population of around 2,500 people. Currently, Haarby is going through a phase of robust development, attracting new industries to its urban area and witnessing expansions in existing activities. In 2021, SuperBrugsen Haarby invested in a TOMRA R1 reverse vending machine.
A fourfold return volume
TOMRA R1 is designed to enhance the recycling experience for the supermarket's customers. With the cutting-edge multi-feed solution, customers can conveniently pour entire bags of bottles and cans into the machine, bypassing the need for individual insertion and avoiding any potential mess.
The TOMRA R1 installation has resulted in a 400% increase in the number of containers returned. The exceptional results attained by SuperBrugsen Haarby have left the store highly satisfied, prompting them to recommend TOMRA R1 to other stores.
I have already recommended TOMRA to several stores. It is the best solution we can get and the customers are super happy about it.

Martin Jørgensen
Store Owner, SuperBrugsen Haarby
TOMRA R1: the code word for customer growth
The introduction of TOMRA R1 at SuperBrugsen Haarby has not only significantly increased return rates but has also become a catalyst for attracting a larger customer base. According to Martin, the store owner, customer sessions have grown by an impressive 250% since TOMRA R1 was introduced. He continues to explain, "Our customers love this reverse vending machine, and it helps to attract customers to the store. They love that it is fast and that they can avoid getting sticky hands and all that residue."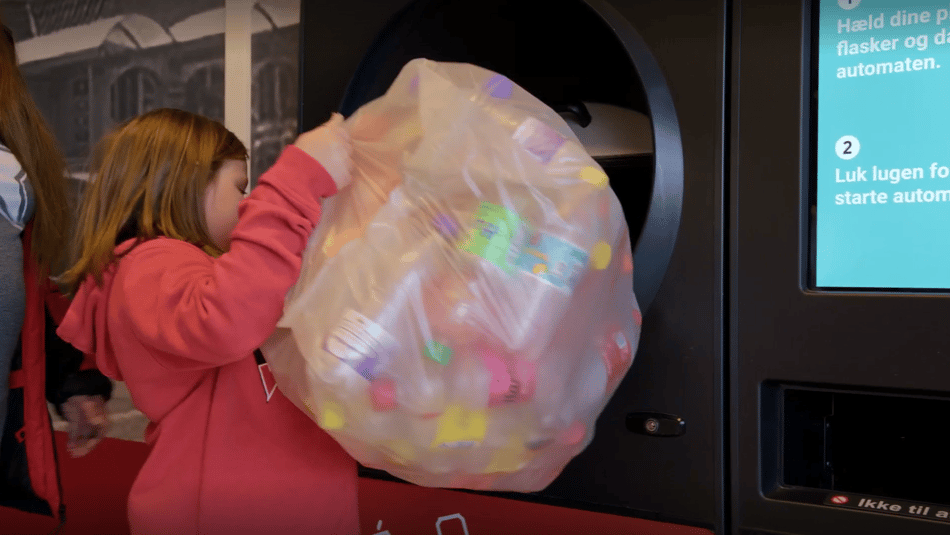 Customers are drawn to the improved recycling experience it offers, which eliminates the need for manual handling of bottles and cans. The simplicity and speed of the TOMRA R1 machine can be attributed to the innovative TOMRA Flow Technology. This advanced feature utilizes 360-degree instant recognition, allowing it to scan and register up to 100 containers within a matter of seconds.
The machine has received high praise from customers who are thrilled to have such an innovative solution in Haarby. The machine's popularity has even attracted customers from distant areas, giving SuperBrugsen Haarby a competitive advantage over other stores. The reverse vending machine is a customer magnet and, Martin says, "TOMRA R1 is the code word if you want customer growth."
We have customers who come from far away. Customers who call us and ask if we are the ones that have the new reverse vending machine and then we can say "Yes, it is".

Palle Nielsen
Assistant manager, SuperBrugsen Haarby
Making a difference for the environment
Returning containers is not only important to SuperBrugsen Haarby but it is also important for the environment. SuperBrugsen Haarby aims to make a difference for the environment, and the TOMRA R1 reverse vending machine plays a part in that. The machine's installation, approximately one and a half years ago, has significantly impacted the volume of containers collected for recycling. The convenience of the machine encourages individuals to participate in responsible recycling practices that benefit the environment.
In SuperBrugsen Haarby, we make a big difference to the environment and TOMRA R1 is a big part of that. A lot of containers are collected. We are very proud of what we do for the environment in Haarby with TOMRA R1 as well.

Martin Jørgensen
Store Owner, SuperBrugsen Haarby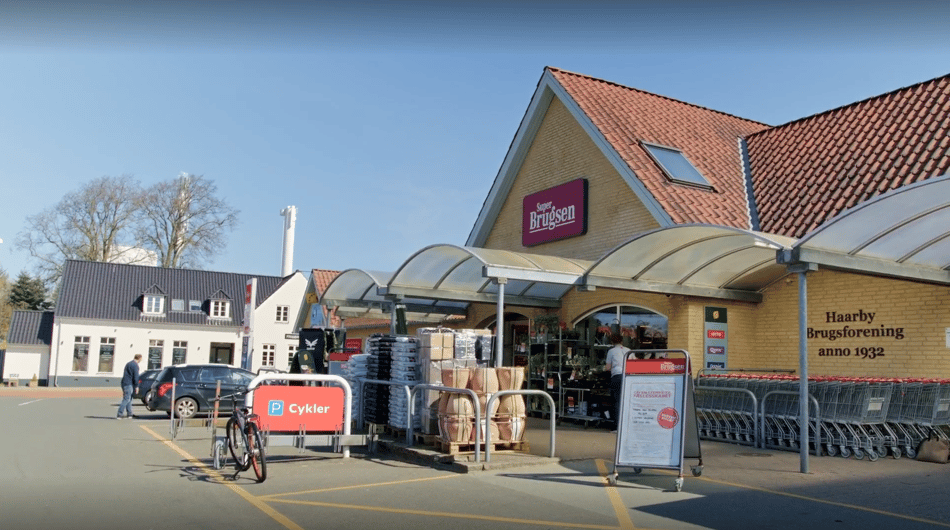 revolution line
TOMRA R1 & T9 with MultiPac Air 
Recycling just got more wow
Designed for  large supermarkets and hypermarkets

Modular reverse vending system

Accept cans and plastic bottles

Collects over 100 containers at once