New appointment at TOMRA Recycling to support ambitious growth plans
Following the September 2021 opening of its flake sorting test center in Parma, Italy, TOMRA Recycling's Italian division now boasts a new Country Manager, as well as new sales and service team members.
TOMRA Recycling's Italian division is set to become a key European hub for the company, complete with a flake sorting test center for TOMRA's European customers, a more defined operational structure and an expanding sales team. At the head of this team is Fabrizio Gasparin, the new Country Manager for TOMRA Recycling Italy who was appointed in January 2022.

In his new role, Gasparin is responsible for the development and implementation of TOMRA Recycling Italy's short- and long-term sales strategy. He reports to Christoph Bach, Regional Sales Director Europe, and Fabrizio Radice, Global Sales & Marketing Manager.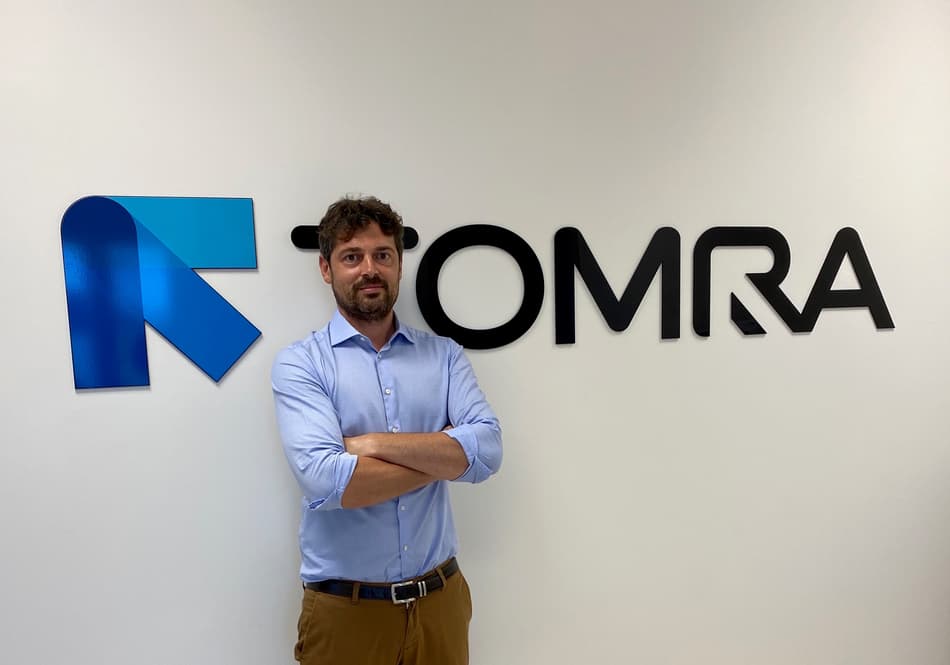 Commenting on his new role, Gasparin said: "I'm delighted to be heading up TOMRA Recycling Italy's sales team. TOMRA has an excellent reputation globally and, over the past 20 years, has achieved considerable success in many regions and in numerous segments. Excitingly, there are still many more opportunities to explore in terms of recycling different materials – from plastics and metals to unsorted waste, textiles and wood, to name just a few. When it comes to recovering valuable resources prior to incineration, TOMRA's technology really can make a vast difference, as we have seen at many of our customers' plants in Italy and around the world."

A strengthened team on hand to support customers

TOMRA is investing heavily to further strengthen its position as leader in the Italian market. Over the past six months, three new recruits have joined the sales team: Andrea De Gregorio in Inside Sales, Marco Gregori as Area Sales Manager, and Nicola Santinello as Segment Manager Flakes.
Gasparin explains: "Andrea has reinforced our customer relationships by optimizing our internal processes; Marco brings many years of experience and a strong technical background in the waste-to-energy segment; and Nicola is focusing on the plastics (flakes) segment in the Southern European market."

The new sales team reflects TOMRA's ongoing commitment to supporting its customers through value-added expertise and specialist knowledge – as has always been the case with TOMRA Recycling Italy's service team, which continues to be led by Davide Bertolin, Service Manager Italy. The service team has also expanded, with the appointments of four new Field Service Engineers, enabling TOMRA to provide even more efficient service support to customers in this region.
Gasparin adds: "After-sales service is key and TOMRA's continued investment in training and recent expansion of our service team gives our customers confidence in our after-sales support. We have also had excellent feedback about our TOMRA Care service package, which includes technical training for maintenance and troubleshooting, regular visits from our in-house specialists, spare parts packages to minimize downtime and extended warranties on the whole machine or its key components."
Customer relations will remain key
"Our customer relationships are my primary focus," Gasparin says, "and by working in close collaboration with our customers we will be able to develop new solutions to meet the ever-changing challenges facing the market. We cannot do this without the invaluable input and feedback from those people who working 'on the ground' in the sector. My aim is to foster a more open relationship with customers by sharing what I see as our greatest strength: years of first-hand experience in optical sorting technology gained through installing more than 8,200 machines worldwide. This experience, combined with our steadfast professionalism, will position us as a reliable expert partner for any project."

The most important segments in Italy
Gasparin has very clear ideas about the Italian market: "The most important segment currently is dry waste, where we pre-sort all the valuable materials that originate from the combined collection of plastics, municipal solid waste and commercial and industrial waste. Polymer sorting is another fast-growing sector.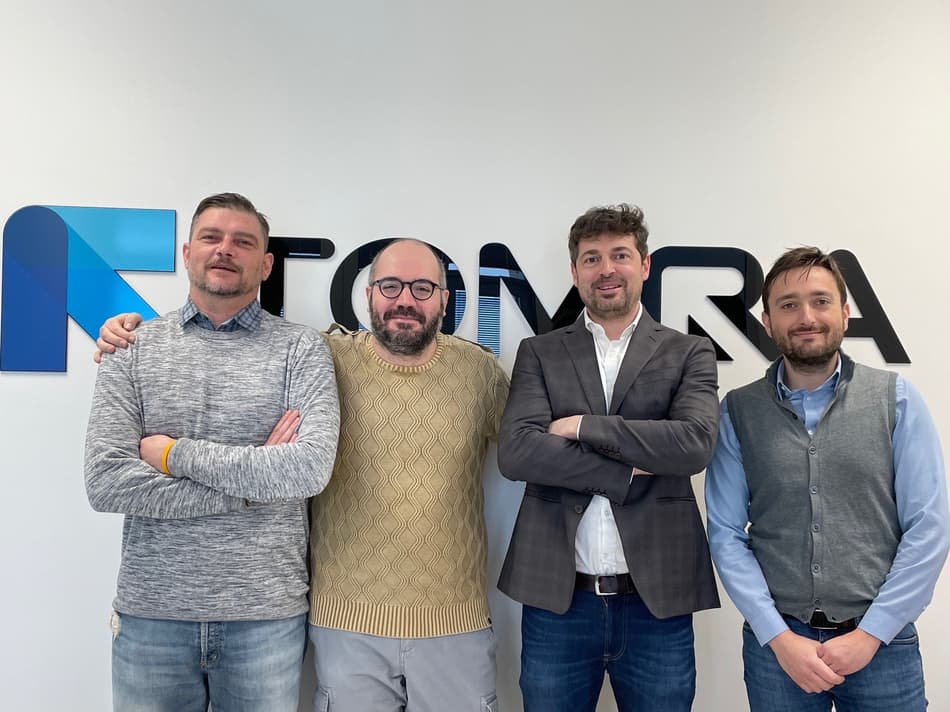 Qualitative sorting is becoming increasingly important here, with a lot of emphasis being placed on the plastic flakes segment. The metals segment undeniably remains a cornerstone of our business., In the medium term, we want to develop a global growth strategy for the wood sector, and TOMRA has recently set up a dedicated team to support this growth."
TOMRA's most popular sorting solution in Italy remains the AUTOSORT™ unit, which is extremely adept in handling most of the sorting tasks required by the Italian market. Our technological innovations such as GAIN and DEEP LAISER enhance AUTOSORT™'s functionality by achieving a performance level that was previously considered very difficult to attain. With continued growth in the plastics recycling market, attention has been on our INNOSORT™ FLAKE solution, of which more than 100 units had been installed by the end of 2021. Our X-TRACT™ solution has been a mainstay of the metals segment for 15 years now, and the new version, which will go on sale shortly, will ensure its continued market-leading position while also increasing efficiency in wood applications.

Ongoing investment in R&D

Commenting on TOMRA's major investment in R&D, Gasparin says: "We believe we are investing more in R&D than any of our competitors, which demonstrates how committed we are to maintaining our position as the market frontrunner. Our market knowledge helps us to support customers and respond to trends. Robotics is an area that we continue to explore. In the short term, though, we are very interested in developing a deep-learning-based method for GAIN as the full potential of this technology is still to be realized."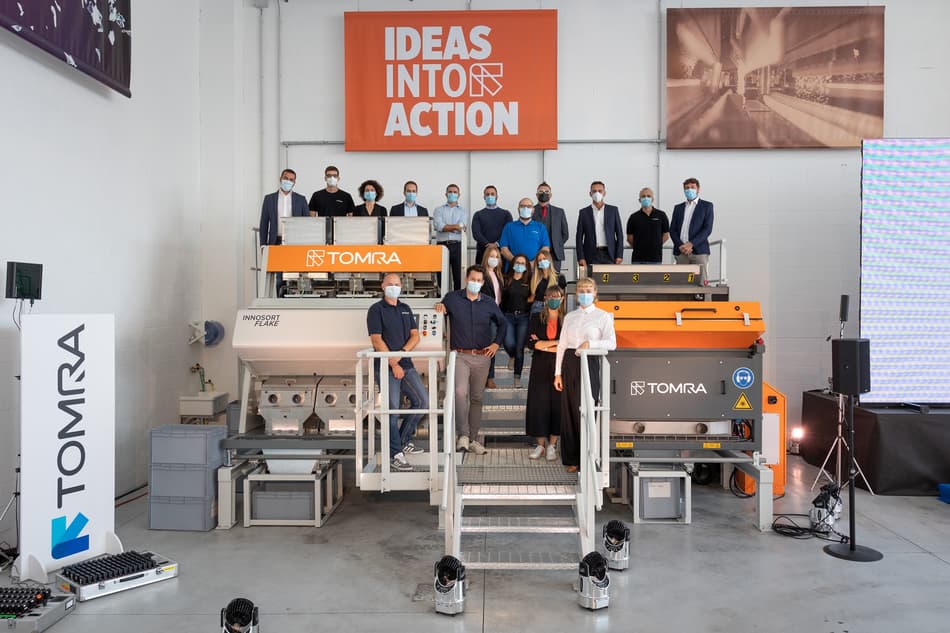 Gasparin continues: "The Italian recycling market is experiencing strong growth, thanks in part to Italy's Recovery and Resilience Plan. In terms of where this growth is concentrated, however, we've seen upgrades and updates, as well as the construction of new build plants. The new COREPLA directives may provide new insights into where we are heading in the future. What I can say with certainty, though, is that we will see increased investment in recycling and in technologies for quality-based material sorting over the coming years.

TOMRA Insight is our best bet for the future: a cloud-based data platform that can connect our customer's machines, delivering statistical analysis and tracking performance wherever the machines are located in the world. This service is heavily geared towards creating value for our customers, assisting them with their day-to-day management and with forecasting their future needs."

TOMRA's new Parma test center

Finally, commenting on the inauguration of the new test center in Parma in September 2021, Gasparin concludes: "Customer feedback has been very positive and the slots at our test center are always booked up. We are pleased to be able to offer people this unique opportunity to 'play' with our machines in person, testing out applications and solutions without incurring any additional costs. Our new test center is allowing us to expand our consultancy role for our customers, putting a dedicated testing facility and our professional skills at their disposal so we can help them identify the best technology for their bespoke needs. We definitely want to increase the number of flake machines installed in Italy and want to invite our customers in other countries to make use of our test center. Looking to the future, we hope to offer additional services and introduce a wider product range to meet the requirements of the Italian market."