TOMRA as technology partner for Berry Circular Polymers CleanStream® plant
Advanced flake sorting equipment from TOMRA Recycling Sorting has been chosen by Berry Circular Polymers for its purpose-built CleanStream® plant in Leamington Spa, Warwickshire.  
Five
AUTOSORT™
units and one
INNOSORT™ FLAKE
unit are installed at the plant where operations began in spring 2023. 48,000 tonnes of domestically recovered household polypropylene (PP) will be processed annually at the plant, with the refined outputs being used as raw materials exclusively in Berry-manufactured packaging solutions, such as the recently launched B Circular Beauty Collection.
​
Mark Roberts, Circular Value Chain Director at Berry Consumer Packaging International Division, comments: "Leamington Spa is a flagship facility for Berry Circular Polymers, so it was essential to have the reassurance of a market leader with the ability to manage everything effectively. TOMRA is well-known in the industry for its sensor-based sorting solutions and offered invaluable expertise and guidance during the design phase of the plant. Choosing TOMRA as a technology partner has ensured industry-leading support and reliability."
The five AUTOSORT™ units installed at Berry's plant are used to pre-sort and purify the post-consumer polypropylene (PP) bales. AUTOSORT™ delivers exceptional high-speed sorting performance thanks to its unique homogeneous light distribution for improved detection and its high-speed valves which can eject even the smallest contaminants with precision.

Additionally, the INNOSORT™ FLAKE unit is used to purify the final PP flake after washing.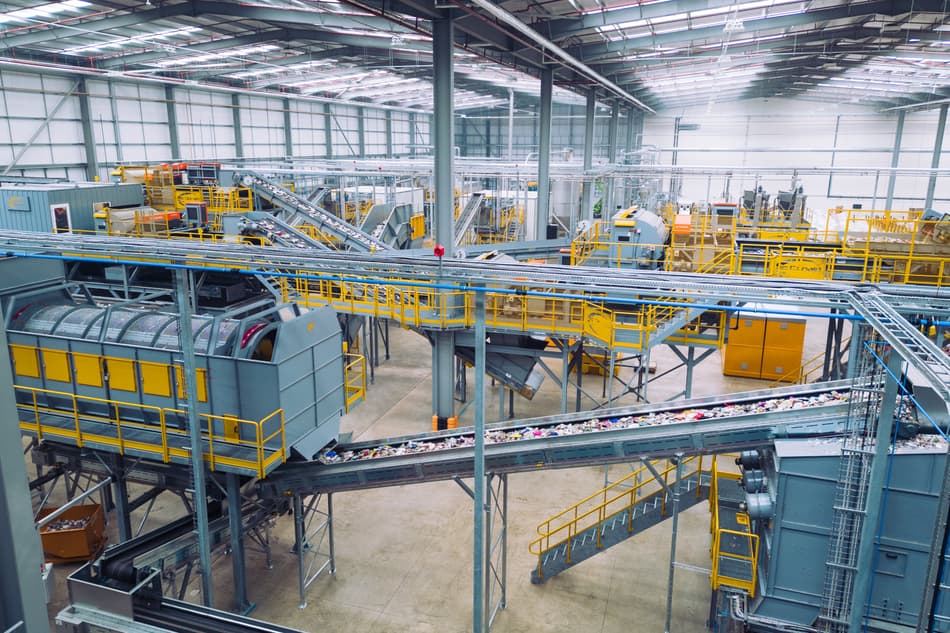 Berry Circular Polymers Plant interior
It incorporates a unique combination of sensor technologies and a dual full colour camera to simultaneously and effectively remove undesired colours, polymers and opaque material. Its modular design, with working widths up to two metres, delivers a running capacity of up to six metric tonnes per hour. The flexible configuration allows for single or multi step sorting on the same unit to get the purest possible end products.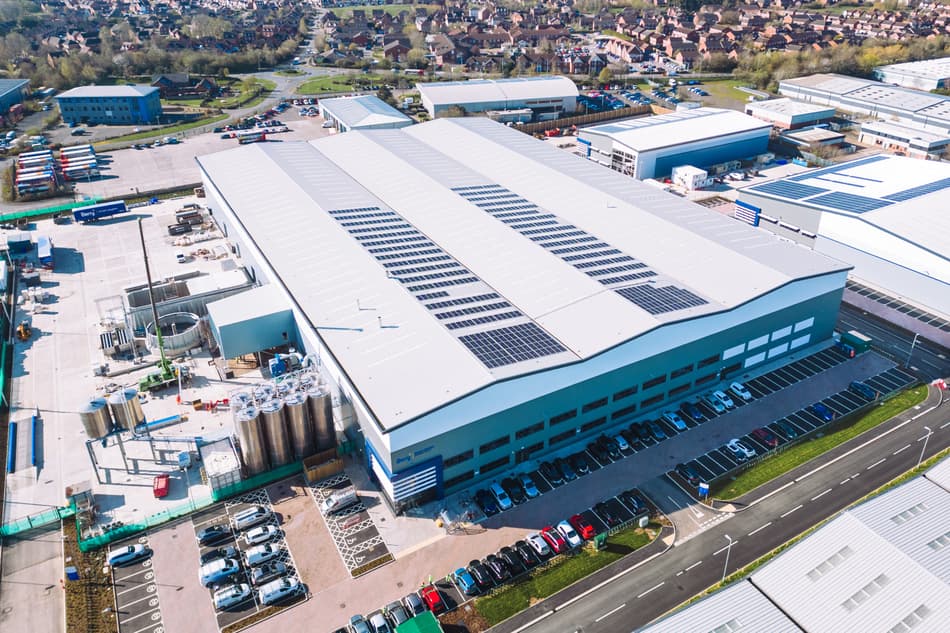 Berry Leamington Spa exterior
Steven Walsh, Area Sales Manager UK at TOMRA Recycling Sorting, comments: "Modern sensor-based flake sorters are a game-changer for the plastic manufacturing industry. They are capable of detecting and accurately sorting by polymer type, as well as separating different colours, generating multiple fractions at the same time. Regardless of the polymer application, our flake sorters offer unrivalled versatility and performance, and generate reliable flake quality comparable to virgin polymers. It's a very exciting time for plastics recycling and we are delighted to have played a part in Berry's ground-breaking CleanStream® plant."
Mark Roberts adds: "The accuracy and speed of sorting delivered by TOMRA's units have enabled us to produce a material that is suitable for all contact sensitive applications, in particular cosmetics and personal care, as well as food contact. Following the success of the operations at our Leamington Spa plant, we are now pursuing EU approvals for the material for food packaging applications and, as a result, we're also looking to build on this investment in the future with additional facilities to produce more high-quality circular polypropylene feedstock."
Berry's CleanStream™ technology is the world's first closed-loop system to mechanically process post-consumer polypropylene (PP) from household collections back into food-grade packaging. In August 2022, CleanStream™ was granted a Letter of No Objection from the US Food & Drug Administration confirming that the post-consumer recycled PP produced by the process can be used in levels up to 100% recycled content for food contact applications.