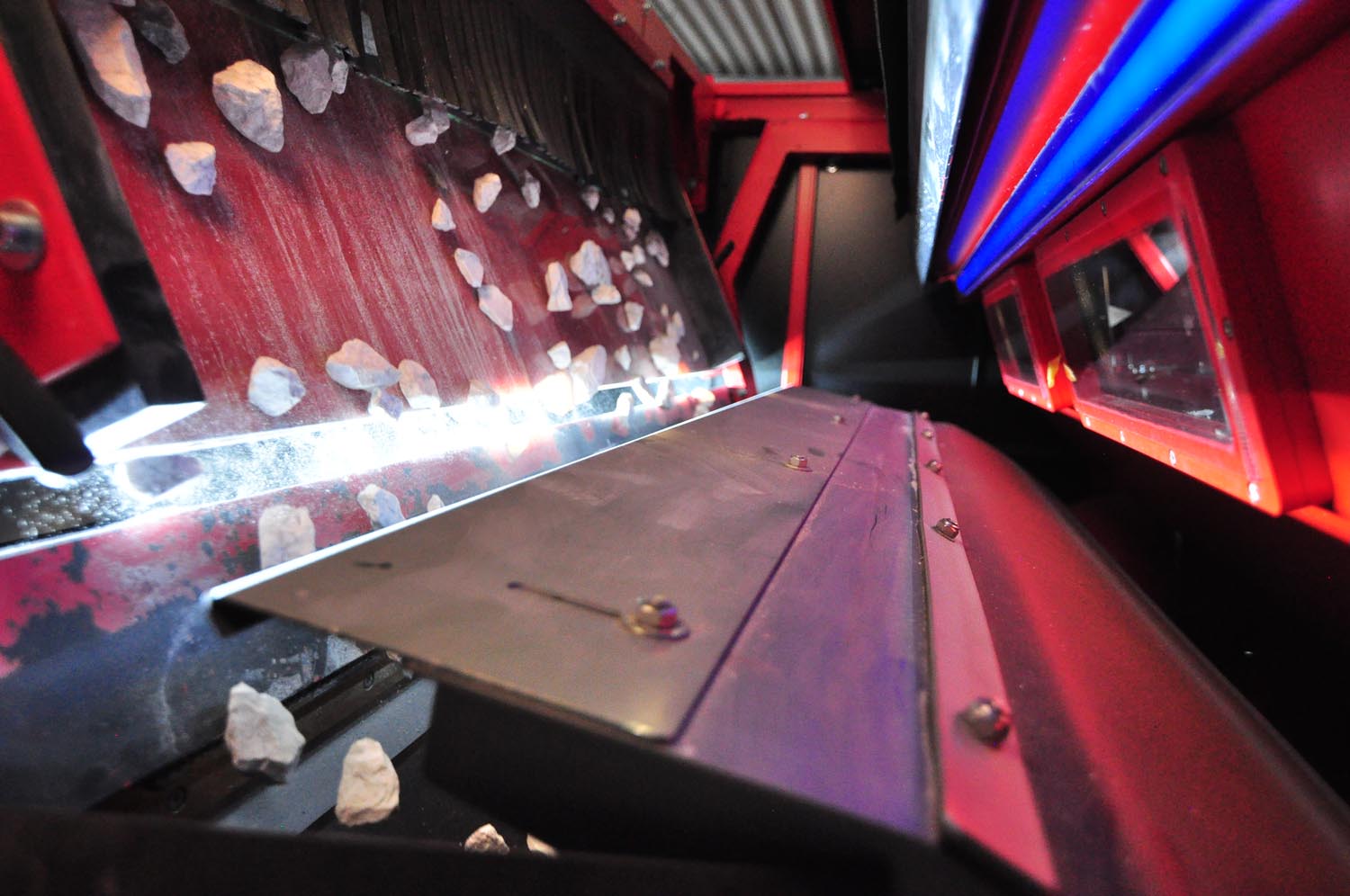 Increase your product quality in quartz mining
Our solution effectively separates same-colored waste materials from valuable minerals, solving a major historic problem for several industries.
Our sensor-based mineral sorters now make it possible to detect coated material, like the industrial mineral chert, and separate it selectively, at a very high throughput rate. Our innovative, field-proven x-ray transmission technology also delivers significantly higher product yields and quality.
Benefits of sensor-based mineral sorting at a glance
Contaminant removal: Contaminants can be removed early in the separation process, reducing crushing and classification costs, increasing recovery and enhancing deposit exploitation.
Product upgrade: Final product can be produced in higher quantities and with its quality improved, which ultimately means increased revenue.

Extend lifetime of the mine

Reduce energy consumption
Before having TOMRA sorters, we were worried about quality and low capacity. But now we have achieved the desired quality standard and we have seen a decrease in waste, which means productivity has increased. The system design is quite successful and the TOMRA service team is good at their job.

Namzi Çetin
Mine & Plant manager, Mikroman