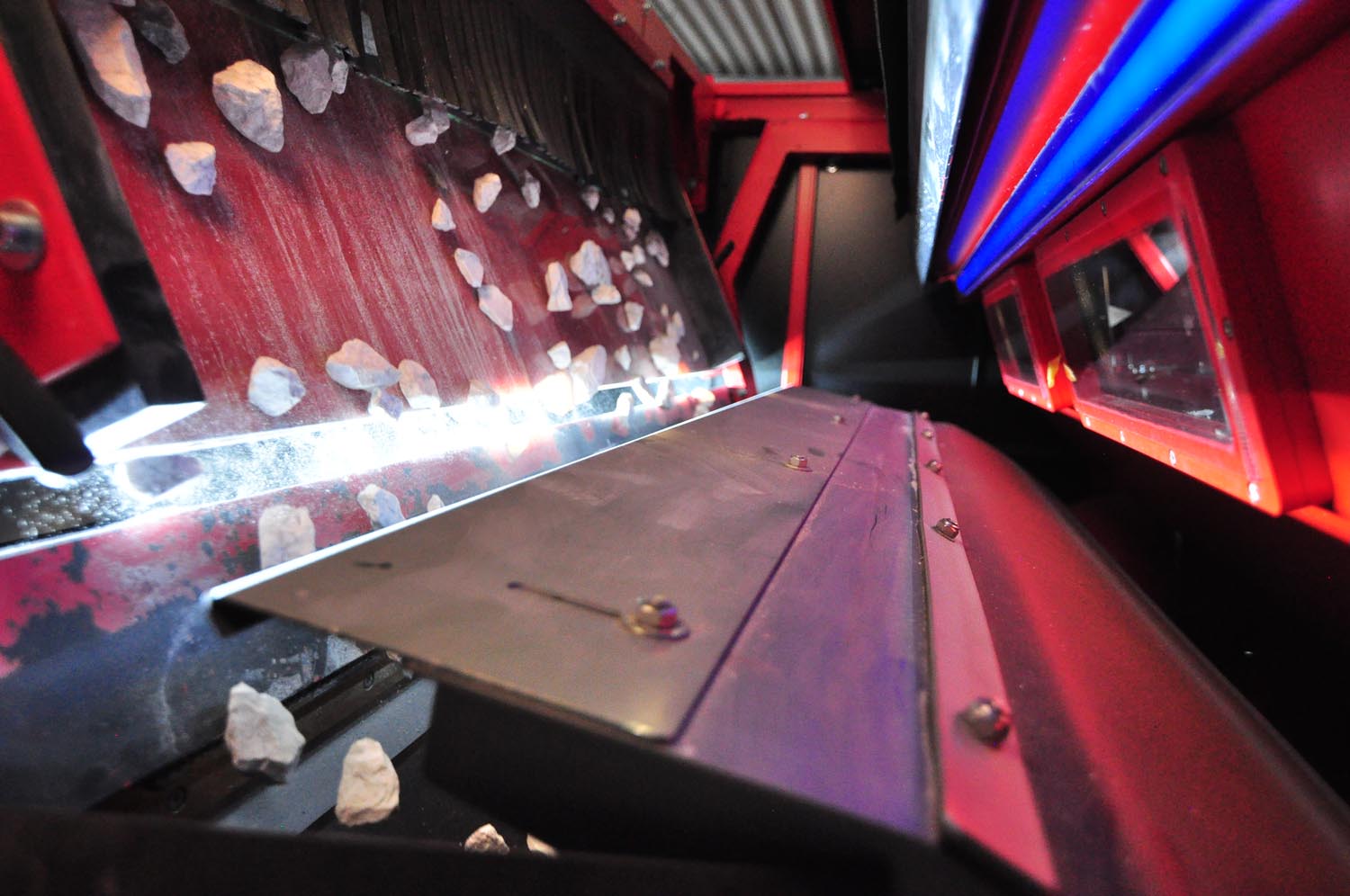 The future of mineral sorting, today.
We optimize sorting streams and boost material recovery rates.
Industrial minerals play a large and indispensable role in all areas of modern life: commodities like talc, phosphate or calcium carbonate are used in paint, paper, ceramics, fertilizer, chemicals and electronics, to name just a few. The growing demand for high-grade products, tough market competition, and worldwide increasing labor costs make high-quality and cost-effective mineral processing more and more attractive. Investments in modern sorting technology can therefore be seen as safe capital investments to instantly increase productivity and profits.

Sensor-based sorting is versatile in it's applications using different kinds of sensors for various ore types. Our sensor-based mineral sorters make it possible to detect coated material, like the industrial mineral chert, and separate it selectively, at a very high throughput rate. Our innovative, field-proven x-ray transmission technology also delivers significantly higher product yields and quality.

As a trusted supplier for over 30 years, TOMRA Sorting Solutions can help you to achieve this with state-of-the-art sensor technology.