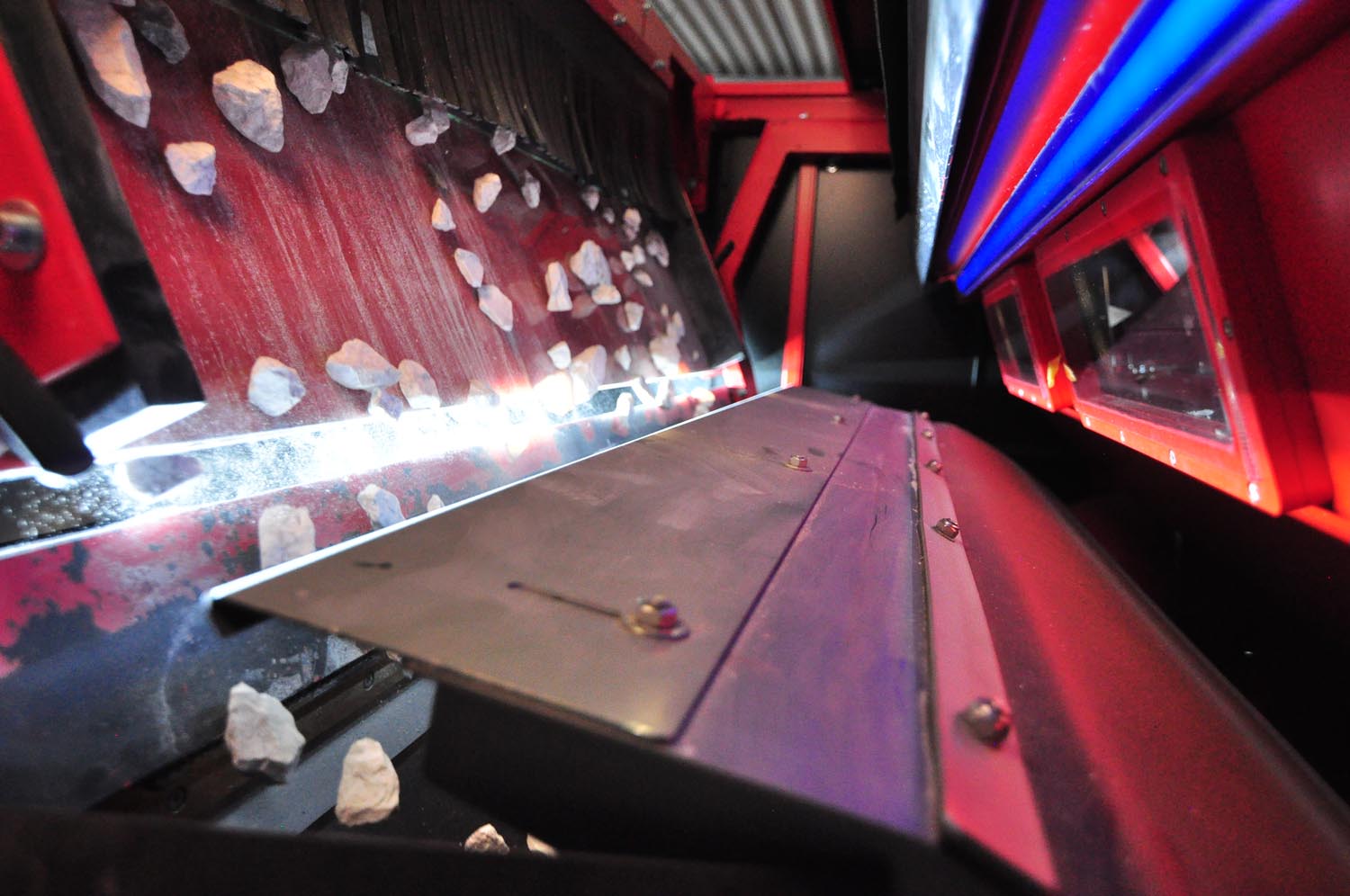 Increase your product quality in mining
Our solution effectively separates same-colored waste materials from valuable minerals, solving a major historic problem for several industries.
Our sensor-based mineral sorters now make it possible to detect coated material, like the industrial mineral chert, and separate it selectively, at a very high throughput rate. Our innovative, field-proven x-ray transmission technology also delivers significantly higher product yields and quality.
Benefits of sensor-based mineral sorting at a glance
Contaminant removal: Contaminants can be removed early in the separation process, reducing crushing and classification costs, increasing recovery and enhancing deposit exploitation.
Product upgrade: Final product can be produced in higher quantities and with its quality improved, which ultimately means increased revenue.