Latvia today launches new container deposit return system with TOMRA
Global reverse vending leader rolls out return locations across the country for drink container recycling.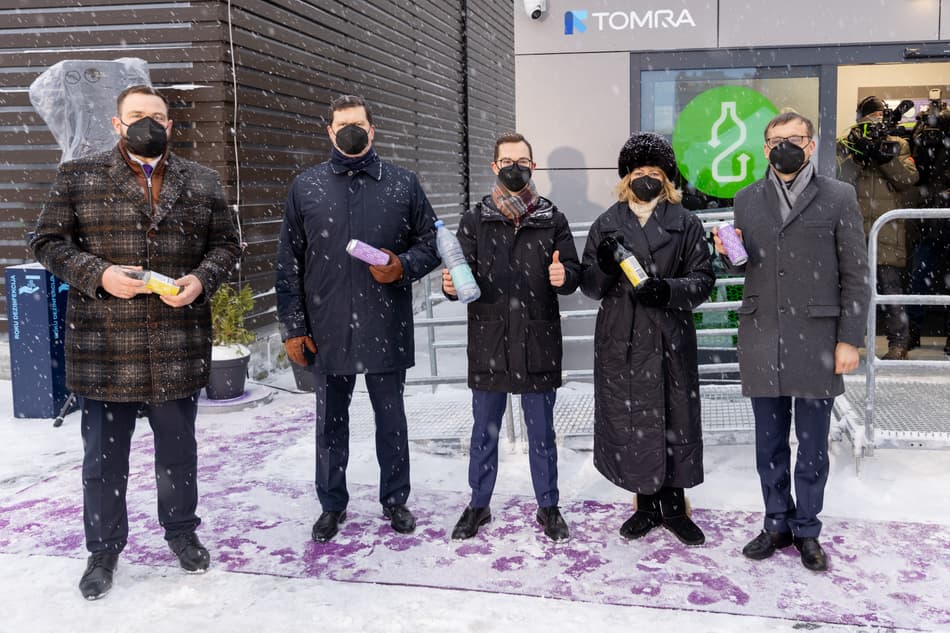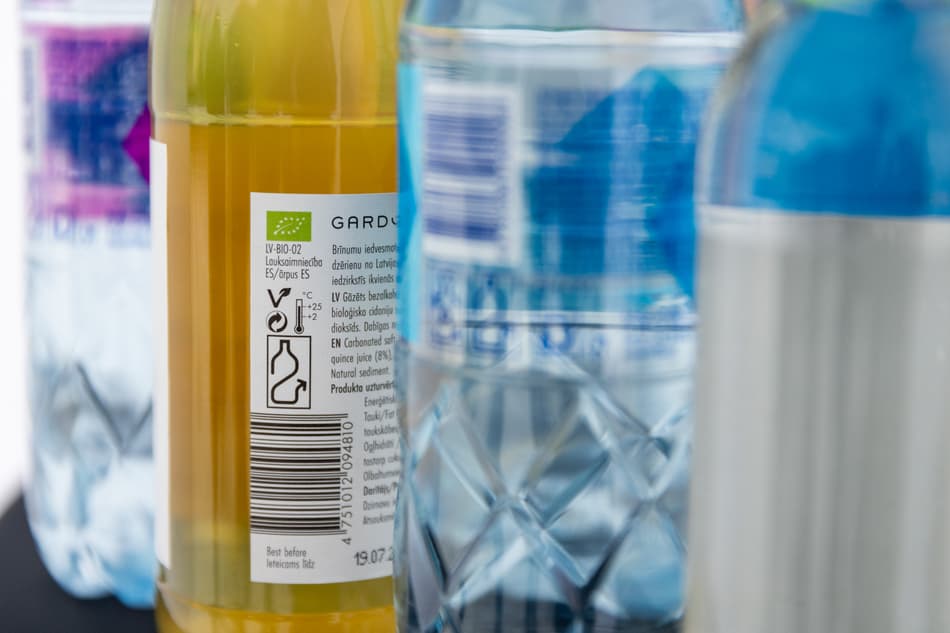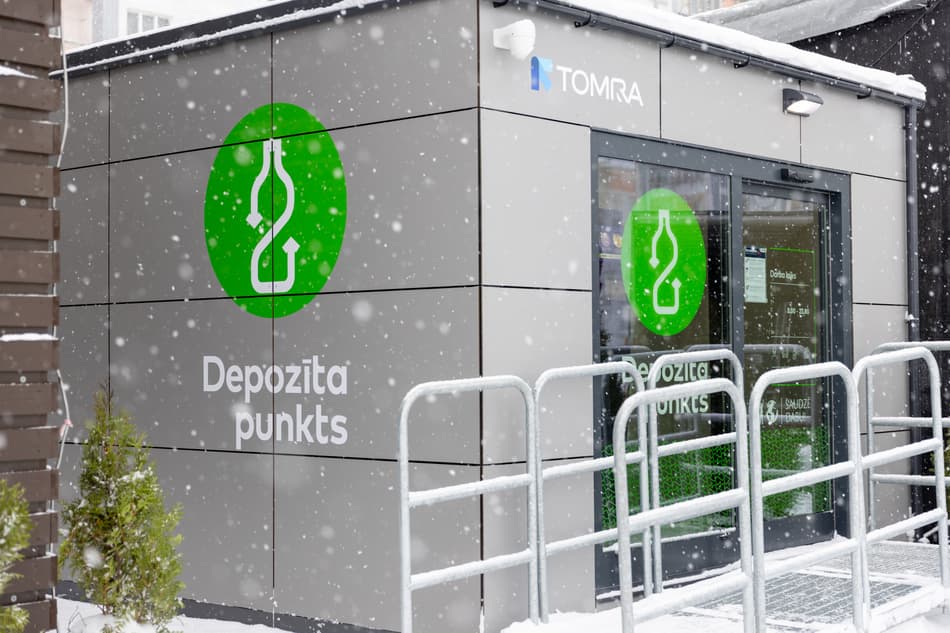 A new deposit return system for drink container recycling has kicked off today, 1 February, in Latvia. Latvia's Central System Administrator last year appointed TOMRA as the reverse vending technology provider for the environmental and circular economy initiative, which sees over 1000 reverse vending machines installed all over the country. With today's launch, Latvia joins the rest of the Baltic and Nordic countries in offering a deposit return system (DRS).
Latvian consumers will pay an extra 10 euro cents when purchasing an eligible drink, which will be refunded to them when they return the empty bottle or can for recycling. Latvia aims is to achieve a return rate of over 90% for eligible containers, in line with targets in the European Union's Single-Use Plastics Directive for member states to separately collect 90% of plastic beverage containers for recycling by 2029. The country's new deposit system accepts non-refillable (one-way) and refillable glass bottles, plastic bottles and aluminum cans of 0.1 to 3 liters. Consumers in Latvia can begin returning eligible containers from today. Old, non-returnable containers will be sold in parallel with new containers until August.

Latvia's DRS launch follows close behind other deposit activity in 2021, with Slovakia unveiling its new deposit system on 1 January, the same day that Germany expanded its world-leading program to include more beverage and container types. In the past three years alone, 23 states or countries have committed to update existing deposit systems or develop new systems.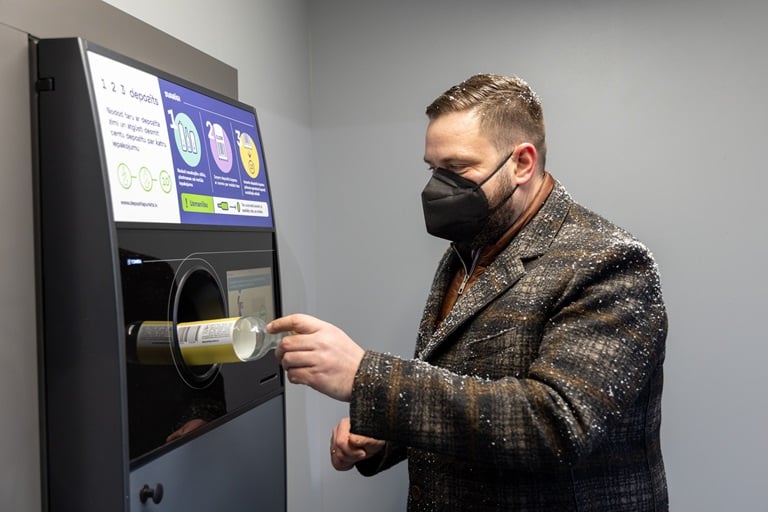 Jānis Vitenbergs, Minister for Economics in Latvia, return a drink container to a TOMRA reverse vending machine for recycling
Roll-out of container redemption technology


'According to Eero Nõgene, CEO of TOMRA Collection Latvia SIA, the tender process was very time intensive, given a very short tender window specified by the regulator. TOMRA's global competence, high-quality technological solutions and internal collaboration proved to be of great value in the tender and implementation process of the project. TOMRA has over 45 years of experience working in deposit return systems, in roles across every part of the DRS value chain.

"As well as our great spirit of cooperation, the experience gained from Lithuania's deposit return system launch six years ago helped us a lot to make Latvia's roll-out a success. The system in Lithuania still works following the same high technical standards, values and quality as originally promised to the customer," commented Nõgene. "Our job in the coming months is to get the system up and running as smoothly as possible to provide consumers with a convenient return service."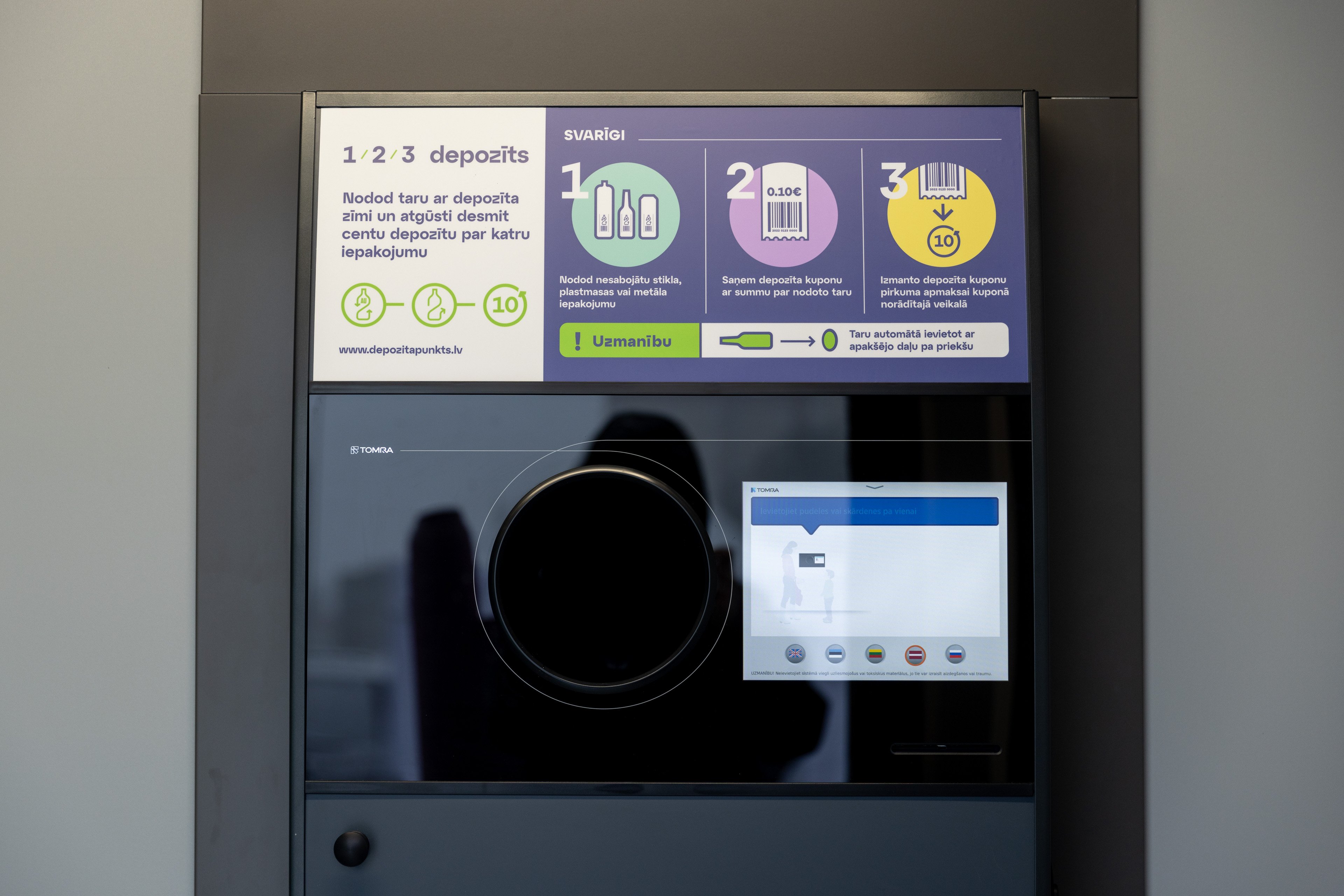 For TOMRA, enabling the deposit return system in Latvia means completing the process of making the Baltic Sea region more environmentally friendly and bringing it to the same level as many other countries in the region with deposit programs.

Please get in touch with the TOMRA Collection press team if you have any questions, need further images, or would like to arrange to speak to TOMRA.
About TOMRA Collection:

Founded in 1972, TOMRA provides reverse vending solutions for Clean Loop Recycling, collecting aluminium, plastic and glass beverage containers to be continually reused and recycled back into new bottles and cans. With approximately 80,000 reverse vending machines across more than 60 markets, TOMRA captures over 40 billion used beverage containers every year toward a closed loop. This reduces reliance on raw materials, and ensures fewer containers end up in our streets, oceans and landfills. TOMRA's reverse vending machines, digital solutions and service make recycling easy for the industry, system owners, retailers and consumers to contribute to a more sustainable planet. Visit our Reverse Vending pages on www.tomra.com, and follow us on Facebook, Twitter, Instagram and LinkedIn.
TOMRA Collection is part of the TOMRA Group, which creates sensor-based solutions for optimal resource productivity, and has a vision to lead the Resource Revolution. The Group employs approximately 4300 people globally and is publicly listed on the Oslo Stock Exchange (OSE: TOM).