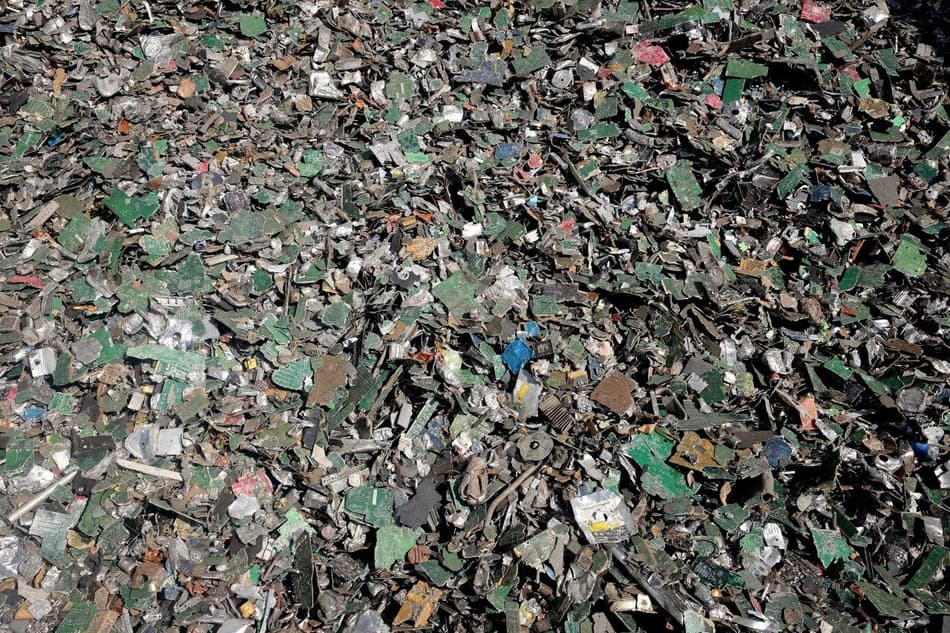 Aurubis, Lünen, Germany
Proven partnership in electronic scrap processing with Aurubis´ recycling center in Lünen, Germany
In 2008, Aurubis AG, headquarters in Hamburg, Germany, became the first company to implement TOMRA Sorting's comprehensive electronic scrap process – a recycling solution which has since been deployed in a variety of custom formats by a number of other recycling plants.

Aurubis Lünen produces high-purity, high-quality copper which is recovered from copper containing scrap metal. As a result, this method returns inherently useful and valuable elements of copper scrap and other recycling materials to the economic cycle.
​
Most typical non-ferrous and precious metals possess outstanding recovery properties. The recycling process does not cause copper, silver, gold and other non-ferrous metals to degrade or lose their chemical or physical properties, and thus the process can be repeated as often as required.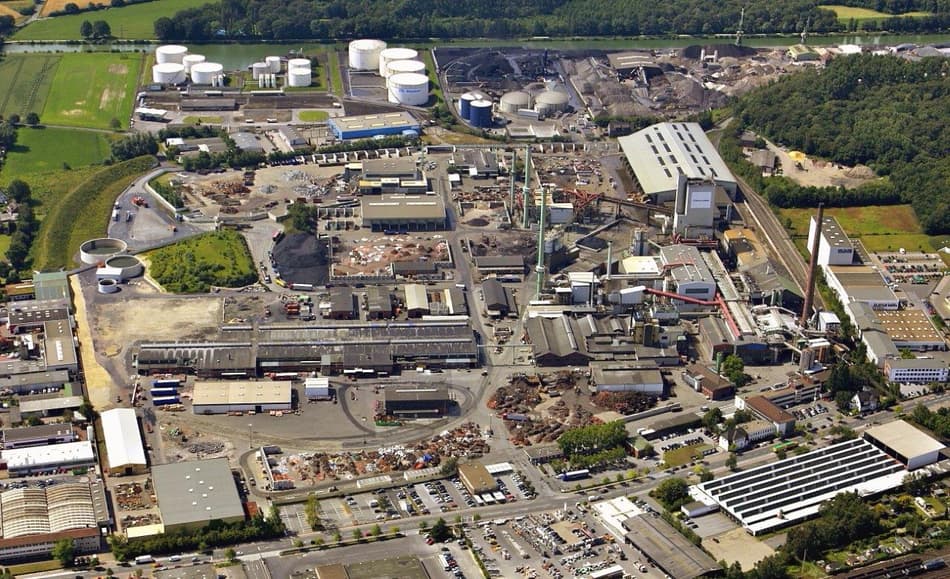 The Aurubis Group's recycling center is located in Lünen, North Rhine-Westphalia, Germany, and its facilities include a system which has been carefully designed to ensure optimum material preparation. Thanks to its flexibility and attention to detail, Aurubis is now ranked one of the world's most modern and environmentally friendly facilities for melting and enriching non-ferrous and precious metals and has been consistently ranked as the largest copper recycler worldwide.

Using state-of-the-art recycling technologies, Aurubis efficiently processes a range of recycling raw materials and can now recover individual metals via an environmentally sound method which also conserves resources. In total, the annual throughput of recycling raw materials of varying qualities and compositions via Aurubis' facilities amounts to around 700,000 tonnes.

Profitable, eco-friendly targets

Via this collaborative project, Aurubis tasked TOMRA Sorting to deliver these specific outcomes:

• Highest recovery of metals (copper and precious metals)
• Production of sellable products with lowest metal loss rates
• Plastic fractions
• Aluminium product

Multi-phase processing

The Aurubis recycling equipment configuration calls for the integrated operation of several units with FINDER® and COMBISENSE® machines.

Whilst the waste stream passes the shredder and the screen, a magnet first extracts the ferrous metals. The remaining non-ferrous fraction then passes an eddy current separator which divides the flow into two streams. One eddy current eject stream goes to the COMBISENSE® for recovery of printed circuit boards and other non-ferrous heavy metals from the aluminum fraction. The other eddy current stream, the drop stream is splitted into two grain size ranges and passed through two FINDER®. The main target is a maximum recovery of the mixed non-ferrous-metal mix with almost no metal loss into the remaining plastic stream.


Each FINDER® separates metal fractions, even when presented with the most challenging combinations of mixed waste and metal streams – which may vary in terms of their composition, grain size and mix. This machine can also be used for recovering and concentrating metals from shredder processes, and other recycling applications, such as wire sorting. Additionally, it can detect and separate any metal contaminants present, and could sort stainless steel material from metal concentrates. The FINDER® is equipped with an electromagnetic sensor.
The COMBISENSE® handles the extraction of copper, brass, and printed circuit boards from the aluminum fraction. A specialised sorting system, COMBISENSE® can separate very pure metal fractions from even the most demanding throughput of mixed waste and metal streams – whose consistency may be highly variable as regards composition, mix and grain sizes.
The result are four valuable products with very high purity.

These sensor-based sorting technologies were first deployed to handle this sorting process in 2008.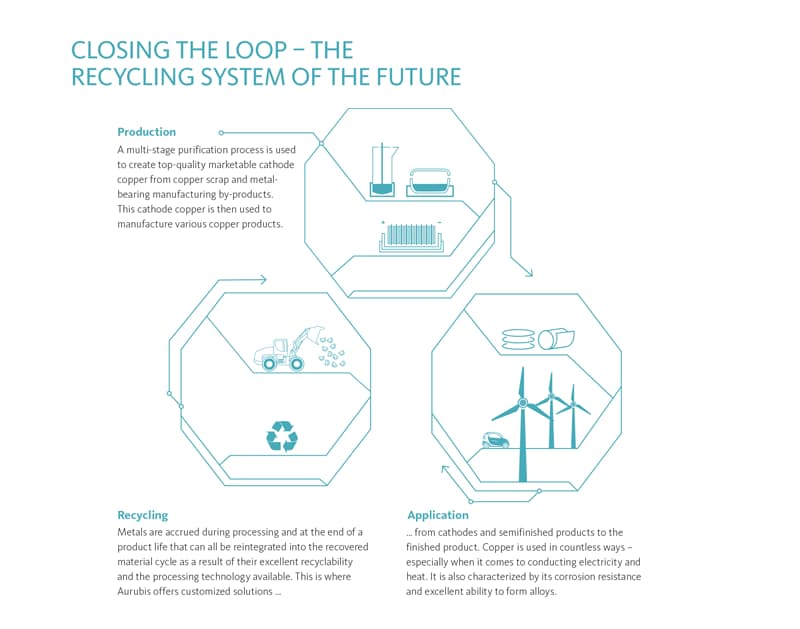 Since then, the operational elements of these sensor-based systems have been continuously upgraded by hard- and software. Over the years this has resulted in various modifications and improvements such as new lamps, the replacement of valve blocks, and program optimisation to ensure all systems are always run at their most efficient levels.

Contributing to a sustainable circular economy

For Aurubis, state-of-the-art copper recycling is an essential part of a sustainable circular economy, and sensor-based sorting technology is a key element which has helped to bring their aim of closing the loop one step closer.
Plastic content in the recycled product has been reduced by 60-70%, whilst the metal content has increased more than 100%.
TOMRA´s advanced sorting equipment supports Aurubis in being the world's largest copper recycler.
Closing the loop

Summing up the impact of their collaboration with TOMRA Sorting, Detlev Laser, Director Material Preparation / Sampling / Laboratory / Internal Logistic Lünen at Aurubis, comments: "TOMRA´s sensor-based sorting technology has added significant value to Aurubis´ recycling process over the past year. We are continuously searching for new ways of identifying and optimizing our volume flows. During our long-term partnership, TOMRA has regularly and consistently approached us over the years with new innovative solutions tailored specifically to Aurubis. We are working together towards closing the loop."