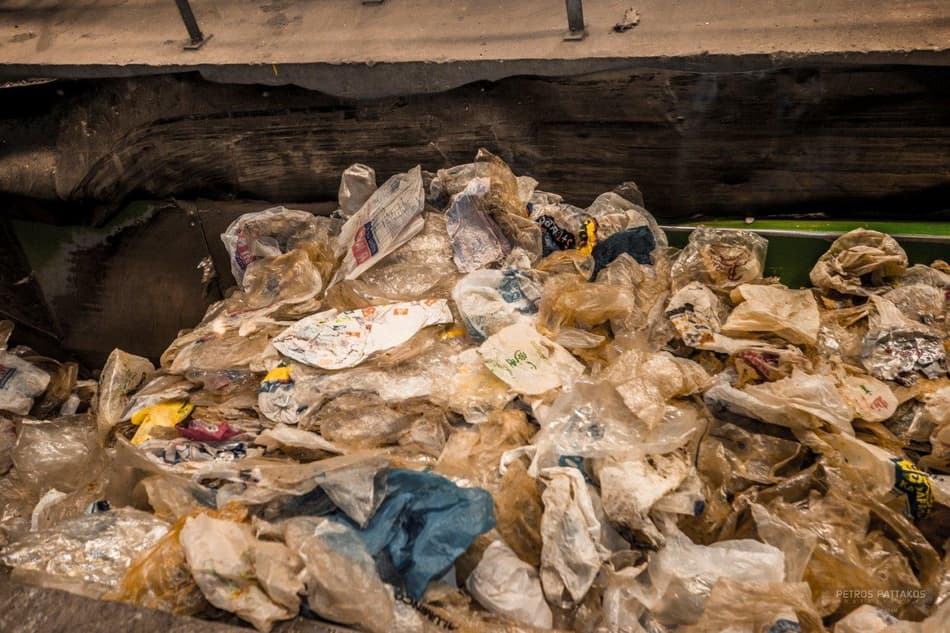 DEDISA, Chania, Greece
High-innovative and crucial investment added great value for Chania, Greece.
Overview

The DEDISA waste management plant is located in the prefecture of Chania, which is a prefecture of the island of Crete, in the south of Greece. This integrated waste-processing centre serves a population of 155 000 inhabitants, which represents around 25% of the island's total population. The Chania area also provides 88,000 beds for tourists, and most of the region's municipalities fall within the DEDISA plant's catchment area.

Design and technical specification of the DEDISA plant were developed by HELECTOR S.A., a body which constitutes the waste-management arm of ELLAKTOR. A fully integrated waste management company providing vertical solutions, HELECTOR specializes in the design, construction, technology provision and operation of waste management projects.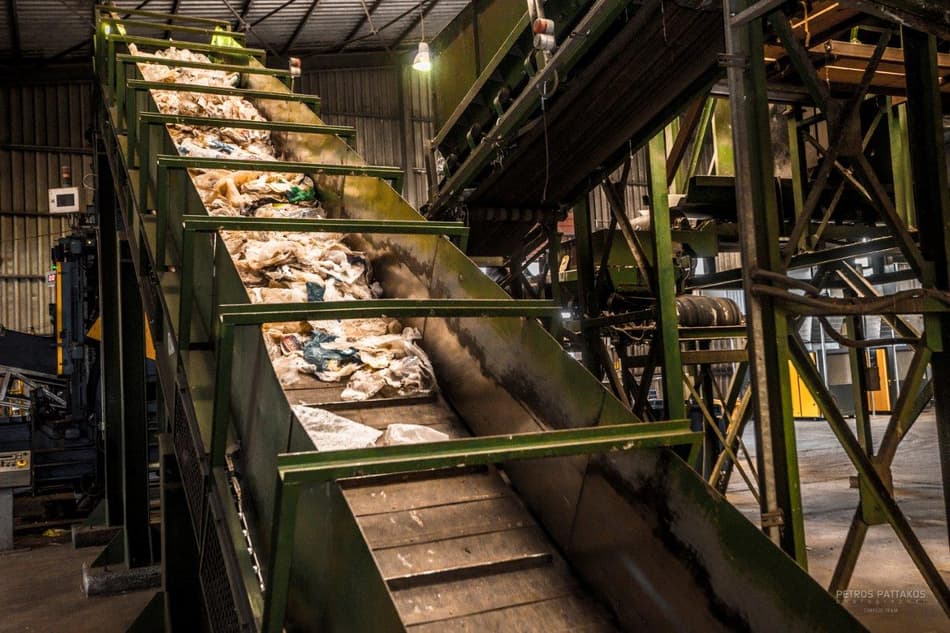 When it first came into operation in 2005, the DEDISA waste-management plant was designed to process a
municipal waste stream
of around 70,000 tons per year, plus a further 7,000 tons per year of 'selected at source'
packaging waste
, which is the blue bin in Greece. The mechanical treatment of these materials was achieved via two parallel processing lines.
As from 2015, this biological mechanical treatment plant has been renovated in order to enhance and upgrade its performance. The upgrade tender was released in 2013 and supported by investment funding to meet the project cost of 6.7 million euros. A major aim of the upgrade was to increase the recovery of recyclables by 30%. Currently, the production of green-bin mixed waste is running at 90,000 tons per year, while the processing of blue-bin 'selected at source' materials such as packaging waste has climbed to 15,000 tons per year. Equipped with the very latest processing resources, the plant now operates a total of nine
AUTOSORT
™
machines offering state-of-the-art optical sorting. Elsewhere, the upgrade package has also resulted in the installation of new bag-openers, ballistic separators, conveyor belts and a baler press.

Plant upgrade objectives

The DEDISA upgrade project identified two primary objectives to deliver:
A 30% increase in the production of recyclable materials;
The targeted achievement of high-efficiency processing and high-purity yields for each material.

The solution

To effect an immediate increase in efficiency, new bag openers were installed between the primary and secondary trommel screens. With this updated equipment it was then possible to achieve the opening of smaller waste bags, a task which had proved unfeasible under the previous system. However, the most significant change was the introduction of TOMRA's optical sorting technology. This innovative processing method enabled the separation of different materials via the deployment of a scanner and specially developed software.

In the DEDISA design template, waste emerging from the second trommel screen is routed to the first of two optical sorters. This is where the majority of plastics are separated and recovered before the mixed plastic stream is then forwarded to the ballistic separators. Following this, the remaining waste material flows on to the next optical sorter where paper and board material is then sorted and removed.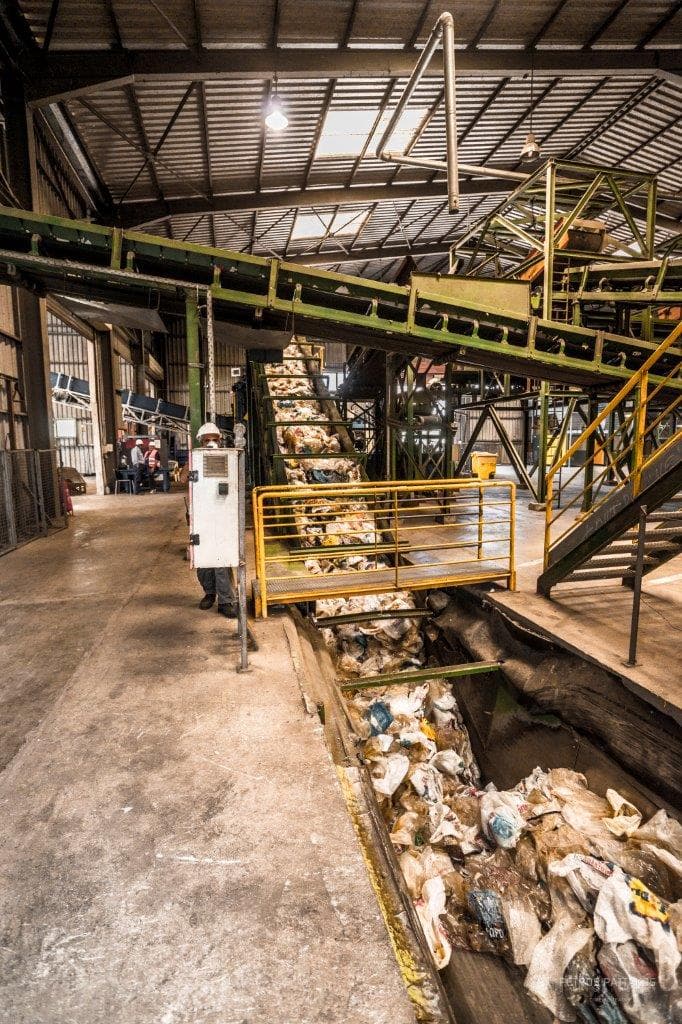 Ancillary processing of the stream of mixed plastics extracted during the earlier cycle of optical sorting is accomplished by routing this output flow through ballistic separators to achieve further separation according to the profile of the
plastic material
. In this gravimetric filtering process, hard and rolling 3D fractions – for instance, plastic boxes and bottles of various shapes and sizes – fall backwards to exit from the rear of the hopper, whilst flat and flexible 2D fractions – such as plastic film – emerge from the front.
During subsequent processing phases, 3D materials travel on to undergo three further separator cycles in order to extract HDPE, Polypropylene and PET bottles fractions respectively. Meanwhile, two conveyor belts carry the 2D materials on to a film optical sorter for further plastic film separation, which primarily involves plastic bags. Both optical sorters are equipped with sensors, able to sort different film materials, such as PE mixed colour film, or transparent PE film or if needed do a separation between HDPE and LDPE film.
Benefits in a nutshell

This plant now achieves the efficient separation of solid mixed waste and can recover paper, film PE, HDPE, PP, and PET fractions in the following quantities:
Paper @ 6.2 tons per hour (t/h)
PE film @ 1.19 t/h
HDPE @ 1.06 t/h
PP @ 0.69 t/h
PET bottles @ 0.91 t/h


The nominal capacity of the DEDISA plant has now been increased by 30 per cent, and the new optical separation processes introduced in 2015 have secured the dual goals of high-efficiency processing and an outstanding output purity. Moreover, these significant operational advantages have been gained without placing any further complex demands on the existing Chania waste collection system – green bins for MSW, and blue bins for packaging waste.


New economic opportunities and less to be landiflled

"Within the DEDISA project we have developed the new plant design from the very beginning together with TOMRA engineers. We have been already working on a number of projects in the past nine years together and the collaboration has proven again to be fruitful and successful, benefiting from both sides knowledge and expertise in the planning, construction and implementation of modern waste management plants."
said Costas Triantafyllou at Helector S.A.
Konstantinos Paterakis, the Director of MBT DEDISA said:
"Thanks to our own newly upgraded sorting process, we now have a much more flexible system which enables us to process and recover a more diverse range of marketable products than before. Our modified installation has brought us new economic opportunities, and in addition, we now have much less waste which then needs to be diverted to landfill. For us, this has been an important step towards a more effective and sustainable waste management system."