TOMRA chosen as technology partner for new automated MWS sorting plant
Leading global sensor-based sorting specialist, TOMRA Recycling, has been appointed by Ekombud Spółka. z o. o.as its technology partner for its state-of-the-art €2.5+ million MSW (municipal solid waste) processing facility in the town of Bochnia in southern Poland. 
TOMRA's equipment is being used for the large-scale separation and recovery of exceptionally high purity plastics and paper from MSW. The plant, where operations began in late June 2022, has the capacity to process around 1,500 tons of waste monthly. Its infeed material is the yellow and blue waste bag content which has been separated at source by Bochnia's householders. The yellow bag is for metal and plastic, and includes plastic bags and bottles, food containers, plastic packaging, cartons, drinks cans, tin cans and aluminum foil. The blue bag is for paper and includes paper bags and packaging, cartons and paperboard, leaflets, magazines, stationery, books, wrapping paper, etc.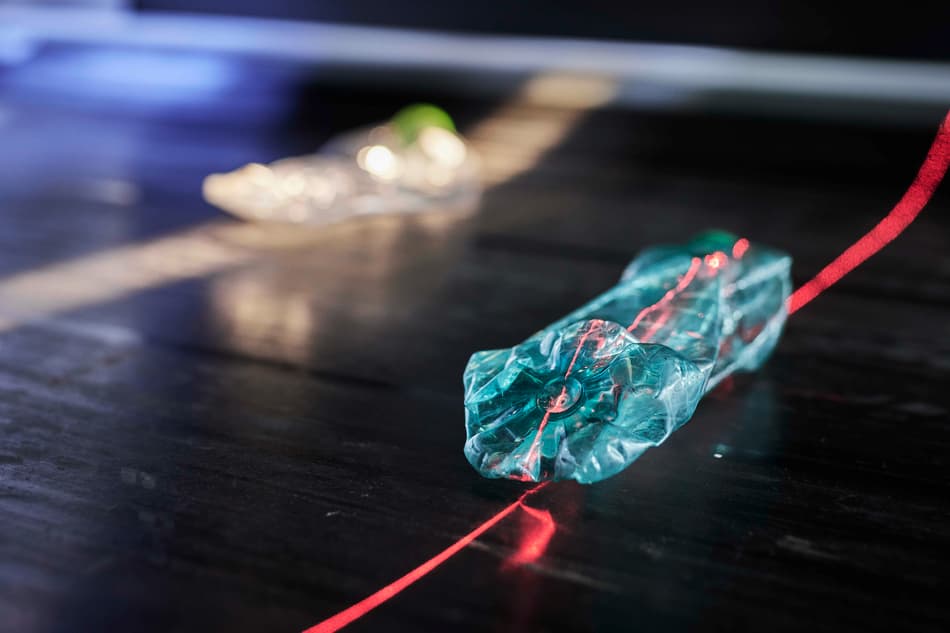 Ekombud Spółka's MRF is one of the most advanced automated waste sorting plants in Poland and is the result of significant investment from Ekombud Spółka itself and co-financing from Norway Grants. In partnership with TOMRA Recycling, Ekombud Spółka applied for funding from the grant through Norwegian Financial Mechanism 2014-2021 and was awarded c.€910,000 as part of a wider project called 'Implementation of modern technologies of automatic selective municipal solid waste sorting to achieve recycling levels in Poland over the period 2020 – 2025'.
During the 2014-2021 funding period, Norway Grants allocated funds of €1.3 billion to the 13 countries which joined the European Economic Area (EEA) after 2004, including Poland where Ekombud's MSW plant is located.
Three of the latest edition AUTOSORT™ units from TOMRA have been installed at the plant. The AUTOSORT™ unit combines near infrared (NIR) and visual spectrometers (VIS) to accurately and quickly recognize and separate different materials according to their material type and color, extracting high-purity high-value end fractions.
The optical sensors used in the AUTOSORT™ units are capable of exceptionally precise sorting, even to the point of being able to separate small parts such as metal bottle caps from metal cans. Ekombud Spółka's target fractions are plastics and paper. Typically, four tons of plastic and six tons of paper are processed per hour at the plant. Using the AUTOSORT™ units, the plastic waste is sorted into fourteen different plastic types, with individual fractions of colorless, blue and green PET bottles, PET trays, PE, PP and Tetrapack all recovered for resale. Once the plastics have been recovered, the remaining material is separated into ferrous, aluminum, colorless and colored foil, and paper. Skilled employees oversee the sorting operations at the plant and manually pick any items that are not separated automatically for quality control purposes.
A spokesperson for Ekombud Spółka says: "TOMRA is recognized as a global leader in sensor-based sorting technology, with more than 8,200 systems installed in 100 countries worldwide. The company invests heavily in research and development of leading technologies which was an important consideration for us when choosing who to appoint as our technology partner. Their industry knowledge, technical expertise and consultancy support were extremely valuable to us at every stage of this project.
"Thanks to the finance received from Norway Grants and close collaboration with TOMRA Recycling, we have been able to vastly improve large-scale waste management and the effectiveness of waste segregation in the Bochnia district of Poland. TOMRA's equipment has dramatically improved effectiveness of our waste sorting processes and has allowed us to recover high purity material to sell on to recyclers. In doing so, our plant is playing a vital role in meeting the recycling targets set by our government here in Poland and is very much in line with Poland's Circular Economy policy."