TOMRA to highlight 50 years of circular solutions at IFAT
Active in circular waste management for 50 years, TOMRA has successfully closed the loop on plastics and is set to further drive change. At IFAT, TOMRA will present its intelligent sorting technology and detail how these, combined with holistic approaches, support closing the loop on further material cycles.
United Nations Secretary-General António Guterres has only recently stated: "We are at a crossroads. This is the time for action. We have the tools and know-how required to limit warming and secure a livable future."
​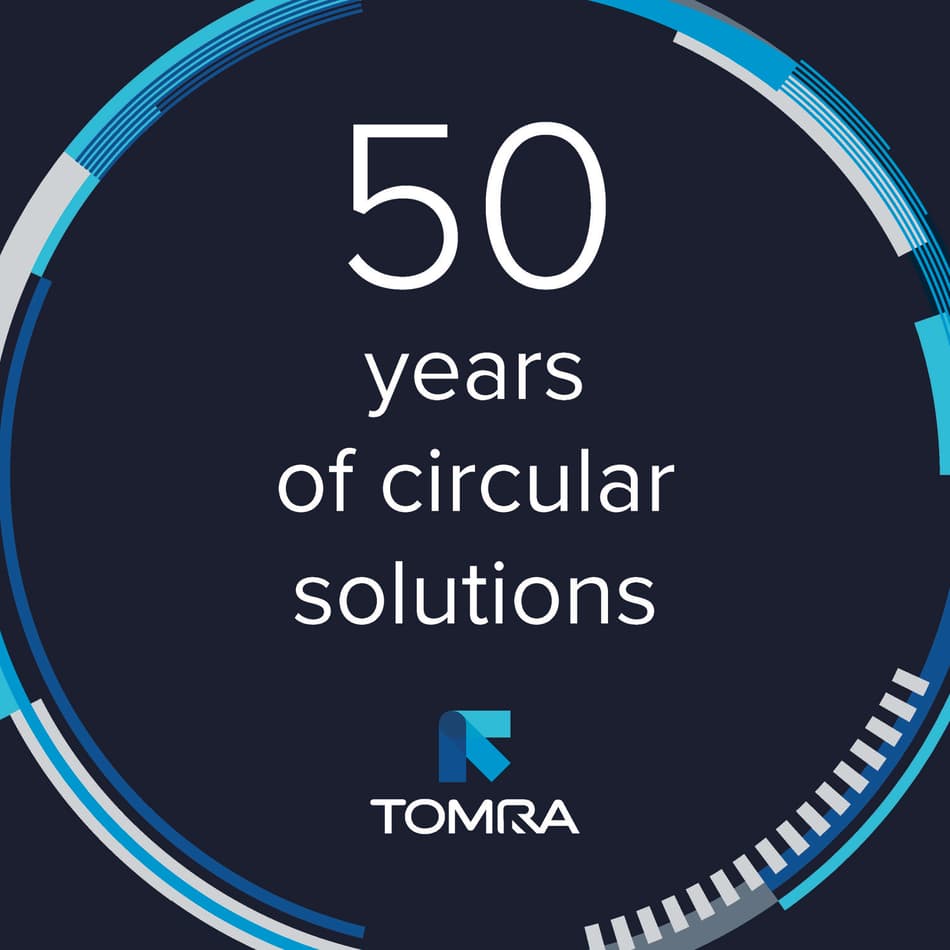 In face of his statement and market trends, it is obvious that recycling has a bigger part than ever to play and that the industry is asked to embrace both technological solutions and holistic approaches to meet the high-quality recycling standards and regulations set.

The recycling industry, including stakeholders of the value chain, are exposed to numerous challenges, last but not least resulting from the current situation in Europe. Strong pushes to increase recycling rates and recycled content in the production of new materials, legislation to comply with, reducing greenhouse gas emissions, and the dependency on primary materials make headline news and puts strain on responsible resource management.
Innovating circularity at IFAT

As a frontrunner in the recycling industry with roots dating back to 1972, TOMRA has a wealth of expertise to draw upon: from circular waste management, manufacturing of state-of-the-art sensor-based sorting solutions to consultancy for the industry. At IFAT 2022, TOMRA will spotlight its 50 years of experience in the recycling industry by presenting its latest technologies for numerous applications and sharing approaches that enable maximum resource recovery.
"TOMRA has only recently turned 50, during which we have started to transform the industry, proven how to close the loop on plastics, and continuously developed solutions for a circular treatment of other materials. Therefore, we look forward to being back at IFAT to celebrate our legacy and milestones achieved. With each participation, we've brought innovations and new topics, and this year is no exception. We'll showcase our new
AUTOSORT™
, highlight its complementary products and our new generation
X-TRACT™
for
metal sorting applications
, present intelligent systems for the
wood segment
, and much more.", explains Tom Eng, Senior Vice President and Head of TOMRA Recycling.
​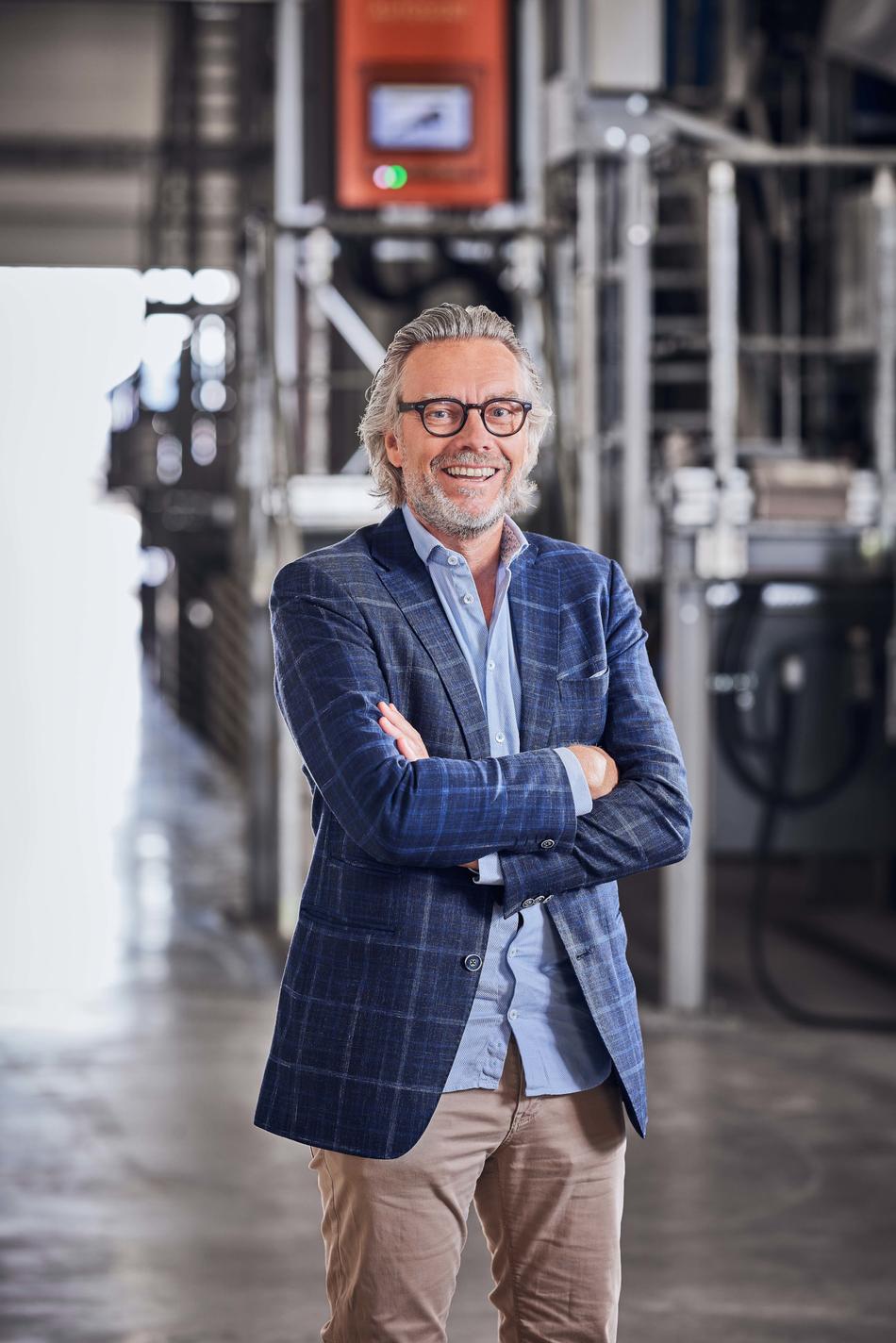 Tom Eng, Senior Vice President and Head of TOMRA Recycling
Continuing a tradition of pioneering, TOMRA has engineered multiple state-of-the-art sorting machines and
technologies
applicable for numerous applications that will be at center stage at IFAT:
​
The AUTOSORT™ combines the most sophisticated technologies in only one machine. With a flexible sensor configuration for a future-proof sorting system, it accurately recovers recyclables from mixed waste streams and helps meet the requirements of a dynamic market landscape. What's more, the machine is displayed at IFAT, inviting visitors to learn more about its capabilities on-site.

In addition to AUTOSORT™, TOMRA presents its complementary products namely AUTOSORT™ SPEEDAIR for film and lightweight packaging sorting as well as AUTOSORT™ CYBOT for final automated quality control in polymer applications. The increasingly stringent quality requirements for plastic recyclates and recycled content targets ask for technological advancements and optimized processes. Therefore, TOMRA will present its flake sorting units AUTOSORT™ FLAKE and INNOSORT™ FLAKE both of which are indispensable systems for flake purification and upgrading plastics.
In addition to its full optical sorting solution for waste applications, TOMRA is leading the change in several additional segments. In metals recycling, the company will stress its recently launched new X-TRACT™ which is equipped with leading-edge technologies enabling a powerful and precise sorting of aluminum, e-scrap, post-shredder materials, and non-ferrous metals. The new unit recovers high-value materials from complex material streams and creates furnace-ready aluminum fractions, giving metal recyclers and smelters a competitive edge for their operations.
In its role as an industry pioneer, TOMRA continuously works on innovations to sort materials that have previously been hard or impossible to separate. One of the most recent examples is
GAIN
, its deep-learning-based add-on for AUTOSORT™

Unleashing the power of explicitly trained artificial neural networks, GAIN enables the separation of processed and non-processed wood as well as the recovery of MDF from processed wood chips, therefore supporting particleboard manufacturers in their quest to increase recycled content in their production processes in a profitable and environmentally friendly way.

As waste and metal recycling enter the digital era with the goal to maximize resource recovery and recycling, digital tools that help optimize plant performance gain increasing importance. At IFAT, TOMRA's experts will discuss its cloud-based data platform TOMRA Insight which captures sorting data and provides near-live reports anywhere and anytime.

Going beyond technologies
Sorting technologies are a necessary means to maximize the volume of recycled materials, but in order to accelerate the progress in recycling and waste management, cross-value chain collaboration must be intensified, and synergies be used. As an impact leader, TOMRA closely works with stakeholders of the value chain to help overcome obstacles and drive significant change.


Setting a best practice example, TOMRA and Borealis, a leading chemical company and one of the largest polyethylene and polypropylene producer, joined forces and opened a state-of-the-art plant for post-consumer plastic waste sorting and advanced mechanical recycling in Lahnstein, Germany. The demo plant produces post-consumer recycled content (PCR) suitable for high-demanding plastic applications in various industries, making a considerable impact and proving the capabilities of advanced mechanical recycling and the results two leading companies can achieve
.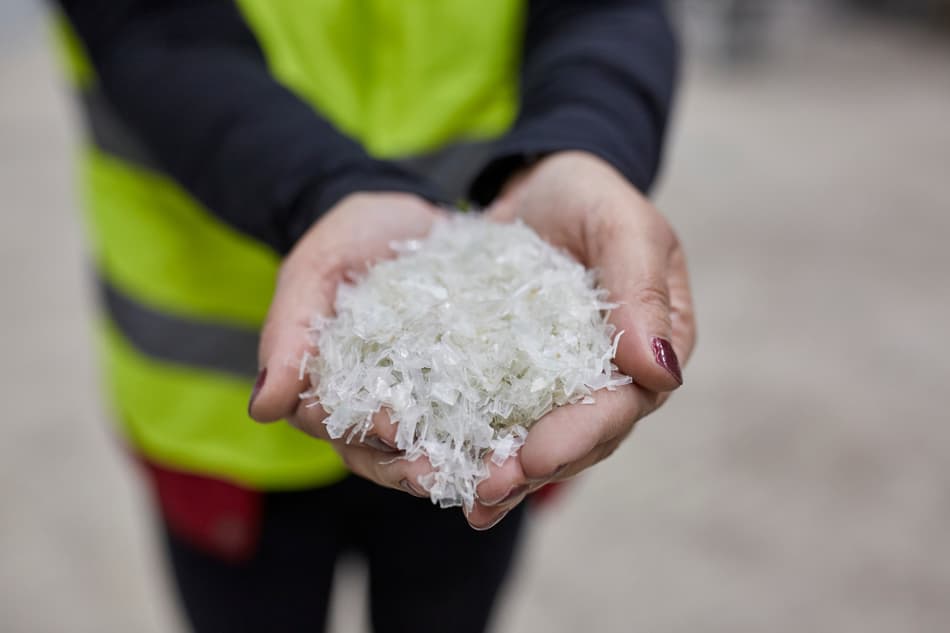 The industry is facing diverse challenges, including recycling targets, higher quality requirements, and changing waste streams. In its role as technology provider and partner, TOMRA liaises with the industry, develops innovations, and defines holistic approaches comprising future-forward solutions to accelerate the transition to a circular economy where resources are kept in use.
From May 30th to June 3rd, TOMRA's team of experts will be at hand in hall B6 at booth number 339/438 to present the latest sorting technologies across all segments, how digital platforms can enhance sorting performances and holistic resource systems allow for a circular treatment of resources. In addition, visitors are welcome to join TOMRA Talks, 30-minute live talks about a broad range of topics, including TOMRA's vision for a Circular Economy presented by TOMRA CEO Tove Andersen, Closing the Loop on Plastics, Trends in Textile Recycling, Trends in the Metal Recycling Industry.