EU Single-Use Plastics Directive for circular model for plastics recycling
Tom Eng, Senior Vice President and Head of TOMRA Recycling, sets out the core components of the EU Single-Use Plastics Directive and highlights the role that sensor-based sorting can play in the shift towards a more circular economy for plastics.  
2021 is already proving to be an important year in terms of plastic waste legislation, with the Basel Convention Plastic Waste Amendments, China's decision to ban on solid waste imports and the European Green Deal prohibiting the shipment of unsorted plastic waste to foreign countries all taking effect from the start of the year.
The next significant piece of plastic waste legislation due to come into force in all EU member states is the ban on single-use plastics. The EU Single-Use Plastic Directive (SUPD) was approved in October 2019 and each member state has until 3 July 2021 to adopt all aspects of the Directive into national law.

The SUPD is a wide-reaching piece of legislation which aims to address marine plastic pollution by reducing plastic consumption. The hope is that this will be achieved by introducing awareness-raising measures, incentivizing the collection of plastic beverage containers for recycling, setting targets for manufacturers to use more recycled content in new products, introducing waste management and clean-up obligations for producers and, finally, placing an outright ban on some single-use plastic items for which alternatives are available.
The legislation will require EU member states to ensure manufacturers, producers, retailers, importers and sellers are all in compliance with such measures.
Promoting sustainable alternatives over single-use plastic items

With effect from 3 July, the 10 single-use plastic items most commonly found on Europe's beaches will be banned, with sustainable alternatives promoted in their place. The ten items are cotton bud sticks; cutlery, plates, straws and stirrers; balloons and sticks for balloons; food containers; beverage cups; beverage containers; cigarette butts; plastic bags; packets and wrappers; and wet wipes and sanitary items. These items, alongside fishing equipment, are believed to represent 70% of all marine litter in the EU and there are already readily available alternatives within the marketplace.
Product markings

Under Article 7 (Marking Requirements) of the new Directive, certain single-use plastic products will require a marking on the packaging or product itself. These products are sanitary items, wet wipes, tobacco products with filters and filters marketed for use in combination with tobacco products and beverage cups. The aim of the markings is to inform consumers about the presence of plastic in the products, advise against inappropriate waste disposal and highlight the negative impact of littering.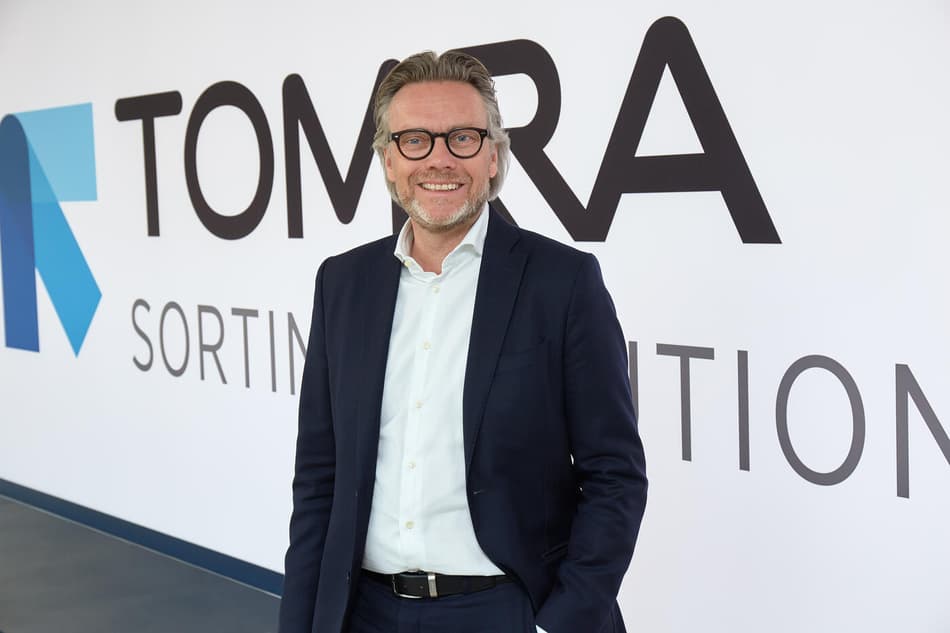 Plastic bottle packaging targets

Also included as part of the new Directive (under Article 9 – Separate Collection) are new ambitious collection and recycling targets set by the European Commission. These include a 77% separate collection for recycling target for plastic bottles by 2025 – increasing to 90% by 2029 – and (under Article 6 – Product Requirements) a target of incorporating 25% of recycled content in beverage bottles from 2025, and 30% in all plastic beverage bottles from 2030.

To achieve these targets, plant operators will have to put in place systems that can increase the purity and yield of their recycled plastics to a level that is suitable for re-use in drinks packaging. This is where sensor-based sorting comes into play. Advances in automated sorting technology are making it possible to achieve exceptionally high purity single-stream polymers for re-use in food and drinks packaging – purity levels that are far higher than those achieved by any other sorting technique.

At the same time, it is widely accepted that achieving the targets set for the production and collection of plastic beverage containers will be almost impossible without the widespread introduction of deposit return schemes (DRS) to capture the material. Such schemes for PET beverage containers have been proved to be capable of achieving a return rate of more than 90%.
TOMRA is in a unique position in that we not only have TOMRA Recycling, a business dedicated to designing and manufacturing sensor-based sorting technologies for the global recycling and waste management industry, but we also have our TOMRA Collection Solutions business which is a global leader in the provision of equipment for deposit return schemes. Offering this full circle solution for plastics recycling sets us apart from others in the market and makes us ideally positioned to support customers through the introduction of the SUPD and other legislative developments.
Our message is clear. As long as the right legislation, collection infrastructure and, in particular, the right sorting technology are in place, it will be possible to meet the targets set out in the SUPD for both collection of plastic bottles and the incorporation of recycled content into new beverage bottles. We welcome the SUPD as it will help to accelerate discussions about moving towards a production model that is more circular in nature – a model that reflects TOMRA's ethos.