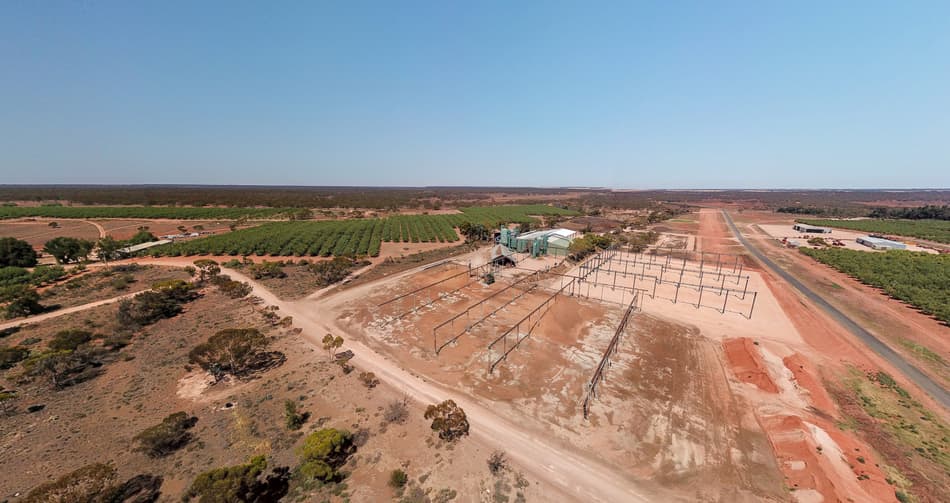 customer story
Laragon, Australia
As a company who take great pride in delivering exceptional quality of both their kernel and in-shell produce, the TOMRA 3C has enabled Laragon to significantly enhance their operation.
REDEFINING INDUSTRY STANDARDS WITH THE TOMRA 3C
A name synonymous with quality and innovation, it's not surprising that Laragon Almond Processors were the first independent and specialized Australian almond huller and sheller to have the TOMRA Nimbus BSI+ installed for sorting their almond kernels.
The implementation of this BSI+ sorter, and the results achieved during the 2018 processing season - 98%+ removal of foreign material and product-own-defects and 90%+ efficiency on even the most complex type of pinhole insect damage - proved so successful that when asked to participate in a machine and application validation for the TOMRA 3C (targeting their inshell almonds) they instantly agreed on the premise that it would deliver a similar performance and result for their 2019 season.

While Laragon had expectations of how the TOMRA 3C would impact their inshell almond output, comparable to how the Nimbus BSI+ delivered on kernel-quality, these were superseded by an exceptional performance across food safety, waste and yield optimization - even replacing one of their existing inshell sorters.

Laragon's partnership with TOMRA for the validation of the TOMRA 3C bears all the hallmarks of a successful collaboration, the most telling, perhaps, being the fact that they have purchased a dedicated TOMRA 3C sorter ahead of the 2020 season.


INNOVATION DRIVES SUCCESS
With a history stretching back to 1972, it is this forward-thinking mentality and innovative approach that has underscored Laragon's transformation from a small area of pastoral grazing country into a vibrant, highly productive and successful operation.

Based in Lindsey Point/VIC-Australia, right in the heart of the Riverland (SA) and the Sunraysia (VIC) almond growing regions, Laragon follows the cooperative business model. While they carry out some contract work, the majority of their business is geared towards the benefit of their investors, with an intrinsic focus on quality, efficiency and profitability driving their operation. Generally, the hulling and shelling season begins in late February/early March and ends towards late July. With 24-hour production for five months a year, it's hands-on during peak season with a staff of 16, which drops to a staff of 8 during the off-season.

Mark Webber, General Manager of Laragon, understands the delicate balance needed to achieve quality while remaining efficient and competitive; something he says has become increasingly difficult to maintain in a competitive industry that demands hullers and shellers do more in less time: "We've always been quite innovative and tried to be efficient in what we do; obviously to be competitive you've got to be efficient but at the same time you can't compromise on quality, so efficiency without compromising on quality is what we look to do – if you get both of those right you can get better throughput and better quantities going through your plant."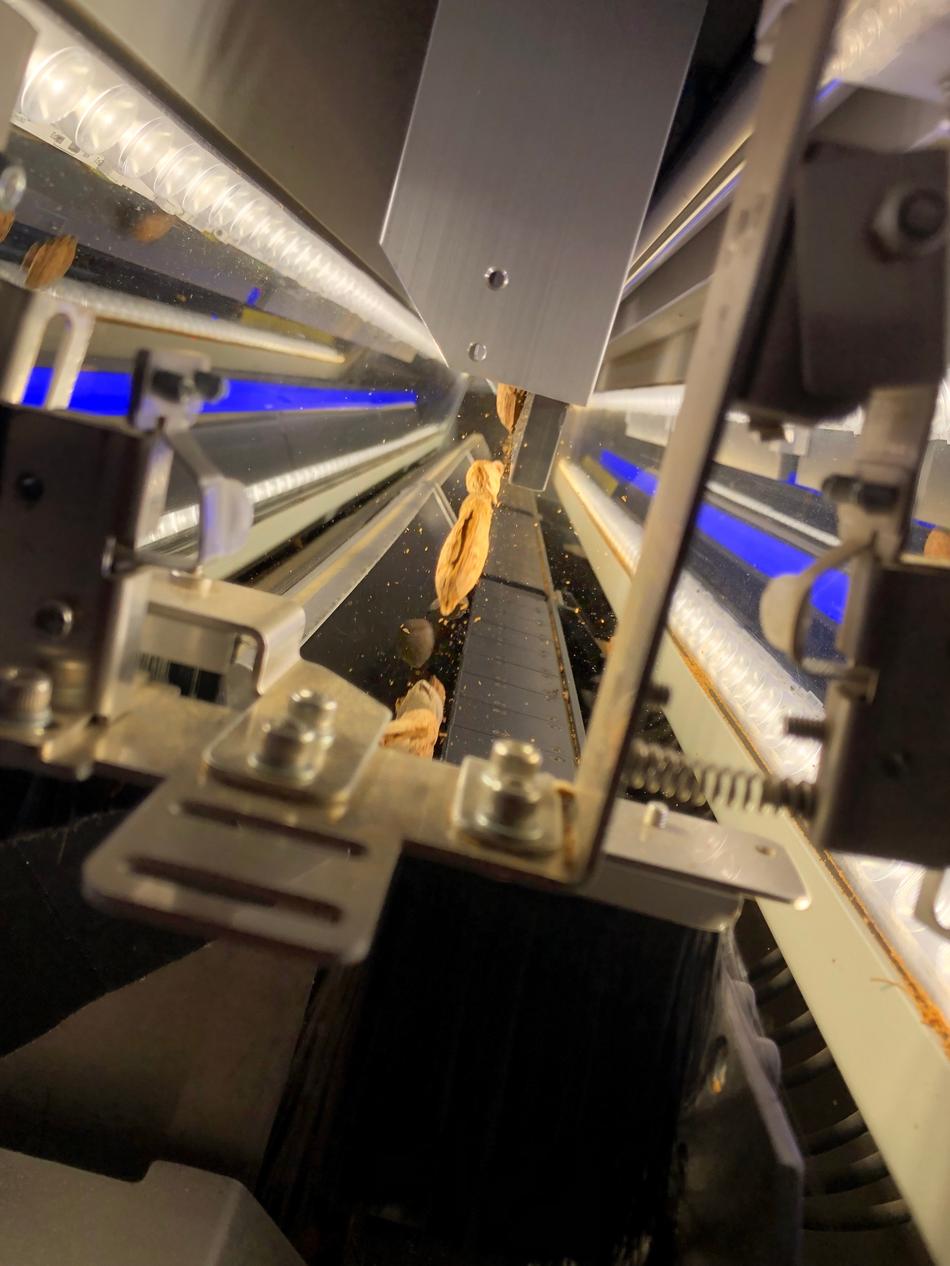 INNOVATE TO ACCUMULATE: INVESTING IN SMART SOLUTIONS THAT DELIVER
Webber had clear expectations of what Laragon wanted to achieve when investing in new sorting technologies: "Initially we wanted to try and get almost 100% of the foreign material out of the product, so that was our number one focus. Number two was getting insect damage out (i.e. Carob Moth). And then the third focus for us was any mould issues. The detection of Carpophilus Beetle come as an additional bonus. This has proven to be very beneficial now TOMRA has tuned the machine to detect the pinhole damage."

While Laragon had already built up a relationship with TOMRA, Webber says it was a case of 'seeing is believing' when it came to taking the next step: "On the 2018 installed BSI+ sorter, I was fortunate enough to go over to West Sacramento and look at the machine in demonstration form. It performed exceptionally well there; it was almost too good, the performance was excellent. We came back with that information and thought that if the machine could do 75% of what we observed when we were over there, we would have an excellent machine."

Much to Laragon's delight, the machine worked out a lot better than 75% with a high-capacity performance that far exceeded their original expectations. Following the success of the Nimbus BSI+ sorter, Laragon had no hesitation in collaborating with TOMRA to validate the TOMRA 3C. They saw this as yet another way of optimizing their operation to further serve their growers in terms of end-product - specifically inshell - quality, and yield.


SET AND FORGET: STABLE, LOW MAINTENANCE AND EFFICIENT
In terms of maintenance, the TOMRA 3C requires minimal tweaks or adjustments – factors that contribute to a high-stability performance that ensures consistent quality and food safety.

The Clean in Place fixtures provide extreme sorting stability, allowing Laragon to reduce their hourly cleaning routine on existing sorters to a single 'once-over' per shift; a general plant practice rather than a requirement for the sorter itself. When Laragon did observe a drop in output product purity (maintaining a level that was still within the norm), just one 10-minute recalibration was required mid-season: "What we've got now is almost a 'set and forget' machine in that we get it set up and we can run it with a minimal amount of operator input; we can rely on the machine to get the job done every day."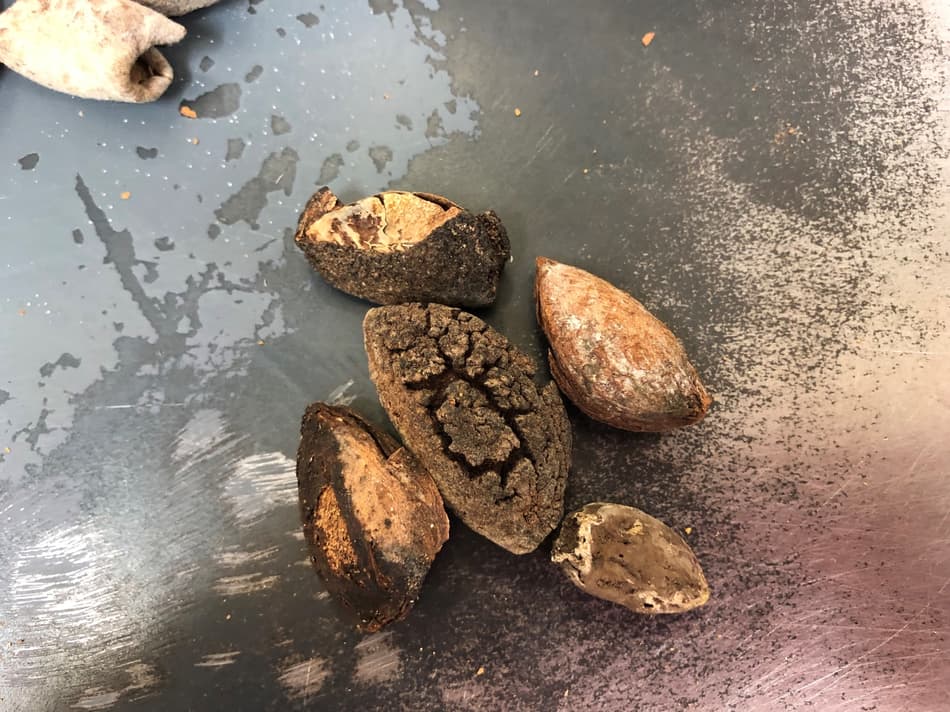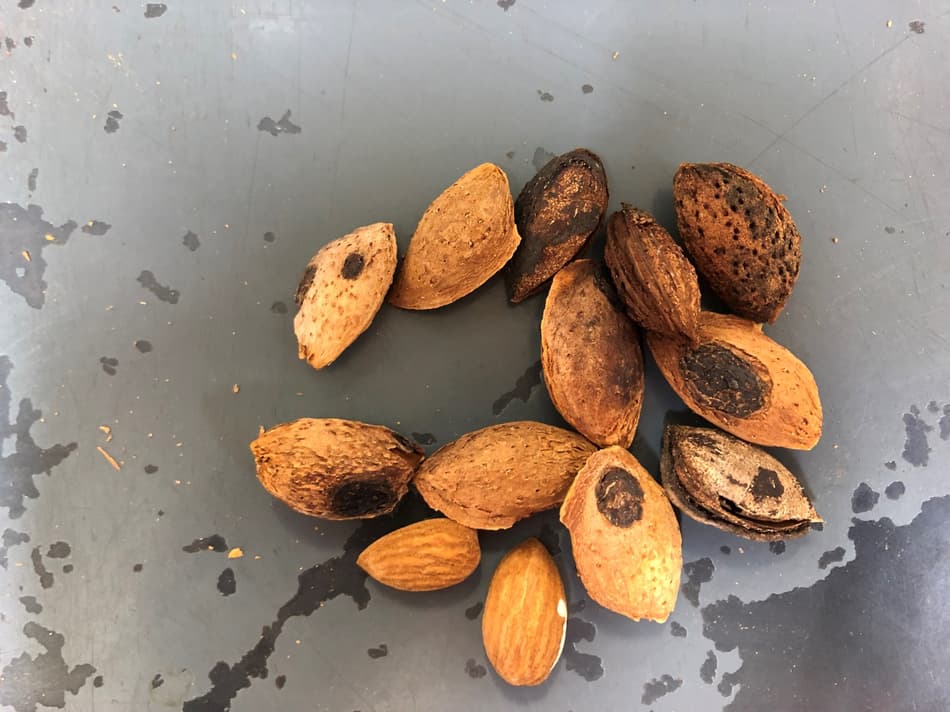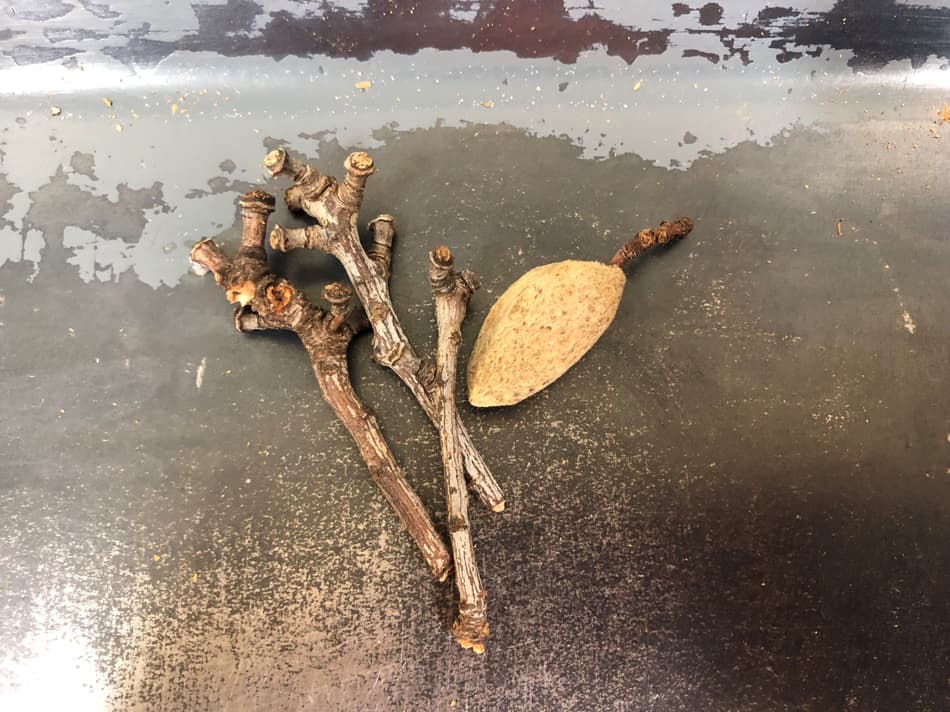 TECHNOLOGY THAT DELIVERS HIGHER YIELDS AND LOWER WASTE
The TOMRA 3C was also able to eject some of the problematic product that can at times come through the machine (i.e. black stained shell), an item that some sorters would only render a higher yield loss if targeted. Additionally, the TOMRA 3C has worked to significantly improve yield and reduce waste: "Yield optimization was one of the key factors we originally looked at because we were hoping to be able to run our grower's product through and take the very small amount of inferior product out – in that regard, the machine has done exceptionally well. It was surprising to see that our inshell product purity standards of +98% (or max. 2% of remaining foreign material in the end-produce) were achieved with ease. In fact, across the 2019 processing season we averaged an inshell product purity of +99.5%."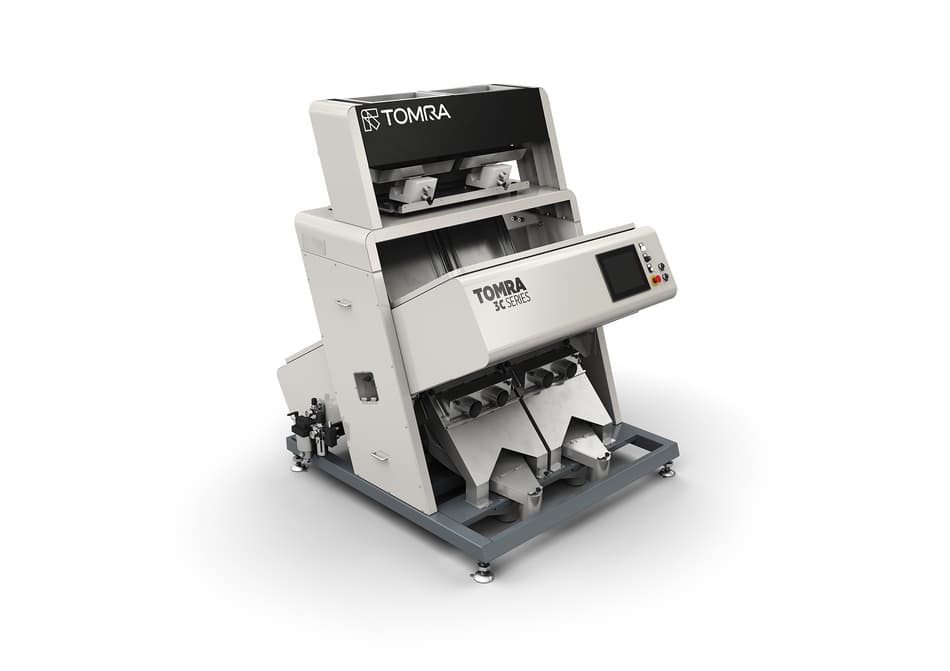 TOMRA 3C
When compared to previously used sorters, Laragon recorded an average Good in Bad ratio (good inshell produce in the rejected product steam) of 15%, where this had previously been in the range of 30%+, essentially resulting in a 15% improved pack-out yield on inshell produce while allowing any rejected inshell produce to be shelled to a usable kernel. Webber added: "One of the things we do is obviously monitor our good product in our waste bins and the ratio of that is well within acceptable limits so there's very little food waste."
Over the last couple of years, Laragon estimate they have increased their throughput by about 25%, with their plant currently processing around about 12,000 tonnes of almond kernels each year.
GROWING THROUGH SUCCESSFUL PARTNERSHIPS
Since their first installation, Laragon's close relationship with TOMRA Food's service team has been a critical element of the installation's success: "Right in the early stages of this purchase I pointed out to the sales guys that we needed at least one out of the two; a very reliable machine with less ability to back up service or, if we didn't have a reliable machine, we needed very good back up service. Now obviously we haven't used the back-up service too often so having a very reliable machine sort of answered most of our questions there I think."
In many ways, Laragon's willingness to innovate, partnering with TOMRA Food to share their exceptional results with other Australian almond processors during the 2019-season, opened up a new space and reframed the way the industry was looking at this technology: "We're already proven over the last few years that we can work with TOMRA Food. The staff are very helpful we've hopefully assisted them every time they've been to our facility to help them feel comfortable working with us and building a relationship that I think it's quite strong," said Mark Webber.