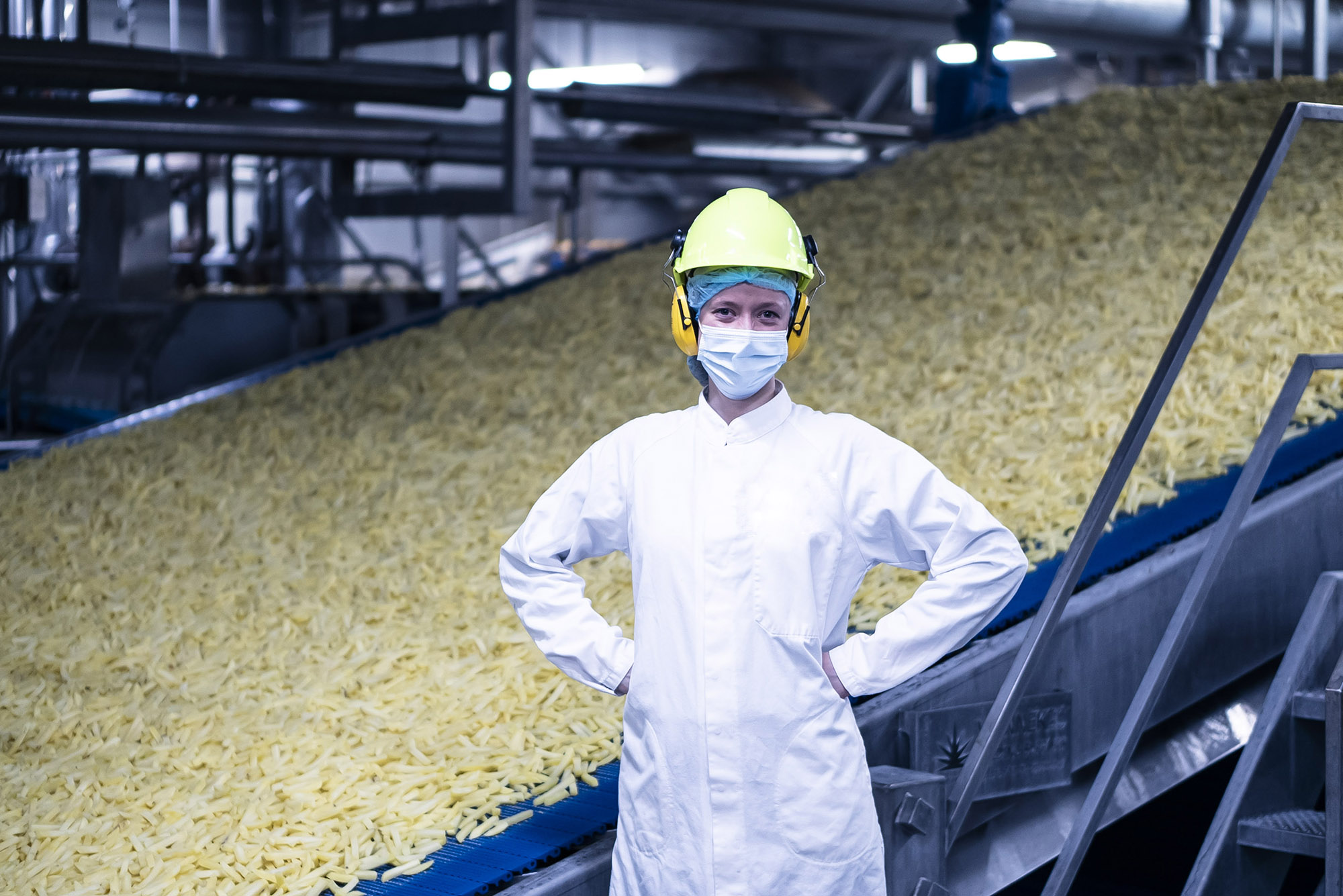 Maximize your frozen french fries or frozen potato production with TOMRA's sorters and peelers
Every Frozen Potato Product counts™
The best potato sorting solutions

Our optical sorters remove foreign materials and product defects from unwashed and washed potatoes, and can sort to length french fries.

Maximize yields with our potato processing equipment

The Sort-to-Spec and Smart Ejection features on the TOMRA 5B further enhance product quality and good-in-bad performance, maximizing yield for your frozen potato production.

Complete solutions for the potato peeling line

TOMRA's Peel Control Module automatically adjusts steam time for minimal product waste and energy usage, reducing peel loss to all-time lows.

Turn data into profit

When optical sorters are connected to the TOMRA Insight data platform, operators can improve line efficiencies via the easy-to-use TOMRA ACT interface.

Customer story
Lamb Weston/Meijer, The Netherlands
Lamb Weston / Meijer is one of the most recognized companies in the global potato industry, with a rich and starched history. The company's mission - Wellbeing through Potatoes - and their customer-focused modus operandi has earned them stripes serving Quick Service Restaurants, large food chains, and retailers all over EMEA.
View the full customer testimonial
Our frozen potato products solutions
Get in touch
Operational costs continue to increase, and every little saving makes a difference.
Our automation works smarter, wastes less, and optimizes your lines to ensure quality is consistent and potential recalls are thing of the past.
Speak with us to learn how you can make Every Resource Count!™

Service and support
With service centers and support located across the globe, TOMRA Food provides a comprehensive service offering to our customers, ensuring you have the proper support at the right time, empowering your business to succeed.
More about service and support