Fast-track operator training for maximum returns from every production shift
Why you should sign up for TOMRA Food Academy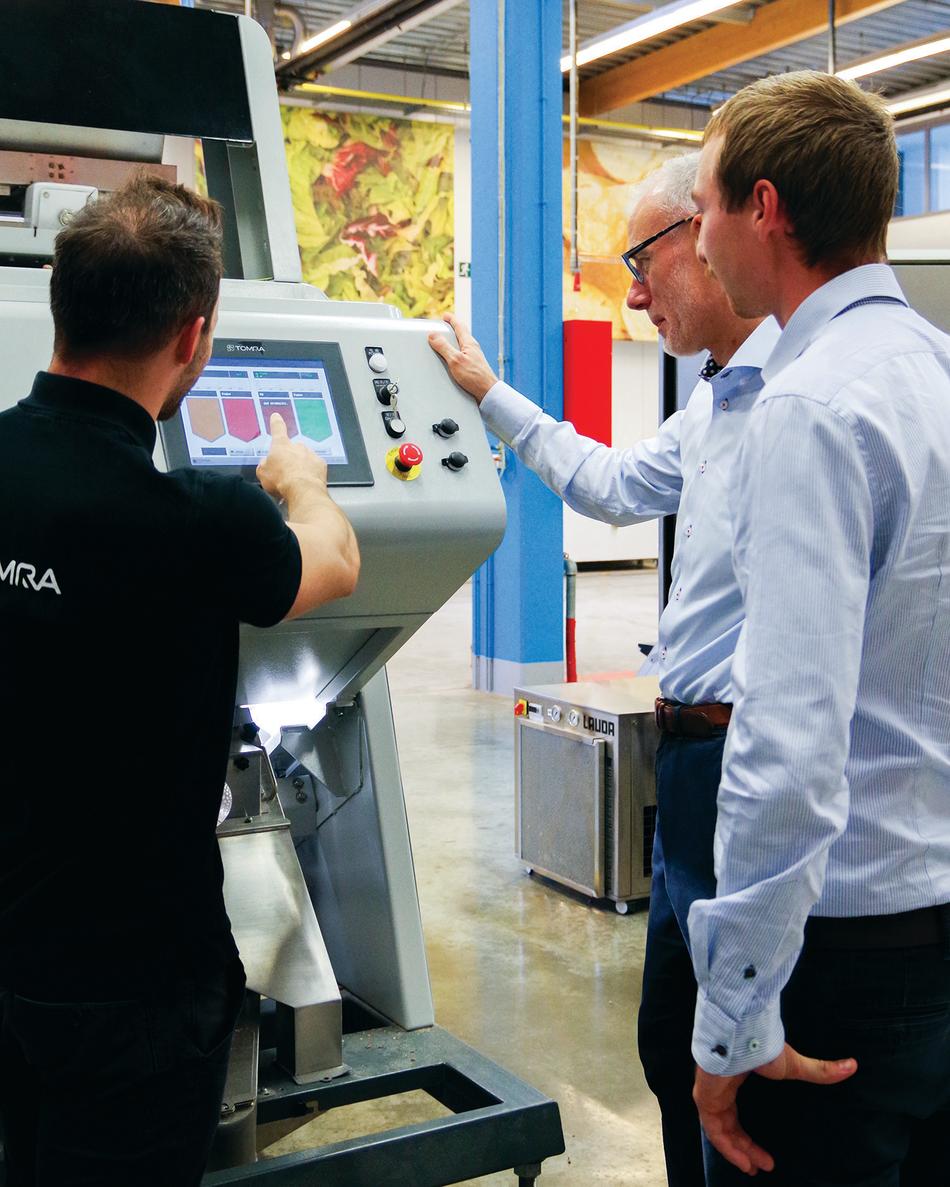 Until now a lack of training pathways has meant new operators are reliant on your existing team members passing on knowledge. TOMRA Food Academy's mission is to ensure that every person interacting with TOMRA equipment is equipped with the right blend of skills and experience. This is an opportunity for individuals to develop their careers and get their skills recognized by TOMRA Certifications.

Study an individual course or gain a full certification

TOMRA Food Academy provides equipment-specific and/or industry-specific courses that range in length from 60-90 mins. These can be completed individually or as a combination of courses that make up TOMRA Food-endorsed certifications. Knowledge checks and skill assessments make it easy to track progress through study modules. The system automatically records are progress on each course and learning path successfully completed. Completion is recognized by a downloadable personalized certificate.
I see that it's less time consuming and less costly to devote 1-2 hours to an e-learning course and learn the different optimal ways to run my machine than to try it out myself, learning-by-doing because that way I immediately know how to reach maximum performance.
– TOMRA Food Academy customer [Operator]
Control throughput and quality with the TOMRA 5A
Operator level 1: Fast-track a new operator or deliver the perfect refresher training for an experienced operator
Time to complete: 70 mins
Optimize your potato processing throughput and quality. Your team will learn how to efficiently navigate the user interface and gain access to essential functions. Skillfully interpret information to avoid potential issues while following best operational practices.
Key takeaways:
Learn how to be efficient by understanding how the UI works
Log in to gain access to various functions by navigating the login screen
Interpret production data to identify potential issues by monitoring the sorter performance
Maximize the sorter performance by adjusting criteria controls following best operational practices
Keep your settings correct by making sure you have the right program
Improve your operation by interpreting the defect and size composition data from the statistics page
Learn how to use the rejector menu to extend the life of fingers and prevent downtime
Sign up for TOMRA Academy Food
Contact Daniel Miller, TOMRA Food, at
[email protected]
or phone +1 916 388 3982 for more information about the TOMRA Academy Food or for details about our latest courses.