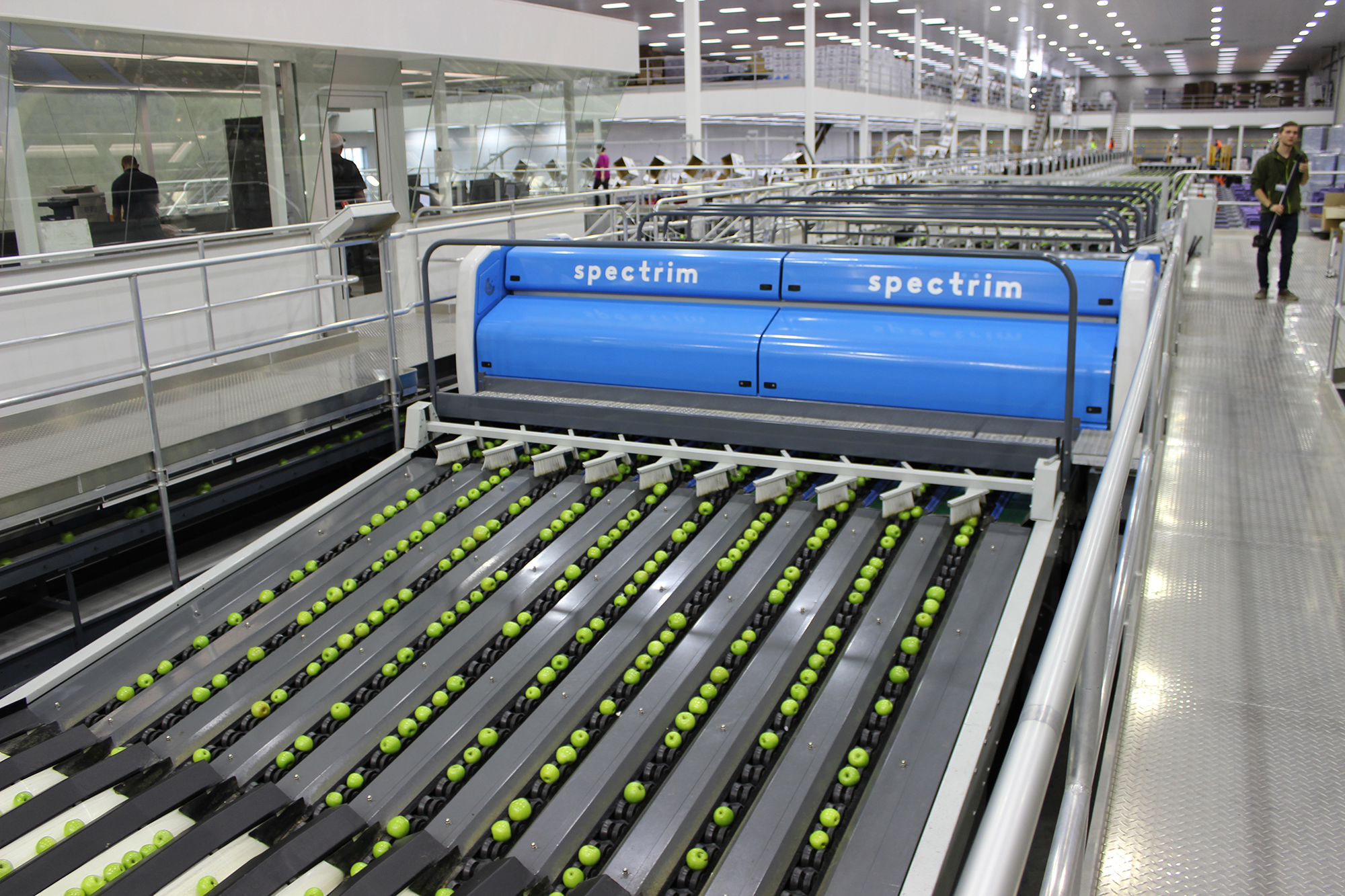 Integrated apple solutions: postharvest to pack
CUSTOMER STORY


Ceravolo Orchards, Australia


Integrated apple solution
The Ceravolo family has been growing fruit in the Adelaide Hills for three generations. The combination of the Spectrim and Inspectra2 guarantee their customers an excellent quality product.
Gentle handling your apples

Our integrated solutions for apple processing ensure a gentle transition throughout the packhouse; from bin to the sorter through to packing.

Value added apple solutions

We're focused on helping our customers achieve the best results in every aspect of their produce journey - from orchard to market. Our integrated packhouse technology is designed with your produce in mind. 

World-leading apple blemish detection

Our optical systems can be configured to grade apples for differing levels of defects, providing maximum control when matching product grades to different markets. Our apple sizing and grading equipment enables maximum efficiency and could make you open new markets with different levels of quality needs. 

Unrivaled apple internal quality grading

Our apple grading solutions keep bad apples out of good boxes and reduce fruit giveaway with our Inspectra2 - a noninvasive solution for internal defect grading.
Our apple grading machines can detect internal browning, apples with worm holes, apples which are not overripe and other internal defects. 

Get in touch
Operational costs continue to increase, and every little saving makes a difference.
Our automation works smarter, wastes less, and optimizes your lines to ensure quality is consistent and potential recalls are thing of the past.
Speak with us to learn how you can make Every Resource Count!™

Service and support
With service centers and support located across the globe, TOMRA Food provides a comprehensive service offering to our customers, ensuring you have the proper support at the right time, empowering your business to succeed.
More about service and support