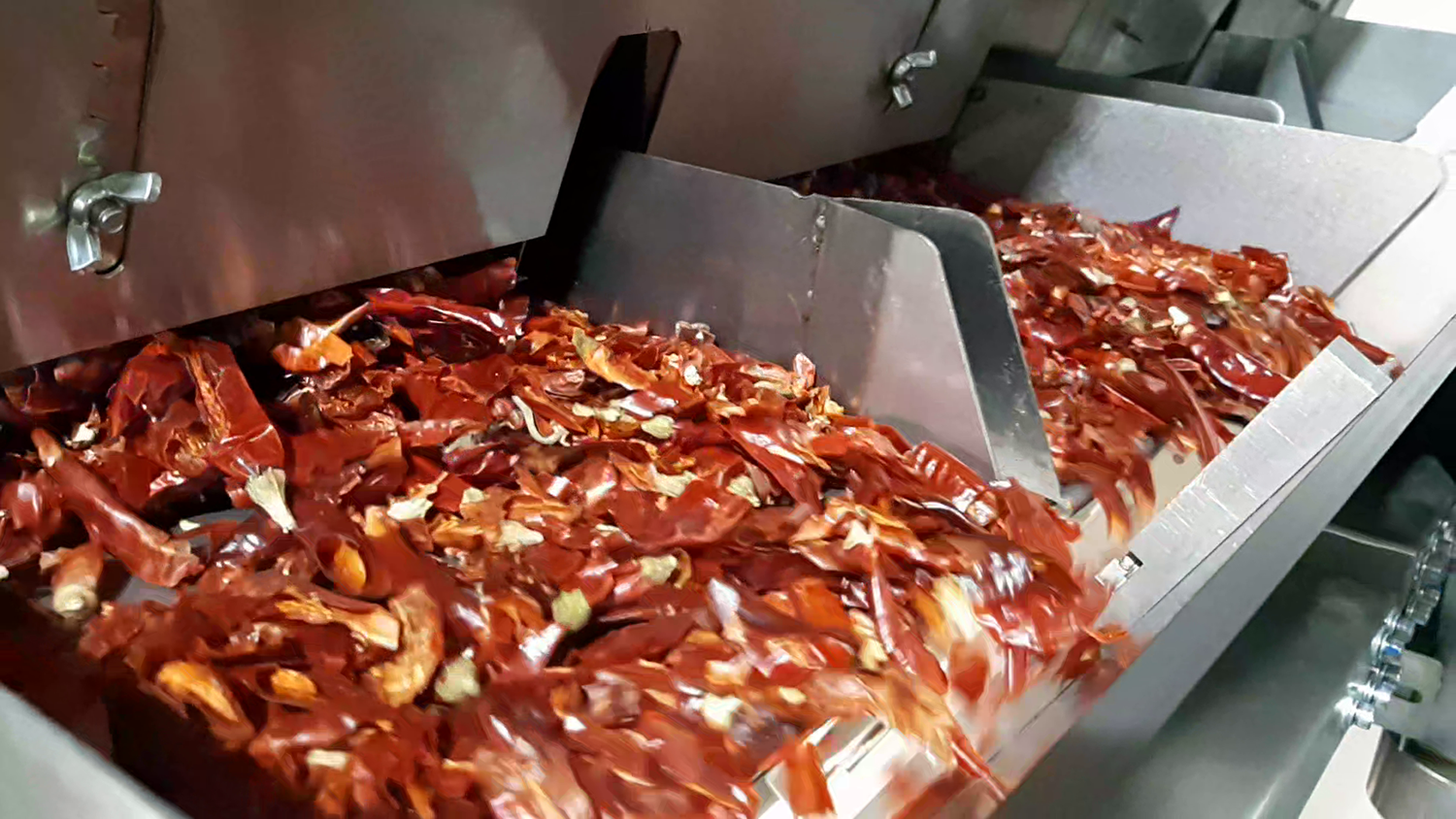 Sorting solutions for many types of dehydrated vegetables 
Dried chili peppers sorting
Every Dehydrated Vegetable Counts™
Precisely tailored sorting solutions 

TOMRA's machines can sort various types of dehydrated vegetables by offering different platforms and tailored optical modules.       

Our sorters remove product defects such as discoloration, stems, stalks, and core/root from onion flakes, as well as foreign materials (wood, plastics, stones, glass, metal, rubber, etc.).

Not only great quality - great quantities too

In addition to ensuring consistently high product quality, our sorters reduce labor requirements while increasing throughput and yield.
Get in touch
Operational costs continue to increase, and every little saving makes a difference.
Our automation works smarter, wastes less, and optimizes your lines to ensure quality is consistent and potential recalls are thing of the past.
Speak with us to learn how you can make Every Resource Count!™

Service and support
With service centers and support located across the globe, TOMRA Food provides a comprehensive service offering to our customers, ensuring you have the proper support at the right time, empowering your business to succeed.
More about service and support