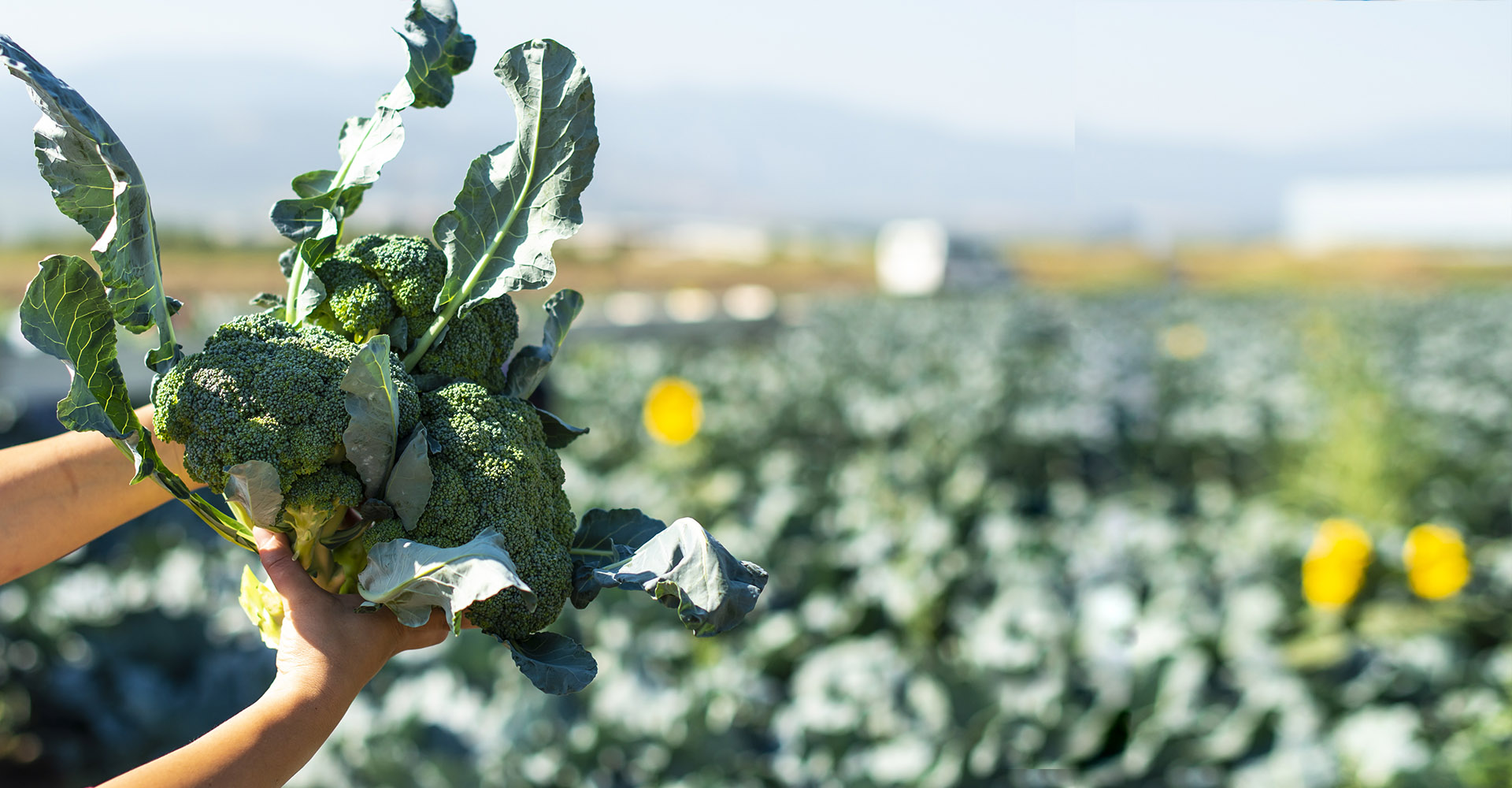 Broccoli sorting solutions
Wave goodbye to foreign material

Metal, plastic, stones, glass, wood? You name it; our broccoli sorters detect and eject it, ensuring your customers' reputations are well protected. 

User-friendly and versatile machines

Though our broccoli sorting equipment solves complex problems, it is easy to use and readily adaptable from broccoli to other vegetables.

High-precision

With the control software's precisely-tailored shape algorithms, our broccoli sorters can identify and remove stems without flowers. 

High-quality broccoli

Subtle discolorations on broccoli kernels can get hidden in the stem's shadows, but our optical sorters' high-contrast LEDs see into these places.

IQF vegetables
Sorting IQF vegetables can be challenging without the right tech. But our best-in-class equipment removes foreign material and EVM with low levels of false rejects to save you time and money
Our broccoli sorting solutions

TOMRA 5B
Coupling the latest sensor technology with advanced algorithms, the TOMRA 5B belt sorter enables you to reach the most challenging quality targets and yields.

Blizzard
The Blizzard is ideal for sorting products after the IQF (Individually Quick Frozen) tunnel. Despite its small footprint, this cost-effective sorter packs a big punch, minimizing product loss.
Get in touch
Operational costs continue to increase, and every little saving makes a difference.
Our automation works smarter, wastes less, and optimizes your lines to ensure quality is consistent and potential recalls are thing of the past.
Speak with us to learn how you can make Every Resource Count!™

Service and support
With service centers and support located across the globe, TOMRA Food provides a comprehensive service offering to our customers, ensuring you have the proper support at the right time, empowering your business to succeed.
More about service and support