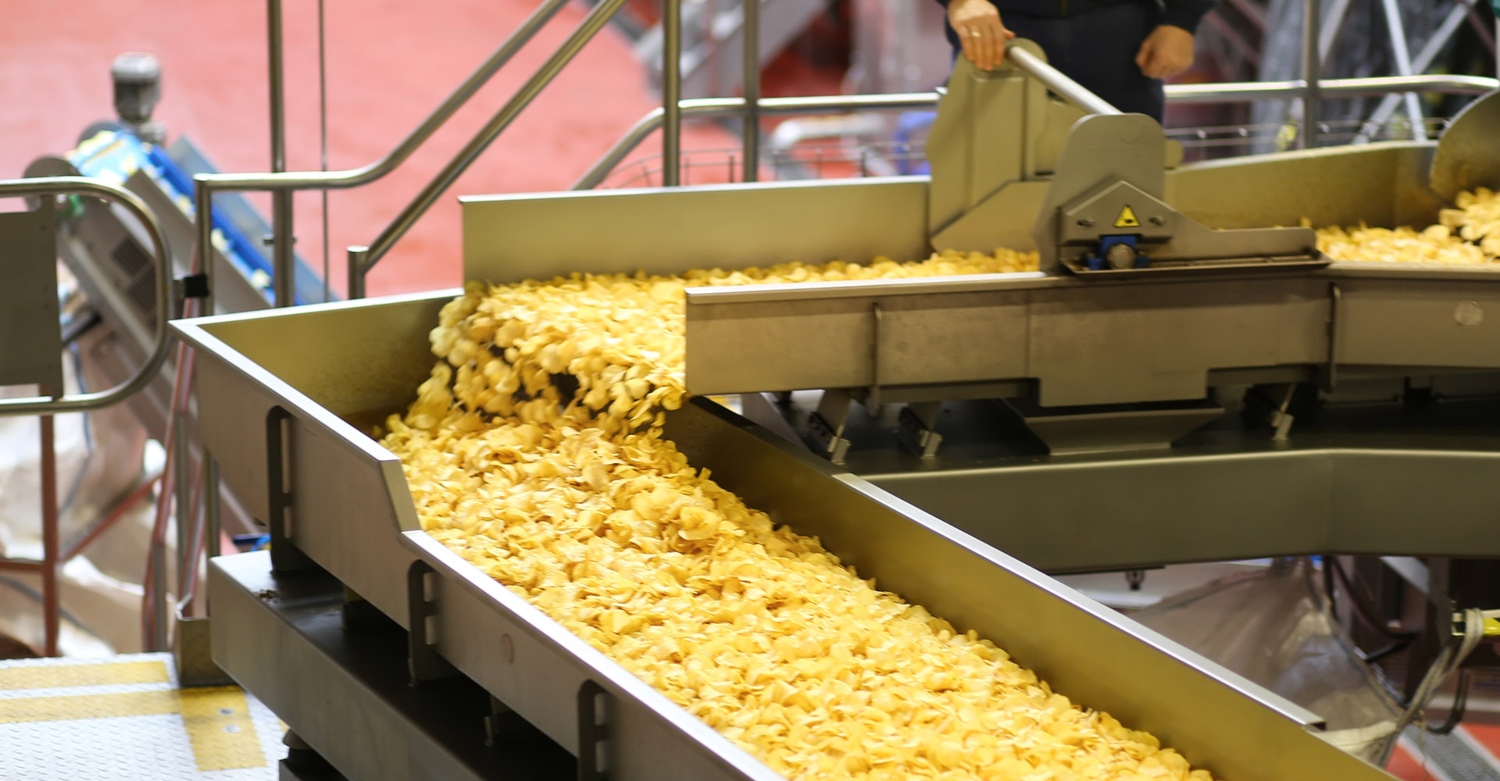 Optical sorting solutions for potato chips (crisps)
Every Potato Chip Counts™
Sorting solutions for the whole line

Our chip sorting machines remove foreign materials and product defects on all parts of the line and for all types of products: unwashed, washed, and cut. 

Optical sorters for all kinds of potato chips

To ensure top quality in all kinds of chip products, we use an automated sorting system by color, shape, size, and biological characteristics.

Removing hard-to-find defects from your potato chips production

By seeing water content, our Shortwave Infrared (SWIR) sorting technology can eject those unwanted chips with wet centers or doubles.  

Potato chips processing: Peeling solutions too 

TOMRA also offers industry-leading, energy-efficient, waste- reducing solutions for potato steam peeling and dry peel separation. 
Our chips/crisps sorting solutions

TOMRA 3A
Capable of unrivaled foreign material removal, this highly efficient machine is powerful and robust, easy to use and maintain, reduces storage needs, is easily movable, and saves on labor.

TOMRA 5A
The TOMRA 5A is a premium bulk sorting and size grader. This heavy-duty, high capacity, high-performance sorter improves yields every minute it is running. 

TOMRA 5B
Coupling the latest sensor technology with advanced algorithms, the TOMRA 5B belt sorter enables you to reach the most challenging quality targets and yields.
Get in touch
Operational costs continue to increase, and every little saving makes a difference.
Our automation works smarter, wastes less, and optimizes your lines to ensure quality is consistent and potential recalls are thing of the past.
Speak with us to learn how you can make Every Resource Count!™

Service and support
With service centers and support located across the globe, TOMRA Food provides a comprehensive service offering to our customers, ensuring you have the proper support at the right time, empowering your business to succeed.
More about service and support