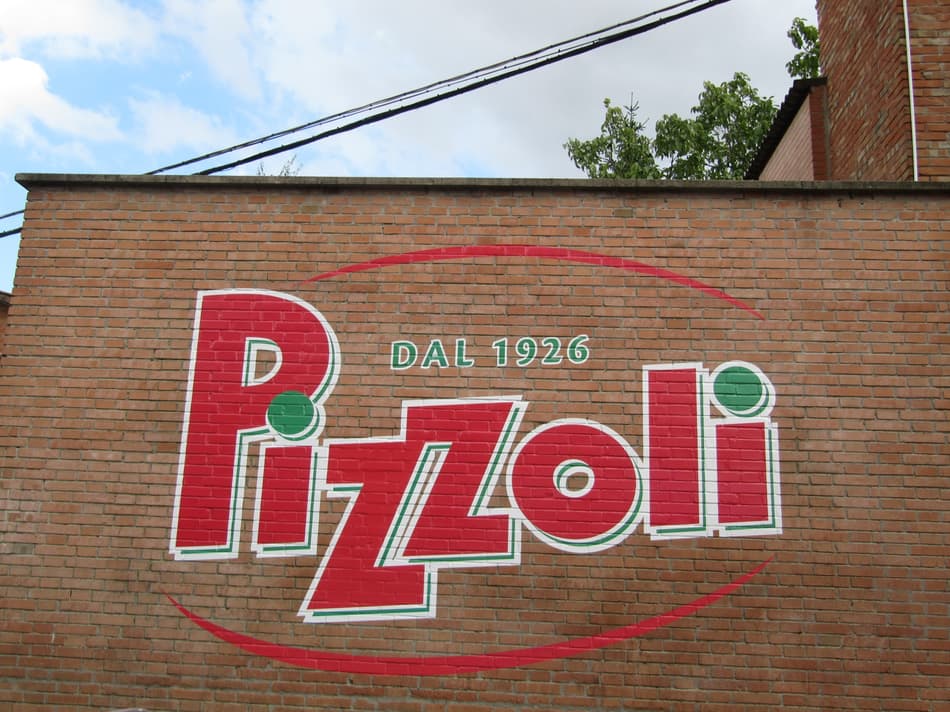 customer story
Pizzoli, Italy
When Italian producer of retail and food service products Pizzoli decided to improve the performance of their steam peeling line, they partnered with TOMRA Sorting.
Pizzoli is a company with an impressive history in potato processing. Founded in 1926, it was the first company in Italy to wash, select and pack potatoes. Pizzoli introduced their frozen French fries to the Italian market in the 1960's. Now they are the Italian retail market leader and are rapidly growing in the food service market. Today, the company processes around 90,000 tons of raw material per year.

RICH HISTORY
TOMRA Sorting had worked with Pizzoli for a number of years, discussing the challenges that industry leading processors face and the technology that TOMRA Sorting provides to optimise the peeling line process. The necessity to achieve higher yields for their applications encouraged them to partner with TOMRA Sorting.

Alberto Manaresi, Technical Director, explains: "Given our wide variety of products, we need to change potato type and variety in the steam peeling line up to six times a day. This makes manual control of the peeling line almost impossible and can result in lower yields, higher peeling losses and increased steam consumption."

FULL ANALYSIS OF THEIR PEELING LINE
TOMRA Sorting conducted a full analysis of the peeling line at the customer's facility. The process line was equipped with a steam peeler with a manual peeling line control solution. The objective was to improve the process control of this line using the latest peel scanning and sorting solutions. To address the issue of processing different potato types and varieties with different requirements of peeling quality, a TOMRA Peel Scanner 2 was installed to analyze the quality of the peeled potatoes and automatically control the steam times of the steam peeler.

Achieving automatic steam peeler control, delivering real-time images and constant quality monitoring, the TOMRA Peel Scanner is an established product that has been installed in many of the world's leading potato processing facilities. TOMRA now has over fifty Peel Scanner 2 units installed.

PEEL SCANNER 2
"Peel scanning of potatoes was first introduced by ODENBERG in 1995. The process involves the inspection of peeled potatoes after steam peeling and peel separation to record the remaining peel/skin and defects (rot, scab and green). The peel scanner uses the data to automatically control the steam peeler to achieve the customers specification for peel removal. Steam times can be adjusted in 0.25 - 0.5 second intervals achieving a highly efficient steam peeling process," explains Eamonn Cullen, Market Unit Manager Peeling with TOMRA Sorting.

"We have further invested in the technology and are now supplying new Peel Scanner software with continuous data trend graphs that display and communicate data to customer's networks and SCADA systems," continues Cullen. "After the installation was completed the results were dramatic," Manaresi explains. "TOMRA's Peel Scanner 2 has enabled us to reduce our steam peeling times, on average by about 30 percent and increase the peeling quality. We now achieve steam times that we never reached before. Furthermore, the user interface is intuitive, easy to use and our operators learned to use it in a very short time. It is also available remotely on my computer, which allows me to connect at any time, even from my home, to control the peeling line."

The Peel Scanner is capable of capturing accurate size and quality data for peeled and unpeeled potatoes. Multiple scan heads in various parts of the process line have been installed and are connected to a single control system. This technology offers the customers more control over the peeling process with a continuous control solution for a variety of potato types and quality. Pizzoli has not only invested in TOMRA's Peel Scanner, but the company has also installed a Halo sorter after the steam peeler and an FPS sorter to sort the raw product. The FPS has dramatically reduced the soil and foreign material entering the washing line, which has increased the capacity and reduced downtime for maintenance and cleaning.

YIELD IMPROVEMENTS
Manaresi states "In the first few weeks we had seen a yield improvement of a few percentage points. When considering the actual production of potato products, this means a saving of thousands of tons of potatoes."

"Working closely with customers and delivering solutions for their needs is an important part of our business. Customers expect processing savings year on year and by continuing to deliver new products and new solutions we build long term benefits for our customer," says Cullen. With continued development in steaming peel and sorting technology, TOMRA Sorting will continue to be an innovator in the potato processing industry.