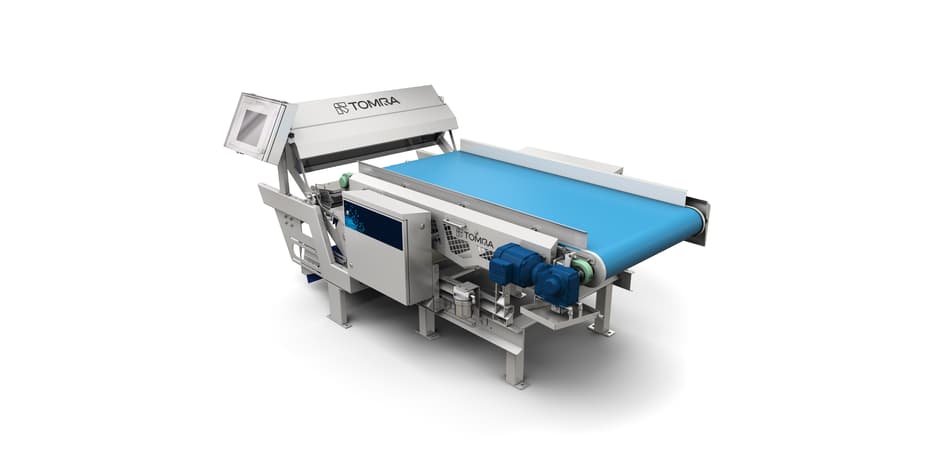 Sentinel II
Safe-guarding tomato, peach, potato, and vegetable sorting
The Sentinel II remains watchful at its post - vigilantly removing defects from tomatoes, peaches, potatoes, washed green beans, carrots and peppers. This cost-efficient machine is simple to operate and maintain, outperforming competitors in sorting ability, capacity, and durability.
Sentinel II sorting machine
For processors and packers, all sizes

The Sentinel II is ideal for year-round production and seasonal operations. Available in three different sizes, this machine works product at rates between 40-200 tons/hour depending on your needs.

An affordable, dependable workhorse

This machine gives stable and reliable performance even in harsh working conditions with its simple and robust design. 

The Sentinel II ejects foreign materials like cotton stalks, corn cobs, stones, plastic, glass, metal, wood, bone, and animal matter from your line. 

Reject product defects and keep it moving

Product discolorations, soft, moldy, broken, and under-or over-sized pieces can cause customers some pains and bring complaints. The Sentinel II guards your reputation with every piece you produce- saving your headaches and peace of mind.

Using TOMRA's pulsed LED and sensor technology, this machine removes more minor defects than competitors and comes with local service and support from one of our 80 global offices.

Customer story
Oliveira Pinho & Filhos, Portugal
Oliveira Pinho & Filhos, a family business located in the municipality of Mira (Portugal) dedicated to the trade of bagged potatoes and onions, purchased a Sentinel II optical food sorter from TOMRA. This machine is equipped with the latest pulsed LED technology for sorting food at a higher speed than earlier models.
Get in touch
Operational costs continue to increase, and every little saving makes a difference.
Our automation works smarter, wastes less, and optimizes your lines to ensure quality is consistent and potential recalls are a thing of the past.
Speak with us to learn how you can make Every Resource Count!™

Service and support
With service centers and support located across the globe, TOMRA Food provides a comprehensive service offering to our customers, ensuring you have the proper support at the right time, empowering your business to succeed.
More about service and support