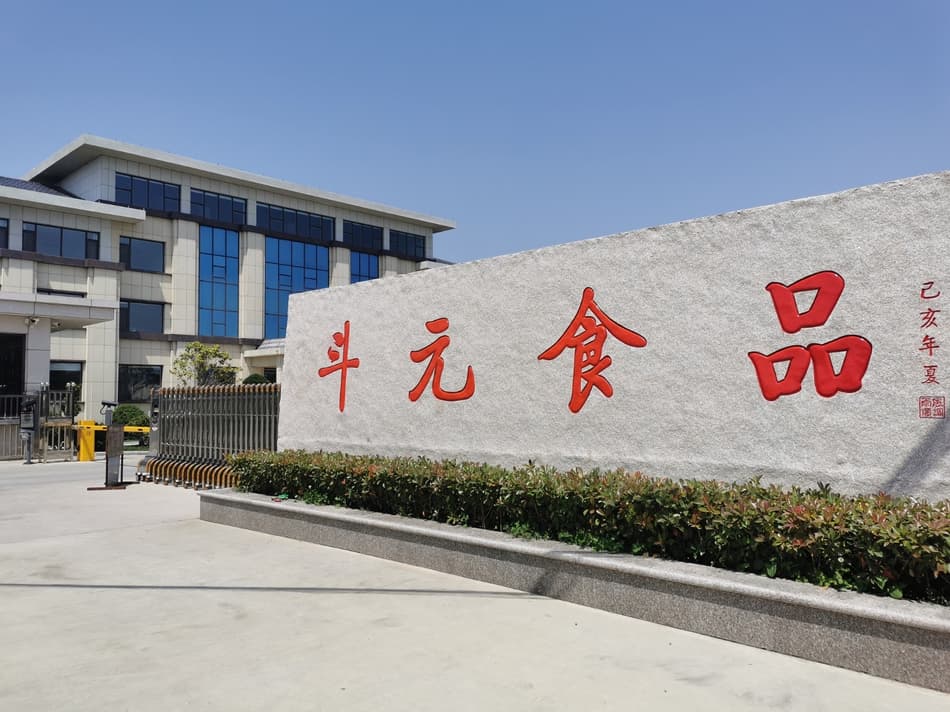 Processing many different types of frozen vegetables, this Chinese business has doubled efficiency and increased productivity by adopting two optical sorters, including the laser-equipped TOMRA 5B.
Douyuan Food Co. is a successful vegetable processor whose operations integrate research, development, production, and sales. Established in 2000 and now a major player in the agriculture industry in 'China's Shandong Province, the company first switched from sorting processed vegetables manually to mechanically in 2014.

Appreciating the advanced capabilities of its automated optical sorting machine from TOMRA Food - and the operational advantages and economic benefits this brings - Douyuan Food Co. recently invested in a second TOMRA sorter to expand production capacity. Both Douyuan and TOMRA are committed to a long-term cooperation.

Douyuan Food Co. is mostly involved in the quick-freezing and preservation processing of green vegetables, including Chinese chives, green onions, diced carrots, and diced onions. Handling large volumes of vegetables, the company became dissatisfied with the speed and accuracy limitations of manual sorting: it could be difficult to achieve target capacity, and the product quality was inconsistent, particularly when handling large or hurried orders. It was also difficult to recruit the extra labor needed for sorting during the vegetable season.

Recognizing the need to switch from manual to automated sorting, Douyuan Food Co. tested numerous domestic and foreign brands' sorters before making a purchase decision. The TOMRA Food machine most appropriate for the company's needs at that time, the Genius belt-sorter, stood out above all others for its superior performance. As soon as TOMRA's sorter was installed on the company's vegetable processing line, the company was able to make significant improvements in both output and quality.
Improvements in throughput and product quality

When Douyuan Food Co. recently acquired a second optical sorter, it was the TOMRA 5B, a top-of-the-line belt sorter that analyzes color and shape defects with unequaled precision. Coupling the latest sensor technologies and advanced algorithms, this machine enables processing lines to reach the most challenging quality targets and yields.

The TOMRA 5B and Genius are located in parallel on its processing line, each right behind the two freezers. Immediately after the quick-freezing process, products are sent through the TOMRA sorters, then passed through metal detectors and X-ray machines before going into storage in the refrigeration house or going out for distribution.
Before Douyuan Food Co. invested in TOMRA sorters, the company had to sort the frozen vegetables for a second time before shipment, but thanks to the accuracy of TOMRA's solutions, this is no longer necessary. This has made processing more time-efficient and cost-effective.
Douyuan Food Co. produces almost 20 varieties of vegetable products, and each has its own sorting requirements. Product defects, and foreign materials mixed with the raw product, come in many different forms. To handle these variations, TOMRA customized its TOMRA 5B for its unique sorting requirements.

This machine's laser technology effectively detects foreign matter and even toxic plants such as datura, which is so close in color to the product that other sorting technologies cannot reliably detect it. After inspecting products through 360 degrees, the TOMRA 5B removes foreign materials and defects quickly and accurately, playing a pivotal role in Douyuan Food Co.'s quality control.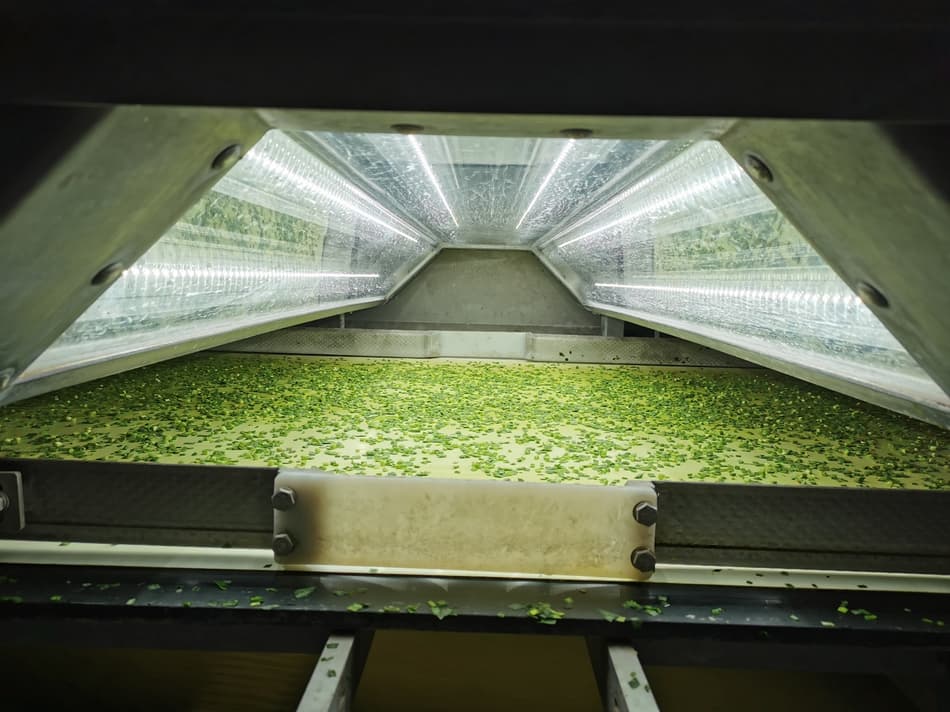 Zhao Piyou, President Douyuan Food Co., commented: "TOMRA's equipment has obvious advantages in vegetable sorting, achieving large output and clean removal of foreign materials. The TOMRA 5 B's advanced design is also in line with food industry hygiene standards and is easy to clean.

"Our shipment of Chinese chives and green onions can reach six tons per hour, but we only need six staff members in the packhouse. Labor has been reduced by 80%, and efficiency has doubled. This equips us with the capability to stock large quantities during the peak season, which can hedge the seasonality of vegetable processing. Customers are placing more orders with us as we use TOMRA to boost our production quality and yield."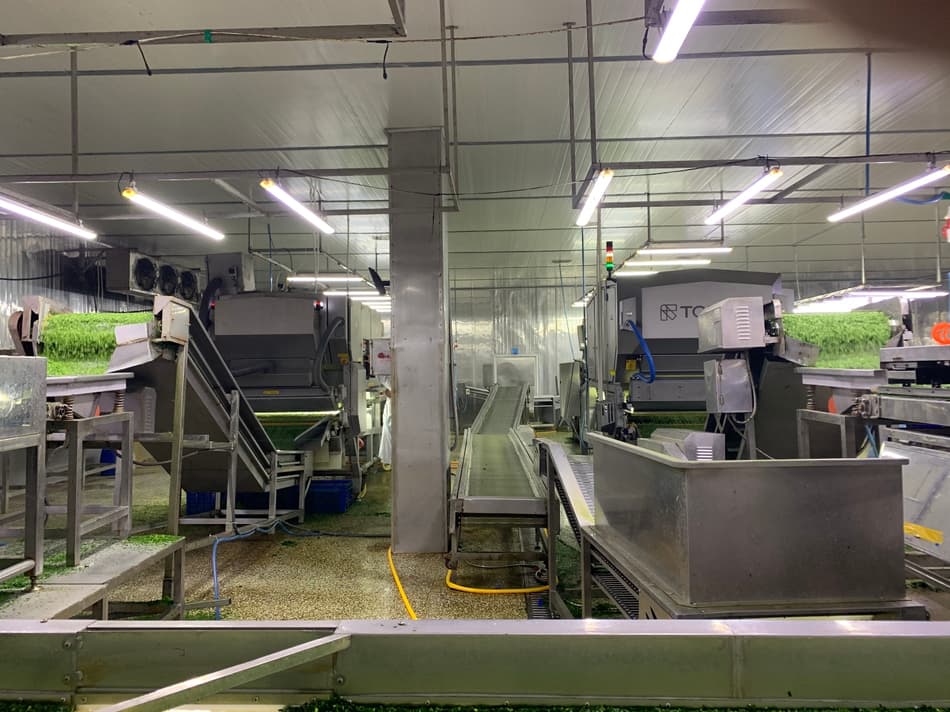 Sorters have enabled market expansion


With state-of-the-art sorting solutions upgrading output and product quality, Douyuan Food Co. has enhanced its reputation and expanded its market presence, becoming a benchmark in the frozen Chinese chives industry. Today, the company operates standardized production plants, constant temperature warehouses, low-temperature warehouses, and planting fields, covering an area of about 50,000 square meters. Processing more than 15,000 tons per year of quick-frozen vegetables, its products are exported to South Korea, Japan, South East Asia, Europe, and the United States. The COVID-19 pandemic triggered increases in demand for frozen vegetables, both in Douyuan's home market and abroad, and the TOMRA 5B has future-proofed the business to cope with continued expansion.

Zhao Piyoui said: "TOMRA only provides us with sophisticated and consistent sorting solutions and fast and professional technical support – but more importantly, TOMRA values our demands and customizes solutions that address our current challenges while also meeting our future plans."