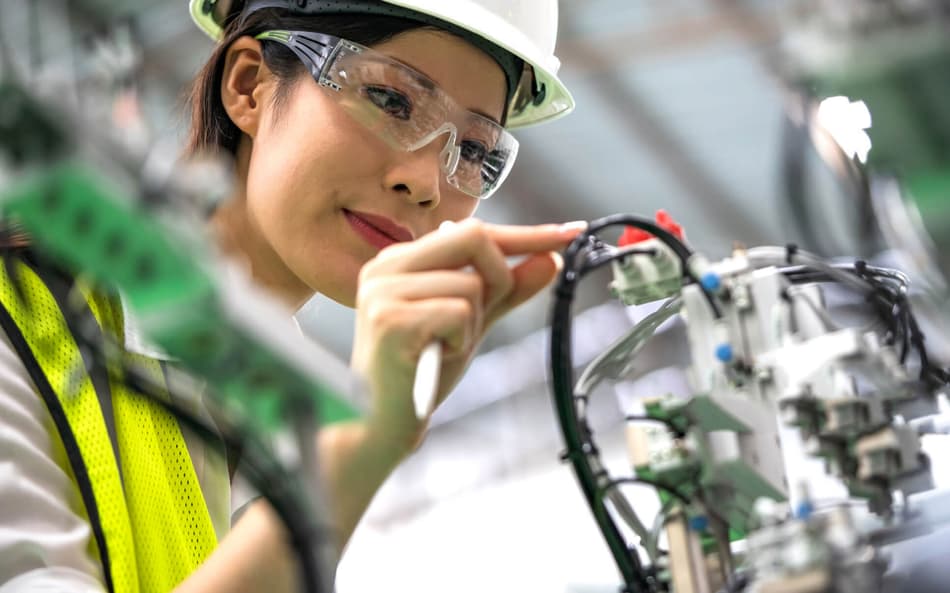 Career Path
Engineering and Innovation 
We're on the look out for talented engineering and innovation experts to join our team and help lead the resource revolution
Creating a solution is the first part of overcoming a problem. Founded on innovation 50 years ago, TOMRA is committed to engineering technological solutions to transform how we obtain, use and reuse our planet's resources.
Our engineering expertise has enabled us to become a trusted partner for delivering solutions, which are better for both business and the environment. We constantly push the boundaries of innovation, allowing us to create pioneering tools to lead the resource revolution.
Put simply, engineering and innovation is essential to what we do.
Our resource revolutionaries possess excellent problem-solving skills, working as individuals and as part of a team to collaborate abilities and knowledge to overcome any complex challenges.
We pride ourselves on our team's passion for creating sustainable solutions which make a difference, inspiring one another to continuously advance our solution capabilities through new concepts, designs and innovation.
Types of roles we are looking for
Mechanical design  

As a mechanical designer you will play a central role in developing our solutions from ideas to production. You will be part of a team that create, develop, and test products

Technical writing 

Our technical writers own and drive the delivery of manuals and supporting documentation whilst strongly collaborating with the development team behind our solutions

Electrical engineers 

The TOMRA team solves problems using innovative technology and as an electrical engineer you will work with complex control systems 

Product management

Our product managers identify customer needs and business objectives that a product will fulfill. You will articulate what success looks like and rally a team to turn that vision into a reality
Learn more about a career at TOMRA

Join TOMRA!
Join the resource revolution, a community of people with a planet-sized purpose. Visit our carreer site (English).

Vacant Positions
TOMRA is looking for resource revolutionaries who have a passion for the planet. We are always hiring good people, so check out our openings.