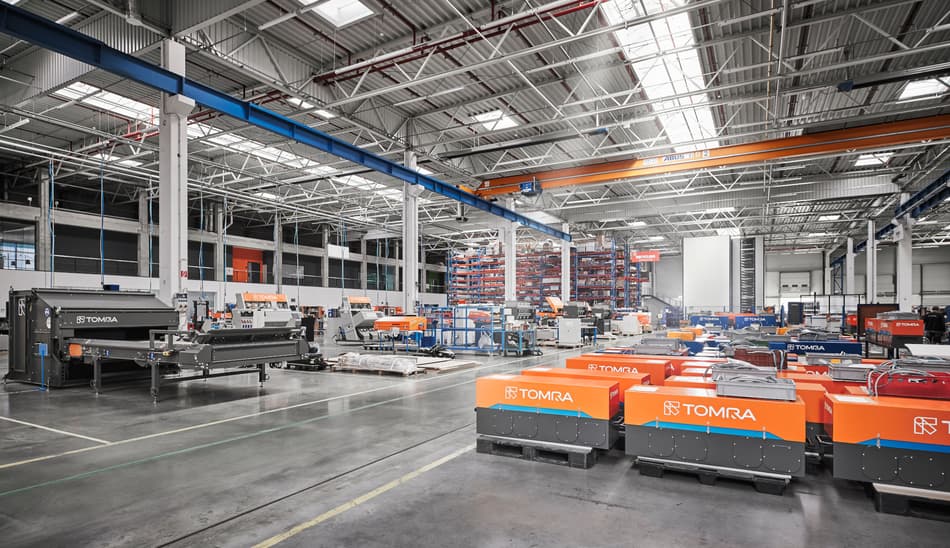 Career path
Manufacturing and Operations
TOMRA's team of manufacturing and operations experts play an integral role in creating innovative solutions which transform how society can obtain, use and reuse our planet's resources.  
Our manufacturing and operations team works to turn the design blueprints into a piece of technological innovation. Managing the process from procuring the required materials through to assembling and manufacturing, our expert operators breathe life into our solutions and share our passion to lead the resource revolution.
Whether you're negotiating on the best deal possible for materials, ensuring it's in the right place at the right time or assembling the machinery together, our team has a wide range of specialisms to allow any solution we create to be a success. This expertise enables us to provide solutions that meet our customers' needs and requirements.
Our resource revolutionaries have the right balance of technical knowledge and personal skills, working either as an individual or as part of the team to ensure their jobs are done to the highest performance level. Working to deliver timeframes and varying specifications and configurations is part of our team's everyday to-do list, ensuring our customers get a solution that meets their resource handling requirements.
Types of roles we are looking for
Supply chain 

Without the supply chain, the end-to-end journey wouldn't exist. Our specialists ensure we have all the right components to manufacture a product which meets a customer's requirements 

Assembler 

As an assembler, you'll be tasked with bringing the machine blueprint to life, piece by piece 

Procurement 

Our procurement experts find the right products, at the right time and at the right price. You'll be tasked with finding the materials which build our innovative solutions

Production planning 

To ensure the manufacturing of our solutions runs smoothly, our production planners are on hand plot out the build and delivery 
Learn more about a career at TOMRA

Join TOMRA!
Join the resource revolution, a community of people with a planet-sized purpose. Visit our carreer site (English).

Vacant Positions
TOMRA is looking for resource revolutionaries who have a passion for the planet. We are always hiring good people, so check out our openings.