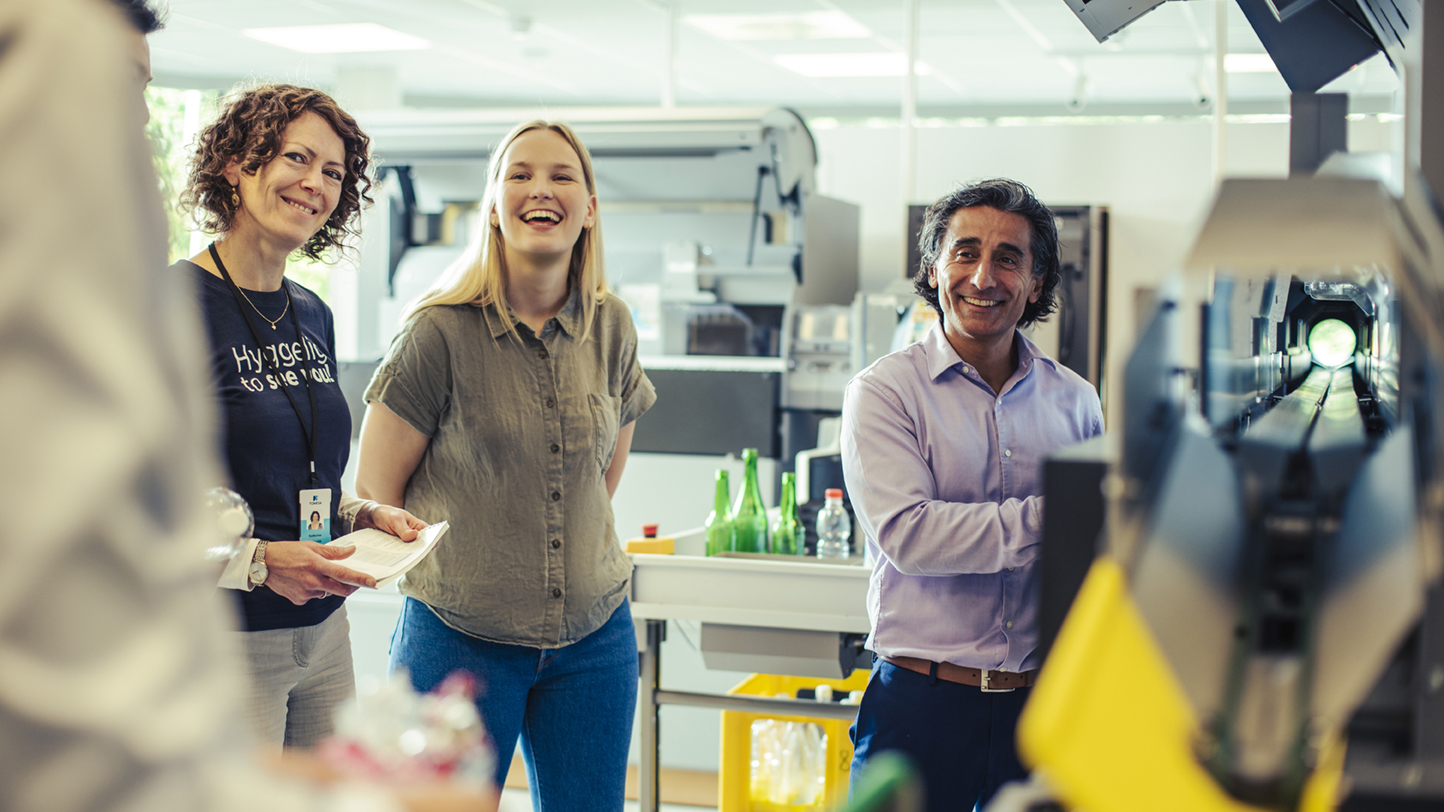 Welcome to the TOMRA internship program
Internship value proposition
As a participant of a TOMRA Internship Program, you can develop individually. The program is multidisciplinary and designed to build your career across TOMRA.

You will receive insights and support throughout this program from your manager and through the coaching follow-up. You will have an experienced manager who will guide & support your personal and professional development and have specified follow-up and coaching sessions with our People & Organization team to determine which direction you would like to develop.

You will have the opportunity to establish an excellent international network, as well as work on strategic and operational projects that can provide a solid basis for a successful international career. You will join dynamic teams to tackle exciting and varied projects during your assignments but also in joint team projects with other program participants. Depending on your geographical location & duration of your internship.

You will get to broaden your horizon and get to know TOMRA. During short-term placements, you gain insights into production and sales or customer service to learn more about processes and understand our customer.

I joined TOMRA as an intern in early 2021, as an international student in Leuven. I was expecting to be given some busywork. Instead, I was given a challenging project that taught me a lot and made a real impact on the company. I also got plenty of networking opportunities, which I leveraged into landing a job with TOMRA Digital business processes division post-graduation.

Aditya Nawalgaria
Intern at TOMRA in 2021

Business transformation internship - Leuven, Belgium
TOMRA Food has grown rapidly over the past ten years, including via acquisition. Our transformation journey so far has been focused on cultivating our future through joining forces, aligning ways of working, and bringing customer centricity to the heart of what we do. As we prepare for future growth and our next phase of transformation, we would like to bring a common process framework and improve the methodology and toolbox in place. Click on the link below to learn about how you could contribute to this project.
Check out this internship position

R&D engineering internship - Dublin, Ireland
At the nexus of hardware and algorithm development, the multi-disciplinary Systems team specializes in developing, integrating, and validating the optical electronic, and classification elements of TOMRA's prototype sorting solutions. Currently, the Systems team has several development projects to which a candidate could contribute. Click on the link below for further details.
Check out this internship position

Go to market strategy internship - Leuven, Belgium
TOMRA Food is already well-established in several food categories, ranging from potatoes, nuts to vegetables & fruit, protein and more. Our sales organization is organized from a regional perspective, each region being managed by a regional sales director (RSD). These sales directors are supported by global category directors (GCD). Part of the project would be to identify how we can further grow this category to its full potential, and to define how to accomplish this.
Check out this internship position
Over the past years, we've had several internship students. They supported us on various projects, primarily expanding our market intelligence about some countries and regions as well as on specific topics such as sustainability and innovations within the Food Industry. An internship needs to be a win-win for both parties, and TOMRA ensures proper coaching throughout the project journey. In many cases, this has resulted in the students applying for an open position at TOMRA.

Stefaan Kennis
Director of Strategy, Market Intelligence and Sustainability at TOMRA Food
TOMRA People & Organization follow-up process throughout the program
The length of the internship varies based on the country you are in, so the duration will be adapted accordingly.

Our organization in a nutshell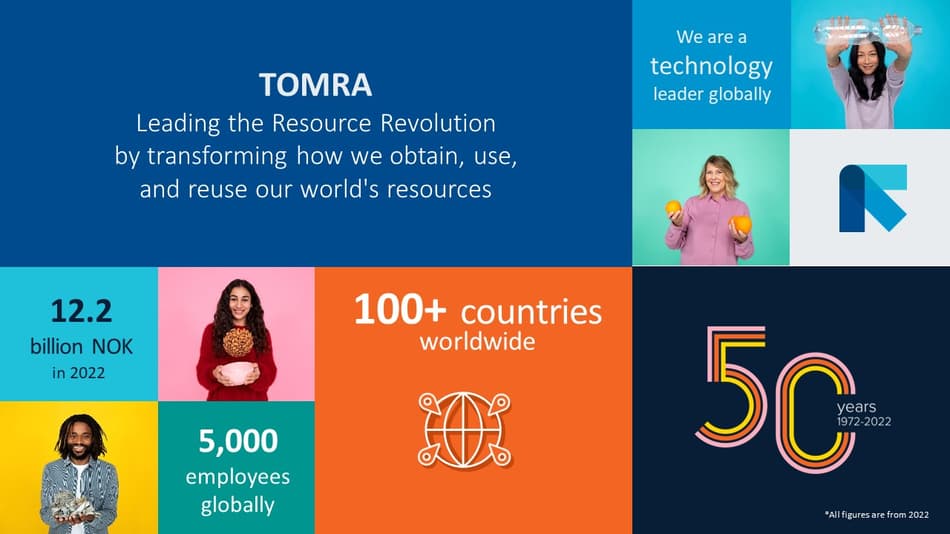 FAQ's
What do you look for in an internship candidate at TOMRA?
We are looking for top students who believe in the importance of what we are doing -- work together for the planet and join the resource revolution. A community with a planet-sized purpose.

When do you offer internships at TOMRA?
TOMRA Food is launching its internship pilot program in two countries: Belgium & Ireland. The pilot duration & details of the role is dependent on your geographical location. Please refer to the list of available internships for details.

Will I get paid during my internship at TOMRA?
The TOMRA Internship Program is a paid internship.

Where can I find the internship positions?
All positions will be advertised through our online platform at https://www.tomra.com/en/careers

How can I track the status of my application?
When applying for a position at TOMRA you will immediately receive an email confirming that we have received your application. All candidates will be informed of the outcome of the recruitment process.

Am I guaranteed a permanent position at TOMRA in the future?
Unfortunately, we cannot guarantee a job after your internship has ended. Previous experience will always be considered during any application process, and we can guarantee that your time with us as an intern will equip you with relevant work experience and a new global network.