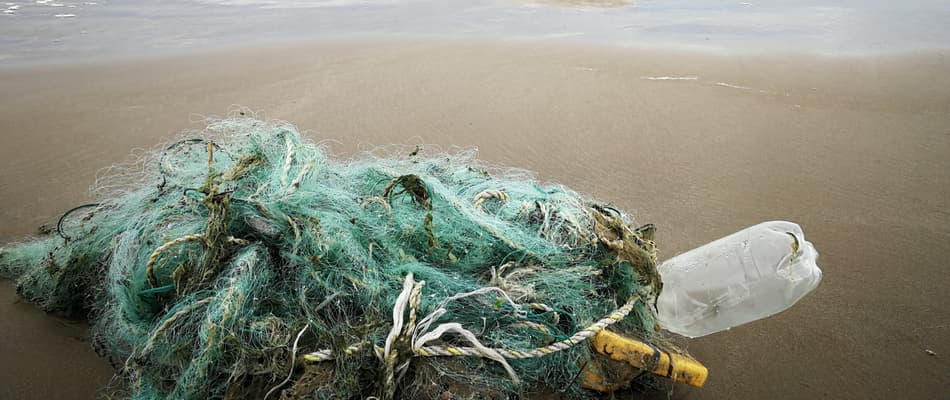 extended producer responsibility
EPR: At the core of plastic pollution control
As plastic pollution continues to soar, extended producer responsibility (EPR) is becoming an increasingly important policy tool to mitigate this crisis. Through EPR, the operational logistics and costs of managing waste are placed firmly on the producers, creating a financial incentive for them to create and manage their products and packaging in more sustainable ways. It is an important weapon in the fight against plastic pollution, and the reason TOMRA has included it in their 10 recommendations for the UN Treaty on Plastic Pollution: "Adopt well-designed Extended Producer Responsibility (EPR) legislation for plastic packaging. Mandatory EPR will provide a long term and sustainable financing mechanism for infrastructure investments to collect, sort, and recycle plastic waste, as well as incentivize producers to choose and manage their packaging more sustainably."
EPR with eco-modulated fee structures are an essential part of an effective Treaty on Plastic Pollution, as they can incentivize innovation and investment in the sustainable design of products and packaging, by prioritizing the waste hierarchy: reduction, reuse, sortability, and recyclability. Governments, through ambitious EPR targets, can establish a robust framework to advance plastic circularity and responsible waste management.
Successful EPR schemes for packaging: deposit return systems
Deposit return systems are one type of EPR scheme and are a proven global best practice for beverage containers. Under this system, consumers pay a small deposit when purchasing a beverage container, which is refunded when they return the empty container to a designated collection point, usually the retailer. This process instills value in waste by attaching a meaningful deposit to it. Demonstrated by the notable success of Germany's 98% collection rate, regulated deposit return systems consistently achieve collection rates exceeding 90%. Importantly, these systems are versatile, effectively handling both single-use and refillable beverage containers.
This is why TOMRA recommends introducing "well-designed deposit return systems legislation for beverage containers combined with a 90% separate collection target." A well-mandated, full-cost EPR scheme, such as a deposit return system, is an extremely important tool for the Treaty, as it will decrease the amount of plastic that lands in nature, as approximately 20%-25% of items found during beach cleanups are beverage container related. Beyond mitigating environmental impact, this scheme actively promotes circularity, boasting a proven potential of 80% bottle-to-bottle recycling. Additionally, the scheme's positive impact extends to engaging and uplifting waste pickers, reinforcing its multifaceted contribution to sustainable waste management.
Optimizing EPR implementation for consumer packaging
Introducing a deposit return system for beverage containers during the initial implementation of EPR for packaging offers distinct advantages. Beverage containers operate independently within a separate value chain, sidestepping reliance on municipal waste management systems. This autonomy contrasts with other plastic packaging types, where efficient EPR systems hinge on collaboration with broader municipal solid waste management.
Municipalities traditionally manage general waste tasks like collection, sorting for recycling, processing, disposal, and cleanup. For optimal performance and cost efficiency, a holistic waste management strategy encompassing plastic waste is crucial. Producers of plastic packaging must shoulder the responsibility for meeting EPR targets and covering costs associated with sustainable end-of-use packaging management.
Essential to success is aligning targets and requirements for municipal solid waste management with EPR goals. EPR for plastic packaging should seamlessly integrate into the broader EPR framework for packaging across materials. This integration reduces the risk of unintended consequences and promotes a just transition. It also presents an opportunity to engage and support waste pickers, acknowledging their vital role in the waste management ecosystem.
Explore our five key design principles for high-performing EPR schemes.
Expanding the scope of products covered under EPR
Introducing well-designed EPR schemes for textiles is an important step in driving the shift to a more circular textiles value chain, and as stated in TOMRA's recommendations for the UN Treaty on Plastic Pollution, "to enable the scaling up of textile collection, sorting, reuse and recycling infrastructure and accelerate the transition towards a circular economy for textiles."
The textiles industry is the fourth largest consumer of primary raw materials and water in the EU, producing around 6 million tonnes of post-consumer textile waste each year - a number that is expected to reach 7.2 million tonnes by 2035. EPR schemes offer a promising solution to this growing problem, by incentivizing producers to transform their design and production processes. This is achieved by basing the EPR fees on criteria like design-for-recycling and the percentage of recycled fibers used. For instance, textiles made from a single material incur lower fees, whereas textiles with complex components or low recycled fiber content incur higher fees to cover waste management and recycling costs.
As the global population grows and lower-income countries develop, plastic pollution will continue to increase unless bold and swift action is taken. Well-mandated EPR schemes are a powerful, proven tool with the potential to drastically reduce pollution – now.